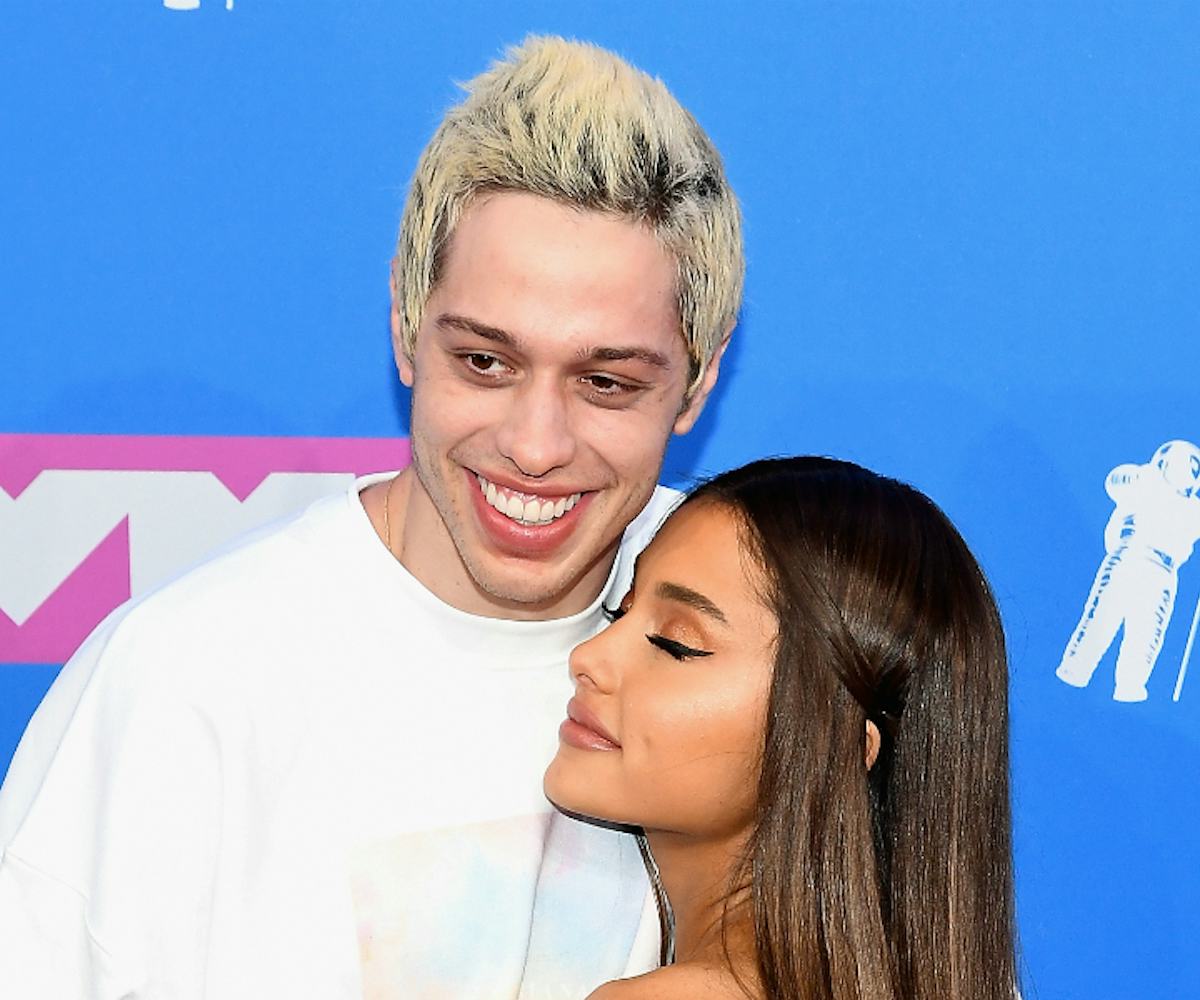 Photo by Nicholas Hunt/Getty Images
Ariana Grande Defends Pete Davidson's "Butthole Eyes"
Okay, while we all know Ariana Grande looks like a glowing goddess and Pete Davidson, well, doesn't, that is not cause for making up rude nicknames for his facial features. Barstool Sports, aka the frat boys of online media, posted a lengthy description of how Davidson's eyes remind them of the skin surrounding a butthole, a statement that didn't go unnoticed by Grande.
Grande was not having it, calling out the site for making fun of an attribute which she claimed was caused by Davidson's Crohn's disease. "Y'all do kno this man has an auto immune disease ...... right ? ..... like you do understand what you're doing when u do this right ? jus wanna make sure," she wrote on Twitter.
Seriously, don't they have better things to do with their time than pick on Davidson?
Though, as Page Six pointed out, the way Davidson's eyes look is actually in no way caused by his auto-immune disease. Dr. Albert Knapp, one of NYC's top gastroenterologists, explained, "The reason they're sunken is because people with Crohn's disease can sometimes become dehydrated. But when you rehydrate, they return to normal. Crohn's disease does not directly cause eyes that look sunken in." 
Regardless, we applaud Grande for sticking up for her boo. Maybe stock up on more snacks for her in that $16 million apartment, Pete?