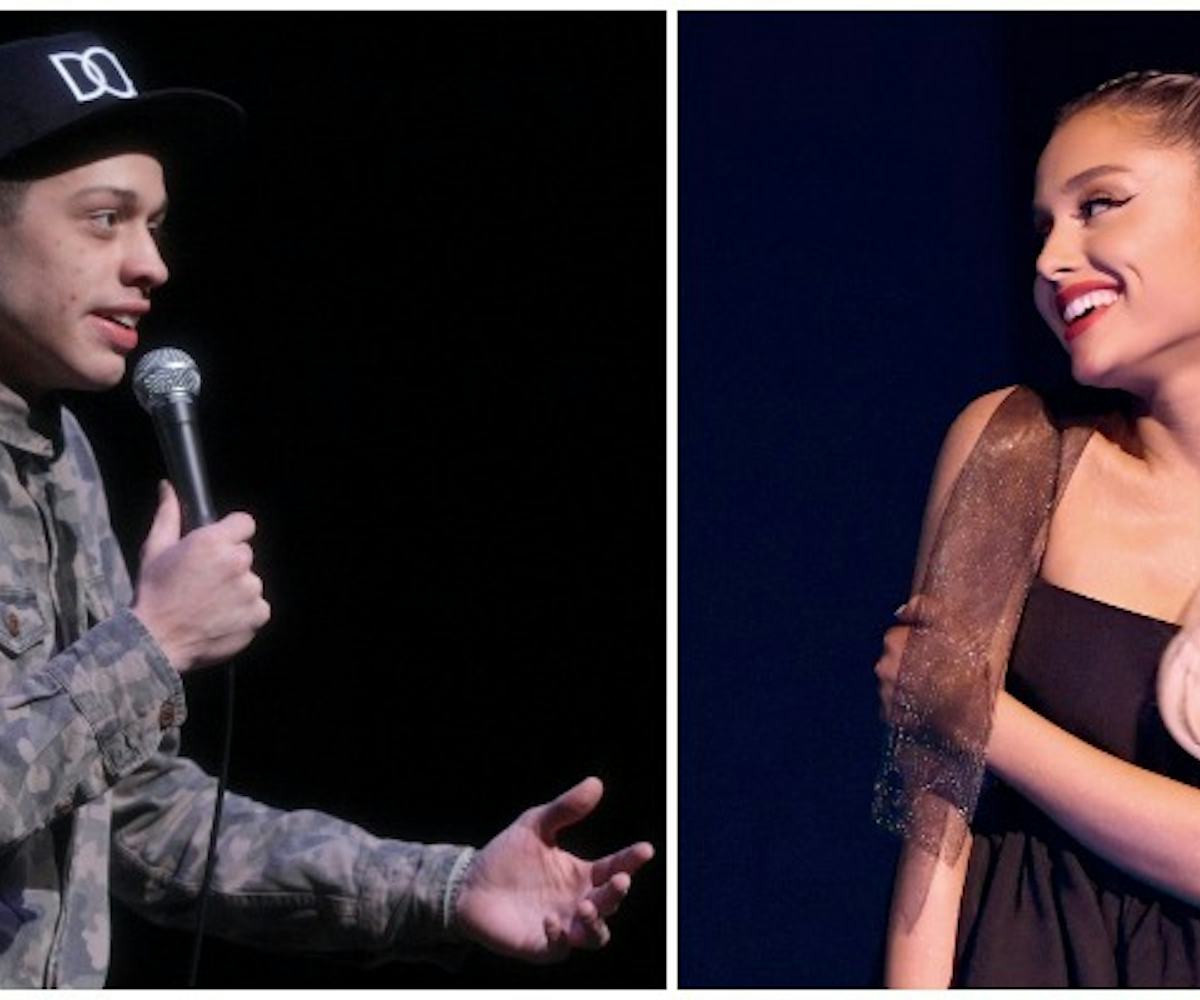 photos by Pierre Roussel; Kevin Winter/getty images
Ariana Grande and Pete Davidson Are Reportedly Engaged
Here's how the internet is reacting
According to Us Weekly, Ariana Grande and Pete Davidson are engaged after dating for only a few weeks. A source spoke to the publication, saying that the two "were telling people that they're engaged" at Robert Pattinson's birthday party on Saturday.
Witnessing possibly one of the quickest engagements we've seen in a while, fans of the pop star and Saturday Night Live cast member took to Twitter to react to the rumored news—and their responses were priceless. Here are some of our favorite reactions thus far:
TFW you do the math, and it still doesn't add up.
When the tea becomes too hot and you burn yourself.
Live footage of us running to Us Weekly's HQ to get the scoop.
Same.
When you realize that Grande and Davidson have it better than you ever will.
If the rumors are true, we sincerely hope Ari recreates this iconic iCarly #lewk for the wedding.