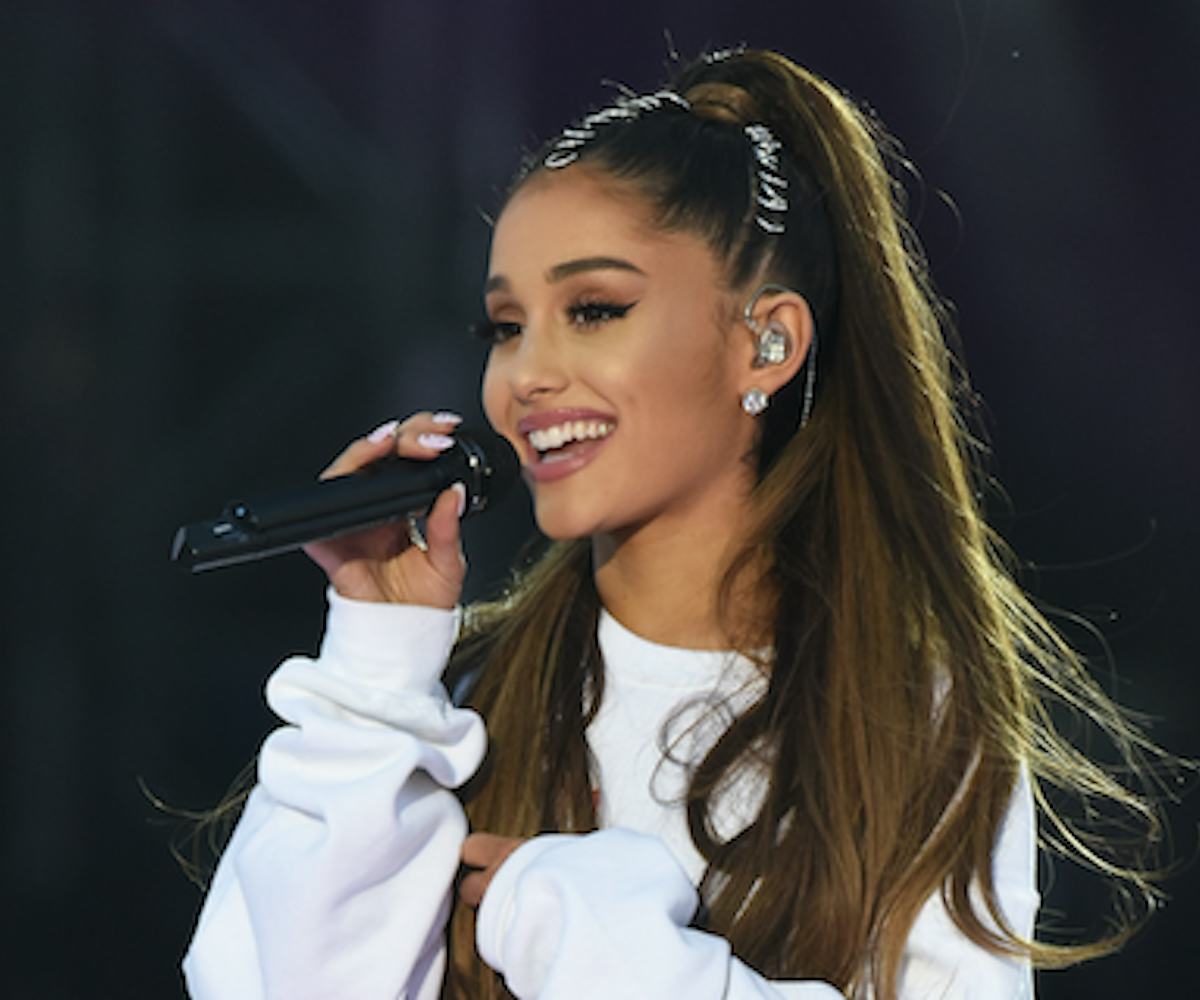 photo via getty images
Yes, Ariana Grande Named A Song On Her Album After Pete Davidson
And no, she doesn't care what you think about it
Ariana Grande truly doesn't give a crap what you or anyone else thinks about her whirlwind romance with her rumored fiancé Pete Davidson. The singer, who has been through a lot this past year including the aftermath of a deathly terrorist attack during one of her concerts and being in a toxic relationship, is happy now and isn't afraid to let it show. So, it should come as no surprise that when a fan tried to kill her vibe after finding out she had named one of the songs, "Pete," on her forthcoming album, Sweetener, after Davidson, she wasn't having it.
"'Pete,'" one fan wrote in reaction to the new track name. "Girl we know you love him but are you dumb."
She responded with a simple, "Nah."
When a different fan, in reaction to her tweet, stated that Grande really doesn't "give a fuck," the singer agreed, before stating that she refuses to hide her feelings and joy about her relationship. 
"Forreal. the truth is, i been the fuck thru it and life's too short to be cryptic n shit about something as beautiful as this love I'm in. so ǝʇǝԀ it is." 
In addition to "Pete," the record will also include the previously released "No Tears Left To Cry" and "The Light Is Coming (feat. Nicki Minaj)."
Sweetener is due out this August.