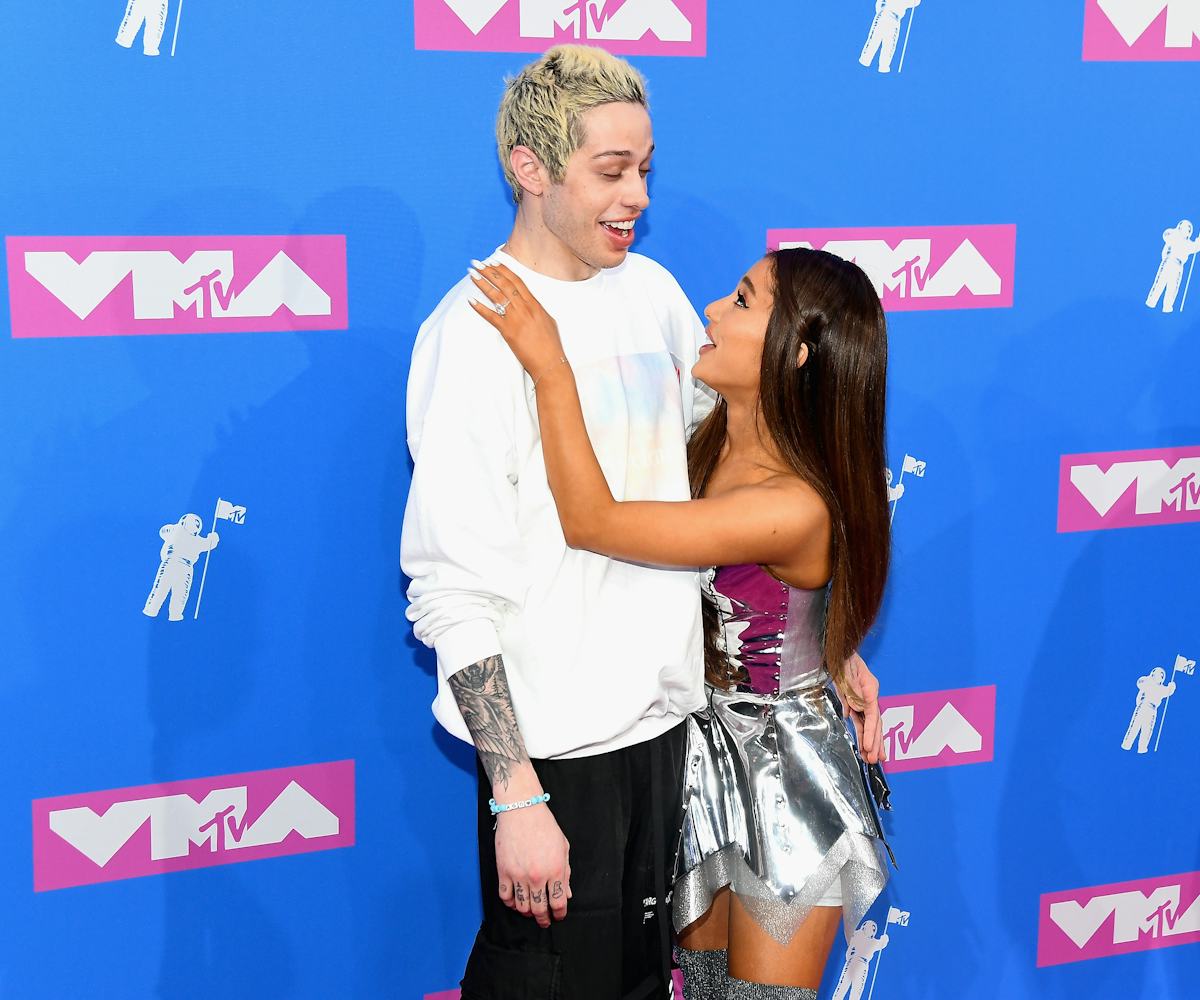 Photo by Nicholas Hunt/Getty Images for MTV
Ariana Grande Reveals When Her And Pete Davidson Will Get Married
"I'm going to cry. I'm so excited."
Ariana Grande dished on when her wedding to fiancé Pete Davidson will take place—and even though they got engaged super-fast, looks like they're taking the time to plan out their big day.
In an interview with Good Morning America's Michael Strahan, she said that her time frame isn't rushed. "It's not soon-soon," she said of the wedding. "It's going to be like, next year." Instead, she says, "We're going to take our time to plan it."
She also got teary-eyed talking about the wedding planning process, which her mother and friends are helping her with."We've been planning and my friends and I, my mom and everybody have been like, brainstorming and sharing ideas and stuff, and it's really fun," she says. "I work so much. I've never spent this much time or energy planning something personal that feeds my soul so much and my heart. I'm going to cry. I'm so excited. It's sick. It's really fun."
Grande also made a self-aware joke about her and Davidson's PDA, saying, "We're so annoying, huh? It must be the worst [to watch]. It must be the worst!" While it may be too much for some people to see, the two don't plan on changing their behavior—Davidson even dropped in during the interview so they could remind everyone how much they love each other. Because with relationships like theirs, a full six minutes is just too long apart.
Watch Grande's full interview, below.