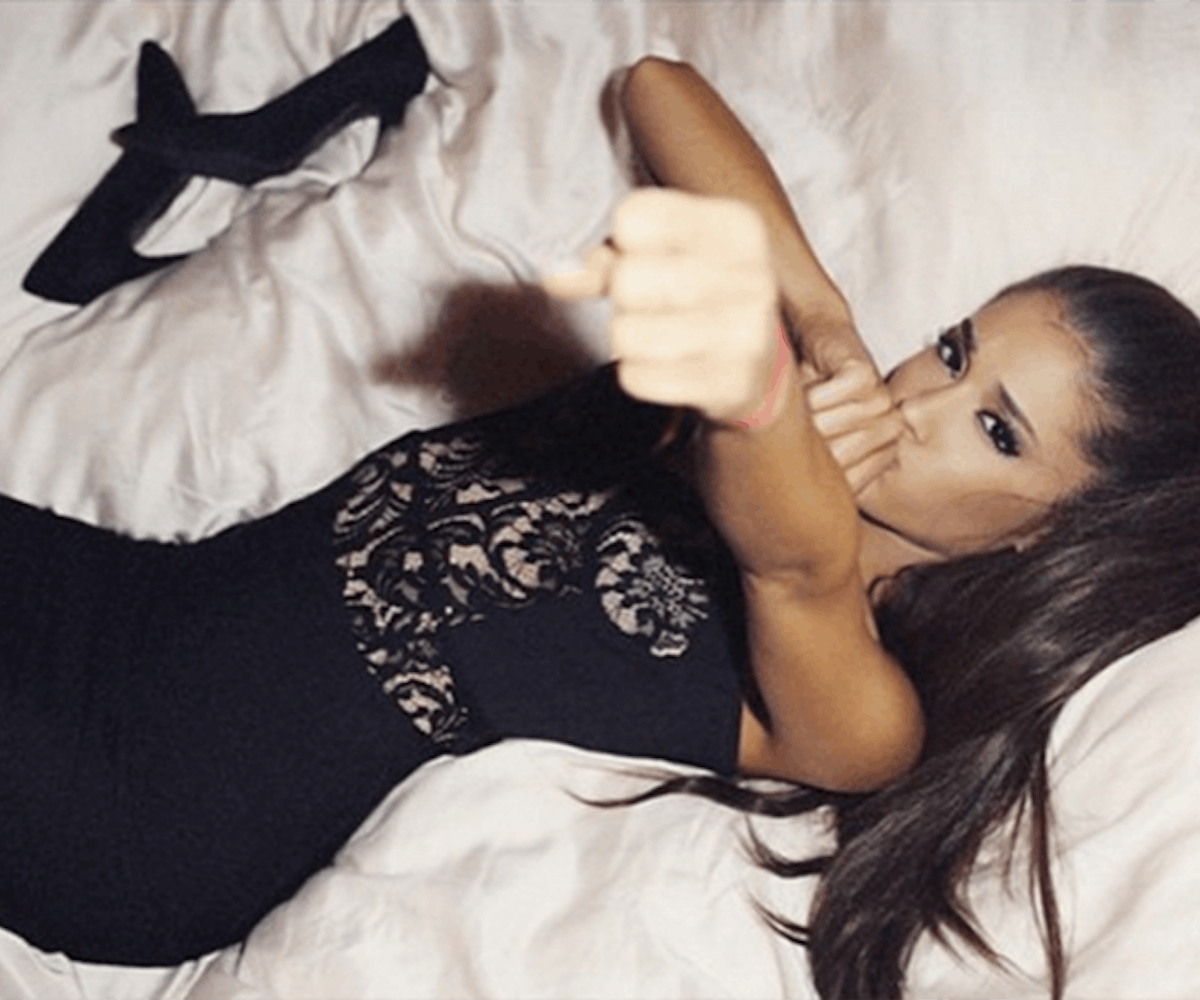 Photo via @arianagrande on Instagram
ariana grande cracks down on sexist double standards
Ariana Grande has never shied away from calling herself a feminist or speaking her mind on social media, and after a mass of dating rumors surrounding her and her platonic friend Niall Horan arose, she is preaching some major truths about the double standards women have to face. In a Twitter post, Grande voiced her many frustrations with sexist attitudes and beliefs today—and she made a lot of good points.
"Being 'empowered'.....is not the same as being as being a 'bitch,'" the pop star began, tweeting her thoughts to her 29.3 million Twitter followers. She continued, explaining that she is tired of being referred to only as Big Sean's ex, when she herself already has a flourishing career herself—and even if she didn't, she is at the very least an individual person who isn't the property of another human being. "I am tired of living in a world where women are mostly referred to as a man's past, present, or future PROPERTY / POSSESSION," she said.
Grande went on, tracing her feminist upbringing to "long bloodline of feminist activitsts," including her Aunt Judy, who was the first female Italian American president of the National Press Club. She also brought up Gloria Steinem's 1969 article, "After Black Power, Women's Liberation," which dives into the double standards that exist between men and women's sex lives and calls for unridiculed, sexual freedom and equality. The singer even addresses her relationship status, saying that now that she's single she's has "never felt more present, grounded, and satisfied."
With a huge fan base, we're glad to see Ari taking a stand for an important societal issue. And we're glad to be a part of that "sisterhood."
(via Complex)