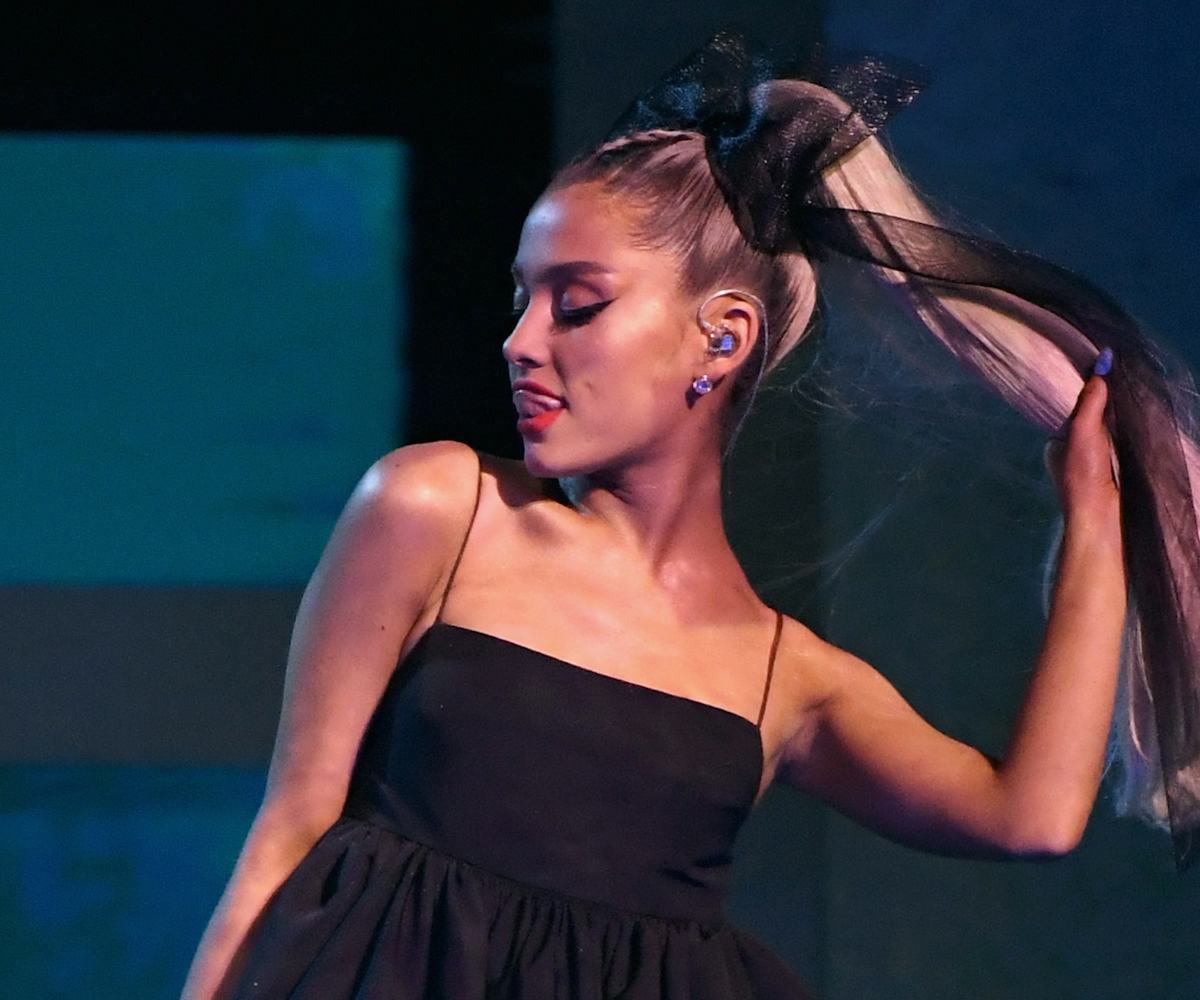 Photo by Ethan Miller/Getty Images
Ariana Grande Begins New Life Chapter After Seeing Voldemort Strip To Her Song
The video is pretty life-changing, TBH
Ariana Grande is starting a new life chapter, and it has nothing to do with her ex. The singer retweeted an incredible burlesque video this morning blending together her love of Harry Potter and one of her biggest hits. 
"I never knew i needed this," Grande tweeted, and, to be fair, neither did we. She continued: "But now that it's here, i only know my life in two chapters …. life before sexy voldemort stripping to dangerous woman and life after sexy voldemort stripping to dangerous woman." Forget Infinity War, this is truly the most ambitious crossover of the century, and it works so damn well. From the moment sensual Voldy whipped out their wand, I was hooked. 
It's no secret that Grande is a huge Potterhead. Previously, she'd posted a pic of her Slytherin sweatshirt to Instagram. She even became IG official with the he-who-shall-not-be-named with a post donning matching Hogwarts robes and the caption "The chamber of secrets has been opened." 
Hopefully, all the attention brought to sexy Voldemort's killer moves, pun intended, will lead to the burlesque star's identity being revealed so that we can follow along on their creative journey. 
UPDATE 11/2/2018 4:37pm: Sexy Voldemort has been identified as Florida Man, aka "the voldemort impersonator nobody asked fer," according to their Instagram bio.