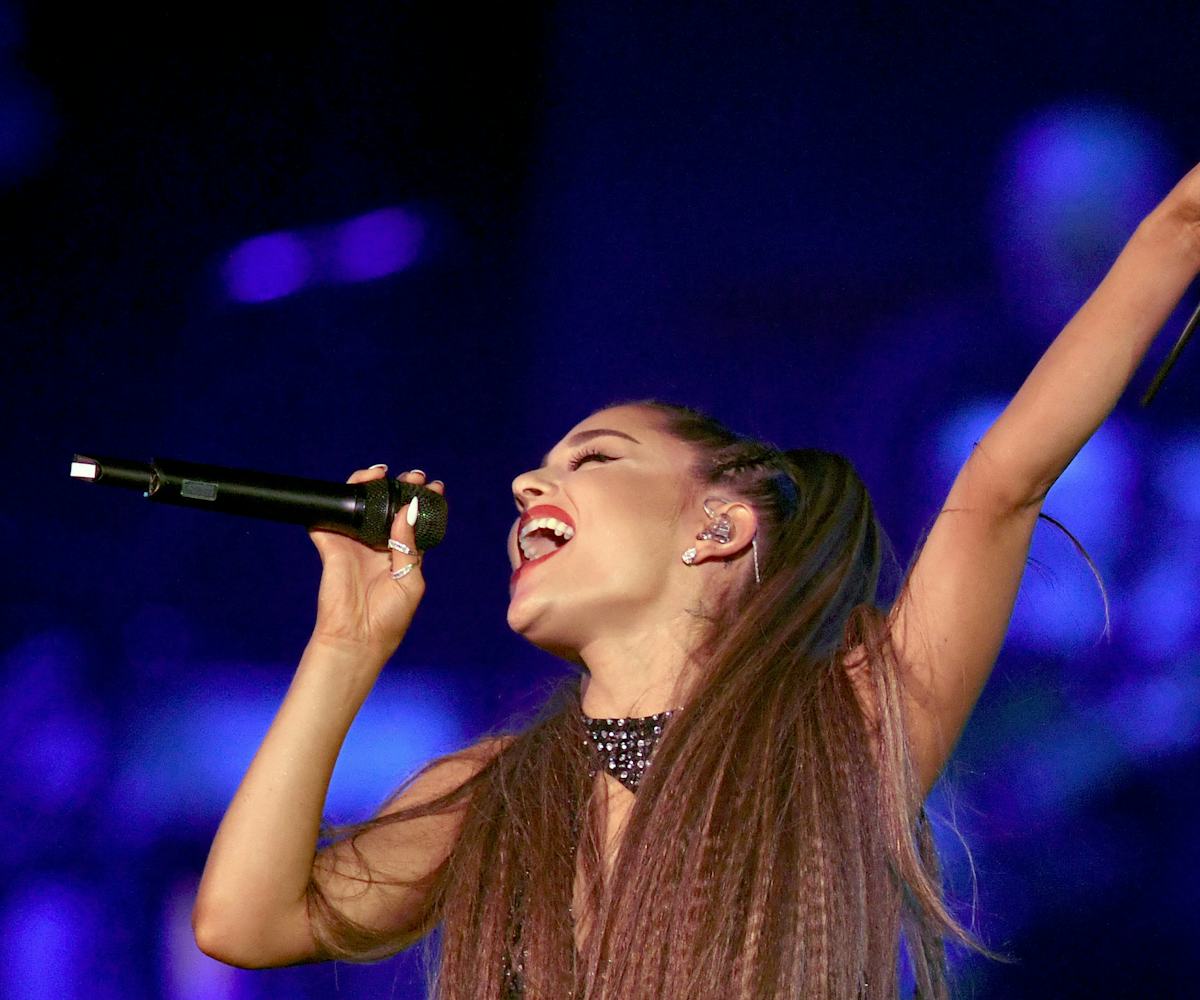 Photo by Kevin Winter/Getty Images for iHeartMedia
Misheard Lyric In Ariana Grande's New Song Became This Weekend's Best Meme
Ariana Grande released a new single this weekend called "thank u, next," which is all about self-empowerment and self-love and includes callouts to all of her exes. But one (misheard) lyric had all of Twitter wondering if Grande had already moved on to someone new.
The line describes her newfound relationship with herself, in which she refers to herself in third person. The lyrics say, "Her name is Ari," but this confused many listeners, who heard, "Her name is Aubrey." Apple Music didn't help clear things up and, in fact, fueled the confusion, as its lyrics for the song also said "Aubrey" instead of "Ari."
Pretty much all of Twitter united to try to figure out who, exactly, this Aubrey was. Some were hoping that Grande was singing about a girl, and the lyric told us about her sexuality.
Others thought she may be talking about Drake, whose real name is Aubrey.
After noticing the confusion, Grande tweeted at Apple Music to clear things up. "I said Ari fam," she wrote. She also tweeted at Spotify thanking the streaming service for getting the lyrics right.
Not everyone was happy with this outcome, though. 
Despite the confusion, the song is uplifting and promotes self-love—and if Grande is happy on her own post-breakup, then we're happy for her.