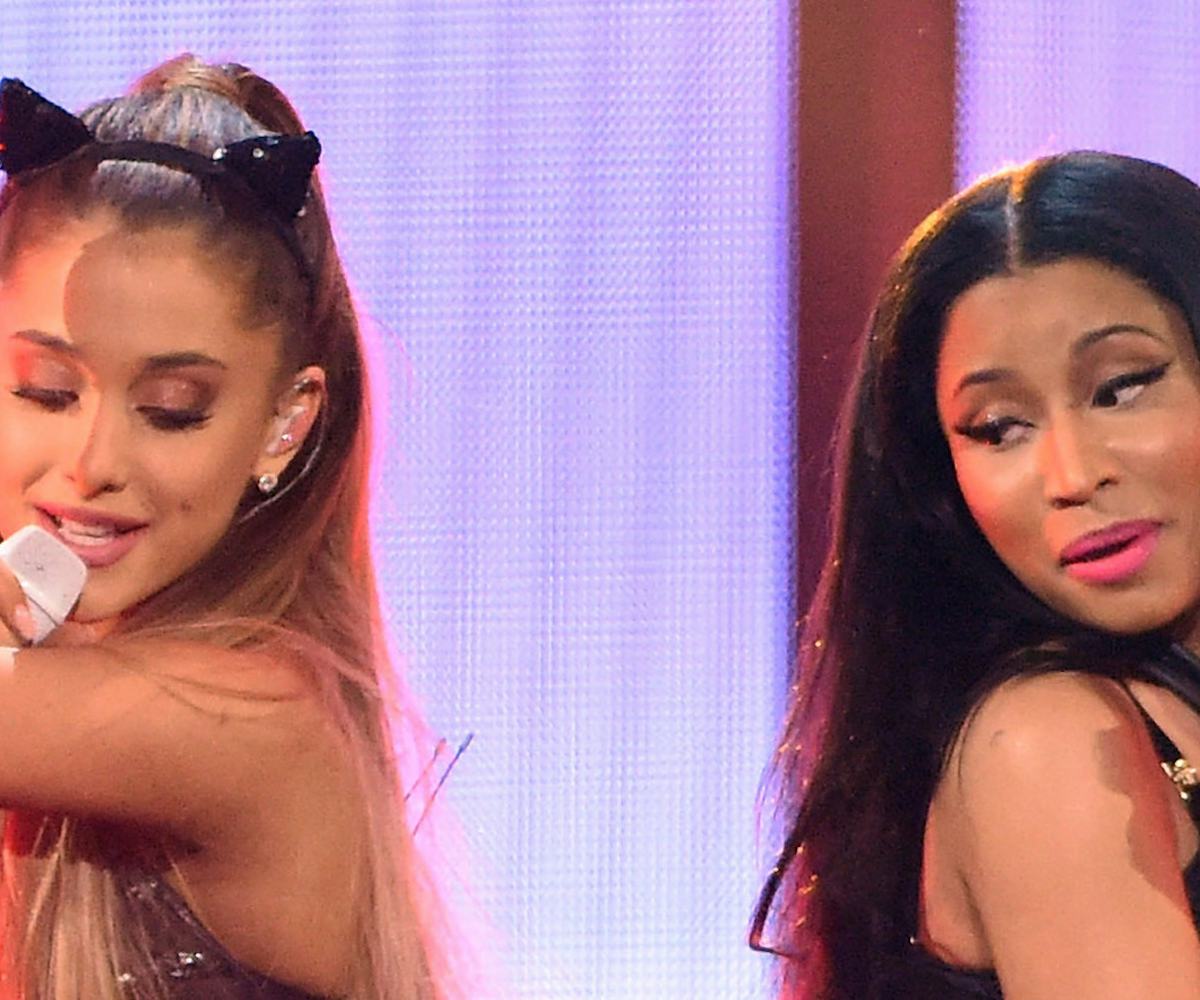 Photo By Ethan Miller/Getty Images For iHeartMedia.
Ariana Grande Majorly Shaded Nicki Minaj's Rival Travis Scott
It's no secret that Ariana Grande and Nicki Minaj are close, but if Grande's latest dig at Travis Scott is any indication, she's ride-or-die #TeamNicki.
For those of you who've been living under a rock, over the past week, Minaj has continued to drag Scott online—accusing him of using Kylie Jenner and Stormi to promote sales. She even went so far as to call Scott out on her Beats 1 radio show, saying, "What we're not gonna do is have that Auto-Tune man selling fucking sweaters telling you he sold half a million albums, because he fucking didn't."
"You stupid fuck. You got your fucking homeboy talking for you and you got your girlfriend selling tour passes," she continued, doubling down on her assertion that the reason Queen debuted at No. 2 behind Astroworld was due to everything except actual musical talent. "Stop it. Knock it the fuck off."
Now, it looks like BFF Grande is here to back Minaj up. According to E! News, during her Sweetener session in Chicago, Grande joked about her new album going to No. 1. 
"We have three days left," she joked. "You don't know what Travis could pull." Oof.
Scott has yet to respond to either Minaj or Grande.