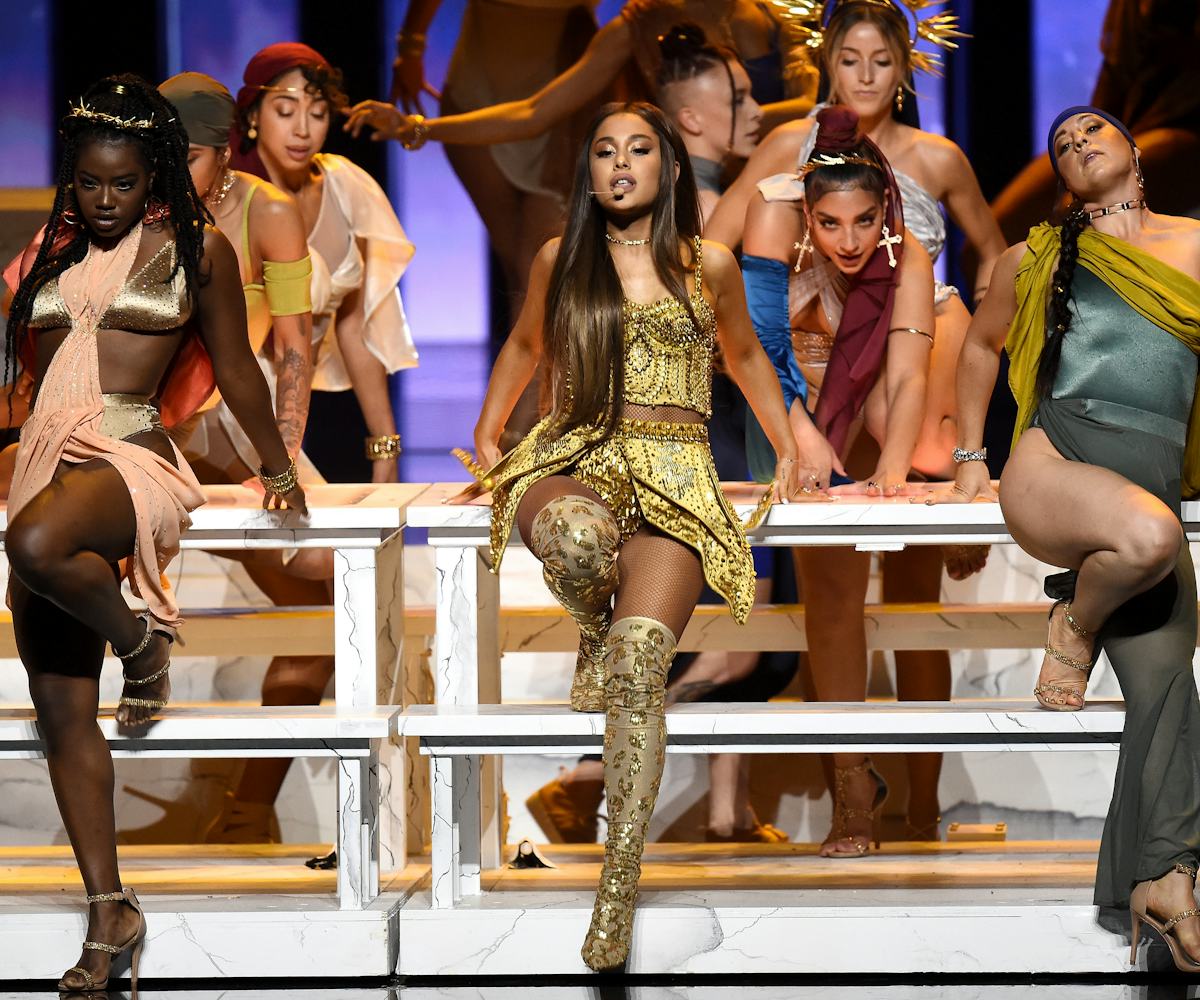 Photo by Michael Loccisano/Getty Images for MTV
Ariana Grande's VMAs Performance Was The Met Gala 2.0
All that religious iconography!
Obviously, Ariana Grande's VMAs performance of "God is a Woman" was going to be full of religious iconography. But what actually happened defied our expectations: Grande recreated a work of art onstage, and it was basically this year's Met Gala 2.0. We stan a legend, truly.
We found out this weekend that Grande's set would feature 50 diverse female dancers, and the result was nothing less than divine. What became the first time we've seen Grande apart from Pete Davidson (seriously, they could not keep their hands off each other on the red carpet) became an all-girl Catholic mass held in a digitally-produced cathedral. 
Her set began as a reimagined version of Leonardo da Vinci's "The Last Supper" featuring all women. Amidst the simplistic dance moves (not to overpower Grande's always stunning vocals), some of the dancers could be seen wearing spiky Mary halos, which seemed to be everyone's favorite headdress during the Met Gala earlier this year.
At the end of her performance, Grande brought her mom and Nonna to the stage to bask in the praise, establishing her song as the intergenerational feminist bop that we know it to be. Watch the full performance, below.