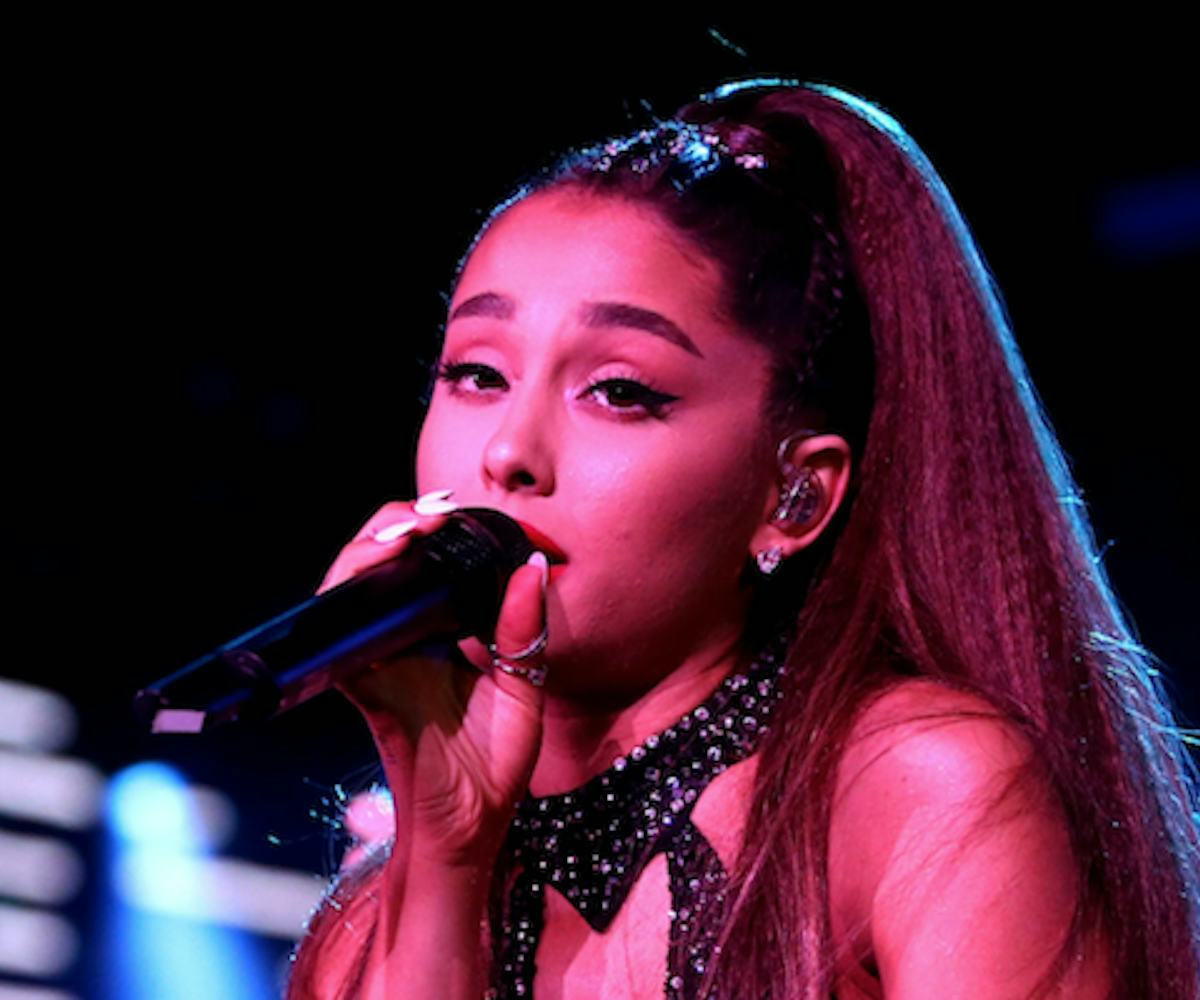 photo by Rich Polk/getty images
Ariana Grande Is Nearly Unrecognizable On Her 'Vogue' Cover
"Who is that and what did you to to Ariana?"
In case you missed it, Ariana Grande wowed the internet yesterday after her Vogue U.K. cover debuted. The singer, who appeared bare-faced, freckled, blonde, and without her iconic ponytail (!!!) on the publication's July 2018 issue, left many (including us) shook. And while it goes without saying that she looked absolutely beautiful, many expressed that something felt... off about the image. In fact, tons of people noted that she looked almost unrecognizable.
Perez Hilton was one of many who thought the star didn't look like herself, citing that he first thought it was The Hills' Whitney Port, which we can totally see.
And he wasn't the only one. Grande fans also noticed and took to social media to express how different she looked.
The cover, which was photographed by Craig McDean and styled by Kate Phelan (with hair by Chris Appleton and makeup by Mark Carrasquillo), marks Grande's first cover for the fashion publication. The issue will focus on the star's life since the tragic attack at her Manchester Arena concert last May.
"I think a lot of people have anxiety, especially right now," she said. "My anxiety has anxiety. I've never really spoken about it because I thought everyone had it, but when I got home from tour, it was the most severe I think it's ever been. Everybody thought I was crazy when I got home and wanted to [get back into the studio and] hit the ground running."
You can read highlights from her profile here until the issue drops on June 8.