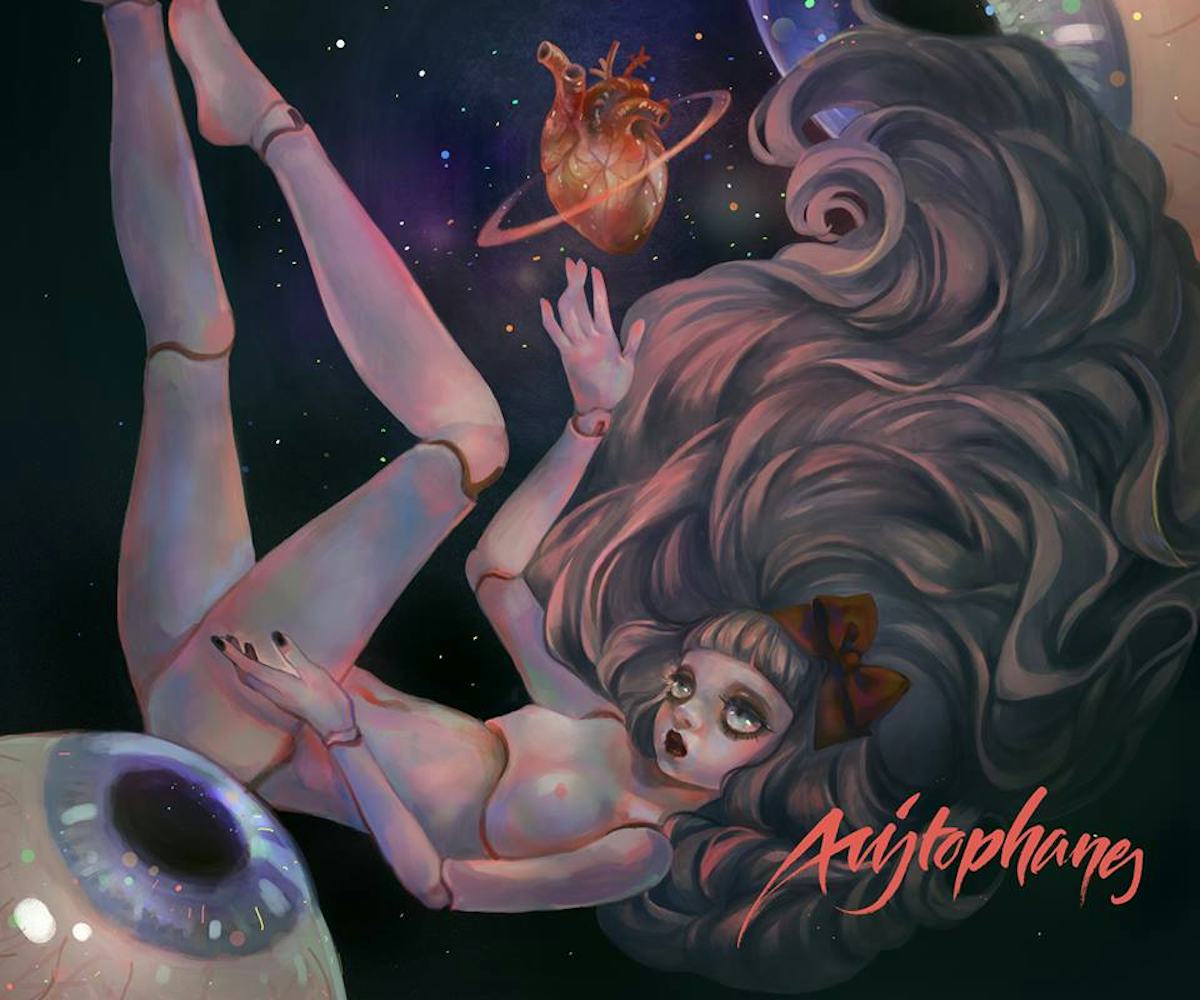 photo via AristophanesMusic Facebook
Aristophanes Wants To Teleport You To "3001 - A Space Disco"
Meet the newest addition to your summer playlist
If you Google "Aristophanes," you'll find pages upon pages solely about the ancient Athenian playwright. But it seems like it's only a matter of time before the Taiwanese rapper of the same moniker makes her way into the search engine's top results. After collaborating with Grimes on the anthemic "Scream" and working on a steady stream of songs with top producers, like Foodman and Tangrenti, the rising artist released a dope new track yesterday on Zane Lowe's Beats 1 titled "3001 - A Space Disco."
Produced by Arcade Fire's Will Butler (the two also worked together on the rapper's "Untitled"), the song is an electro-heavy, synth party jam. Basically, it does exactly what the title suggests—it transports you to an intergalactic disco. It's a testament to the power of music and the talents of both Aristophanes and Butler, who are able to evoke strong feelings and create a sensory-filled atmosphere for those who, like me, aren't the polyglots they wish themselves to be.
"3001 - A Space Disco" continues to echo Aristophanes' imaginative musings. Her song "End of the World" talks about the coming apocalypse; "The Peach Blossom" is based on the Chinese proverb "A Tale of the Fountain of the Peach Blossom Spring;" and "Wie Man Wird, Was Man Ist" imagines a mountaintop conversation between Laozi (the founder of Taoism) and Nietzsche. 
Listen to the track below, and make sure to keep an eye on Aristophanes.