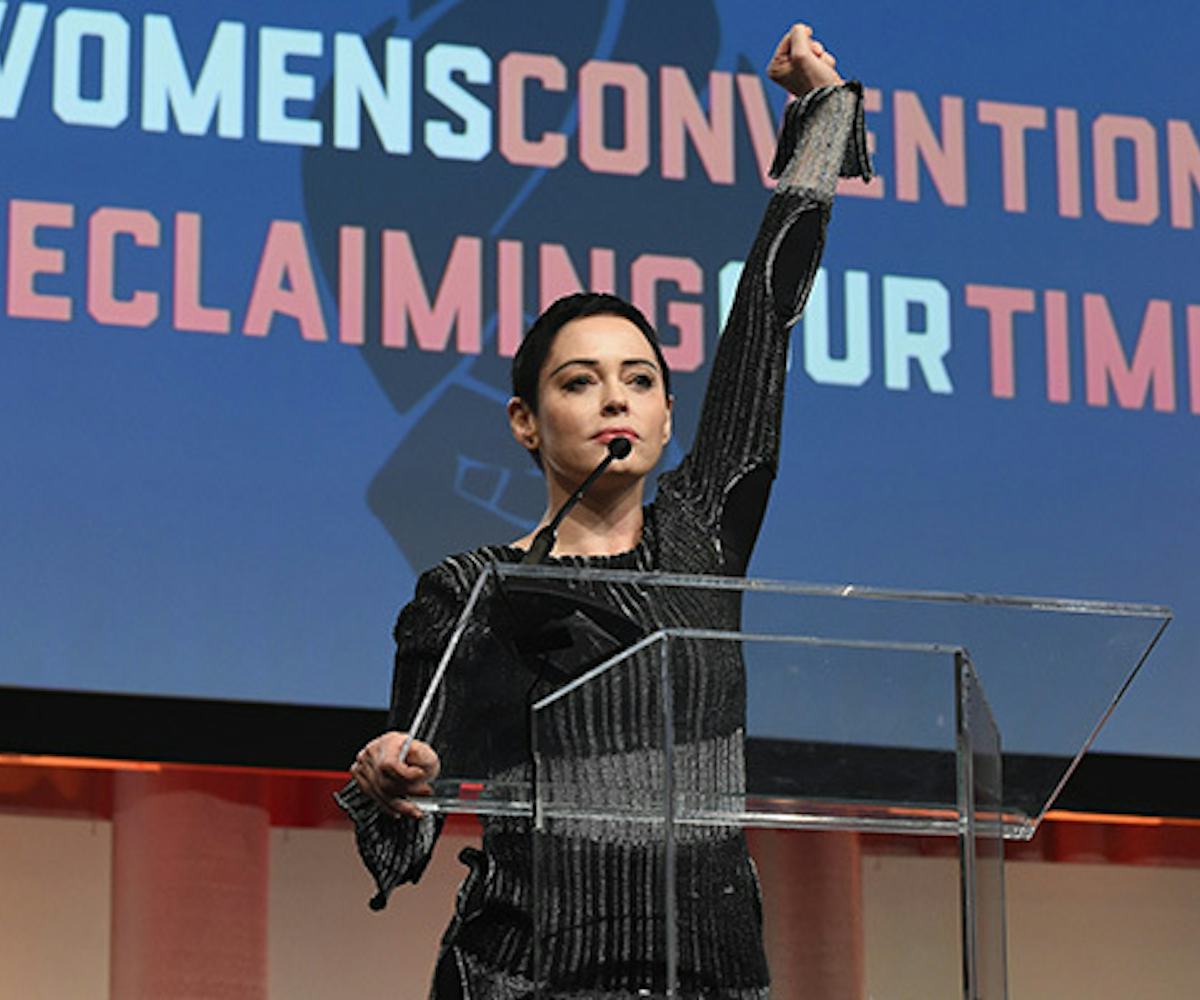 Photo by Aaron Thornton/Getty Images
Rose McGowan Thinks The Warrant Out For Her Arrest Is "Horses***"
She suggested Harvey Weinstein is responsible
Two days after The New York Times reported Rose McGowan turned down $1 million from Harvey Weinstein to sign a non-disclosure agreement, regarding him allegedly raping her in 1997, news has broken that there's a warrant out for her arrest. The warrant is related to drug charges and was issued nearly eight months ago, so McGowan is understandably suspicious of the timing.
Back in late January, McGowan allegedly left some personal belongings behind on a United flight arriving in Washington, D.C., according to AP. The Metropolitan Washington Airports Authority Police Department claim the items tested positive for narcotics and obtained a warrant February 1. After attempting to contact McGowan's representatives, "to make her aware of the warrant," the department's spokesperson, Rob Yingling, told Radar Online, police submitted the warrant to the national law enforcement database. 
Considering McGowan has been very vocal about exposing Weinstein's crimes, and how the producer is known to retaliate against those who attempt to speak out against him, the timing of this arrest warrant becoming public seems very, very convenient.