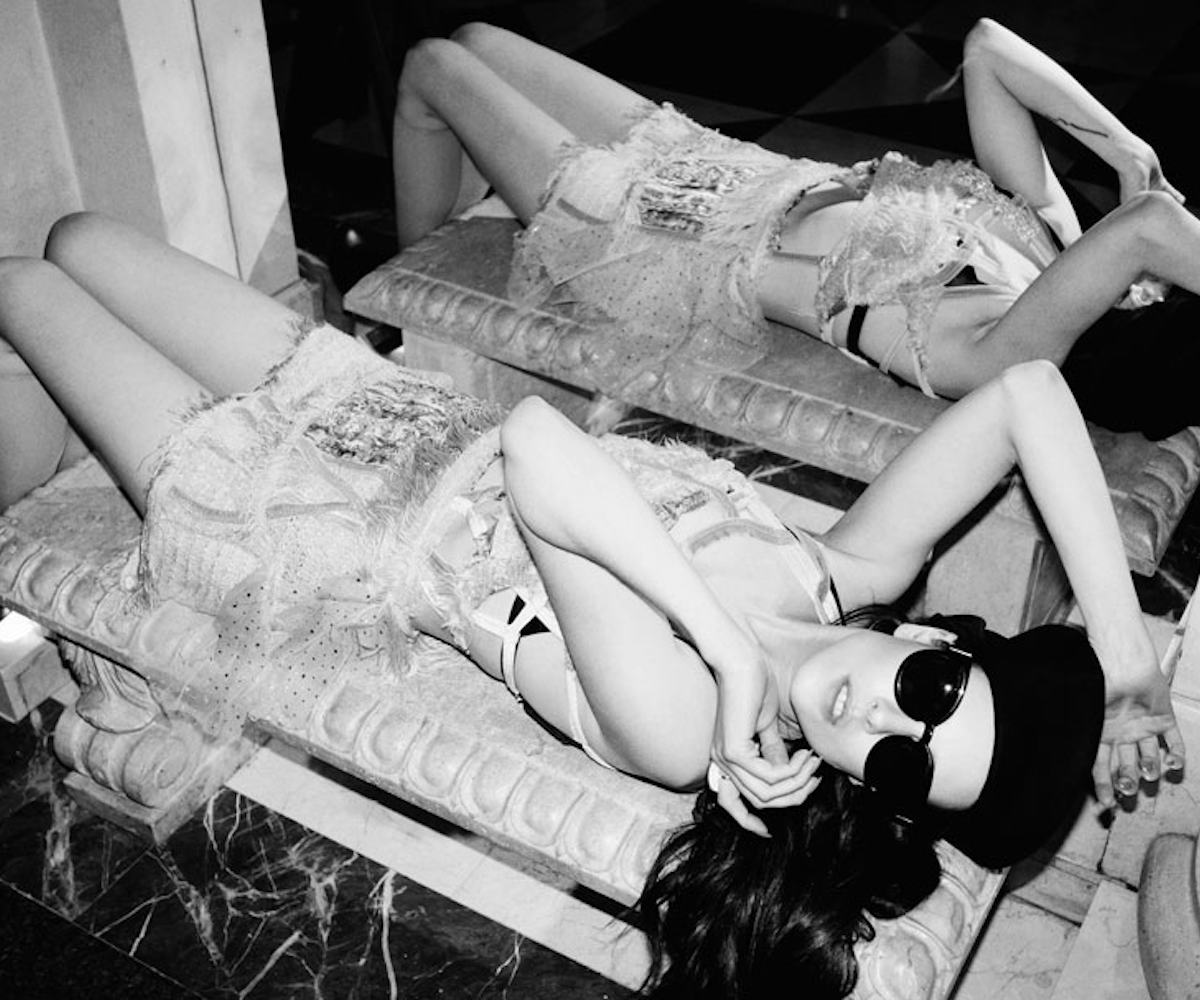 photo by eric t. white
artist to watch: allie x
glittery, kaleidoscopic electro-pop daydream,
In our June/July Music Issue, we'll be bringing you profiles on some of the biggest names in the industry—plus a roundtable discussion on feminism in music and 10 acts that we've got our eyes on, including sonic pop singer, Allie X.
Sitting with her legs tucked underneath her, wearing elbow-length leather gloves and a patterned dress and coat, Allie X, née Alexandra Ashley Hughes, calmly fixes her hair and readjusts her polka dot Koshka sunglasses—which, by the way, do not leave her face for the duration of this interview. "I'm on a journey to find a part of myself that I lost as a child," she states matter-of-factly. "When I find myself, I won't be Allie X anymore. I'll just be Allie." Part of that trek involves melding sonic and visual elements—take her glitched-out GIFs and music videos, for instance. But while Allie is at the center of the project, the idea of X is more of a movement to explore sexuality, gender, romance, and heartbreak, a way to "wipe the slate clean and revel in the confusion, beauty, and disgusting nature of being alive," she says. 
Home Base: The Toronto native took what was supposed to be a short  songwriting trip to L.A. about two years ago and never left.
Sounds Like: A glittery, kaleidoscopic electro-pop daydream Lana Del Rey might have while staring at a Wednesday Addams GIF. 
The Buzz: Katy Perry caught wind of her debut song, "Catch," and tweeted it out to her 51-million-plus followers.
Now Play This: "Bitch," a profanity-laden anthem intended to challenge the submissive nature of relationships, both with others and one's self. 
Don't Worship Her: "I'm still trying to figure out if I'm a good or a bad person. The point is to ask questions and to help people who want to find the whole versions of themselves."
Dream Gig: "I plan on putting out enough collections to fully tell the story of X. And then I'd like to turn it into a musical. It's an abstracted version of my story. So, I'm not sure how it ends yet."