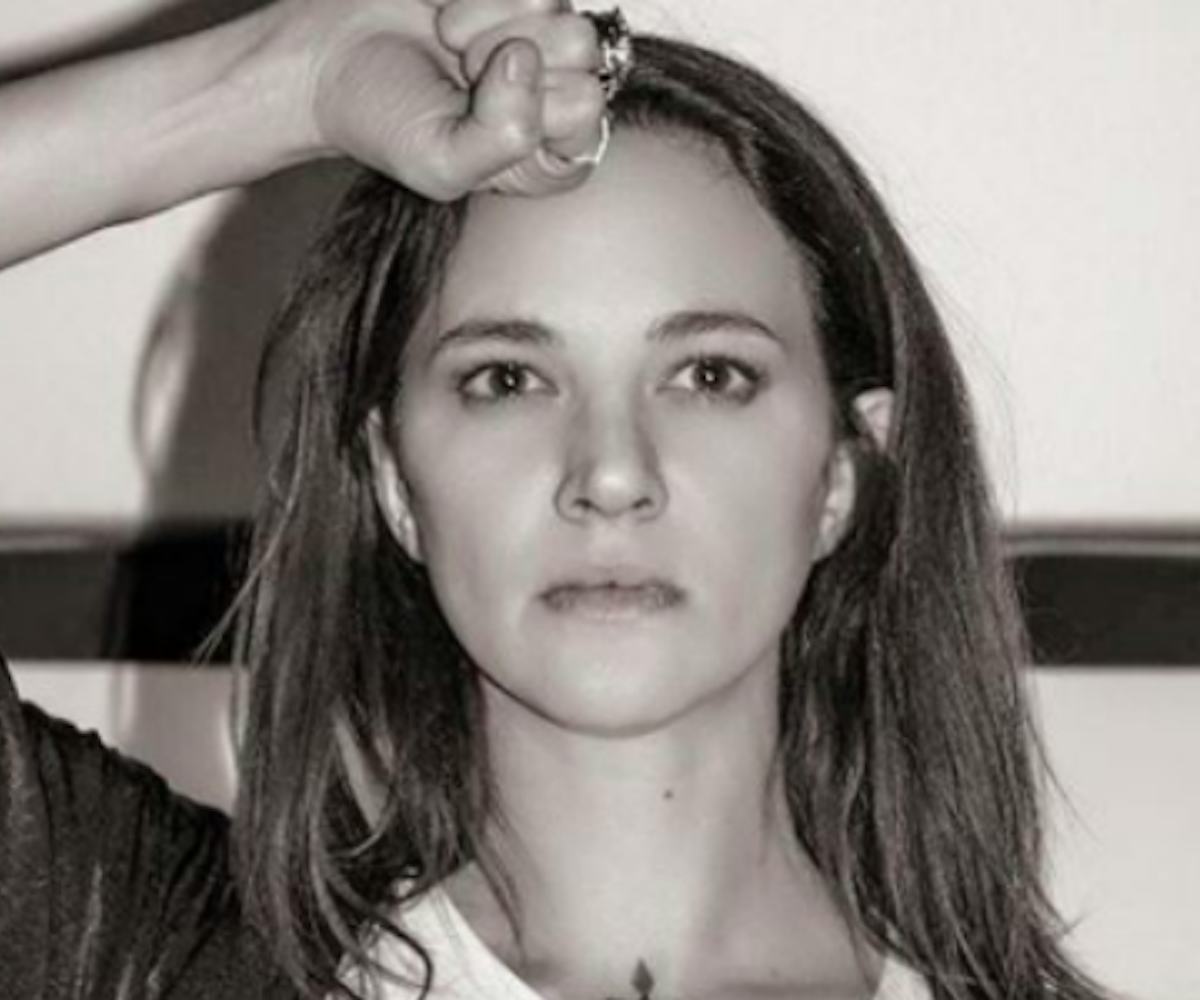 Photo via Instagram @asiaargento
Asia Argento Calls Catherine Breillat 'Sadistic' After Director's Anti-#MeToo Rant
"She took extreme pleasure on humiliating both her actors and crew"
Esteemed director Catherine Breillat's filmography has focused on themes of (often sexual) violence perpetrated against women, which makes her recent series of comments about the #MeToo movement even more startling. In the wake of her dismissal of the recent feminist uprising, Asia Argento, one of Breillat's leading ladies, is now discussing the humiliating treatment she received on the set of Breillat's 2007 film, The Last Mistress.
On a recent episode of the Murmur podcast (which has since been removed from the site), Breillat offered a controversial rant about the recent slew of accusations against producers and defended Harvey Weinstein, characterizing his disgracing as shameful, according to IndieWire:
Despite everything, I think that Europeans have lost a lot with the loss of Harvey Weinstein. You have to remember that there are French producers who we haven't denounced — I won't mention them; I won't mention names, although I know three who are extremely respected — I don't know why they weren't denounced as well. They absolutely had their place.
Breillat continued to denounce activist movements which target male abusers:
Women mustn't be afraid to speak out, but still, you can't resort to #MeToo about verbal violence. Of course, if you're 14, verbal violence can be the same as actual physical aggression, but when you're 25 or 30 and you go to a man's hotel room, you know the game. Women shouldn't present themselves as bimbos or innocent young things regardless of their age. Rather, we have to educate young girls so that they're better equipped to defend themselves and so they don't feel soiled just because someone said something to them. That's not sufficient. They have to know how to respond."
Breillat's comments became even more specific when she denied actress Asia Argento's account of Weinstein's abuse:
To be very honest, I don't believe Asia. I know her, and she was very, very young ... If there's anyone I don't believe, it's Asia Argento. As a person, Asia Argento is quite servile. I never asked her to kiss my feet, but she's that kind of person. I don't believe Asia. If there's anyone capable of defending herself, who's not timid about sex, who does it a lot, and has lots and lots of desire for both men and women, it's her. So I don't believe Asia ... For Asia, it was obviously, let's say, motivated by self-interest — it was a kind of semi-prostitution. Harvey Weinstein's not the worst man there is; he's not the most stupid, either. Asia may have been disappointed that she didn't become a great Hollywood actress she might have been, but there were lots of other things: drugs, many other things. She feels bitter. Because bitterness, too, can lead people to denounce if you wanted to obtain something and you didn't obtain it, if you feel humiliated. Quite honestly, I don't like Asia. I think she's a mercenary and a traitor.
Now, Argento has fired back at Breillat, describing her time on the set of Breillat's film's as a uniquely miserable experience. 
In a Twitter thread, Argento detailed some of the frightening situations she encountered while working with Breillat:
Before shooting "Last Mistress", Breillat had just suffered a stroke and none of us had the courage to stand up against her cruelties in fear she would have another one. She took advantage of this and treated us like shit, knowing we couldn't anger her ... I am both sad and angered by these old school self proclaimed "feminists" and their lack of humanity in face of other women's suffering. The French ones have proved to be the worst.
Argento added that Breillat threatened her career after she fell ill during production. 
She also wrote that Breillat refused to cut a harrowing strangulation scene, thus putting Argento's safety in danger as she battled with a co-star over the incident.
You can read Argento's full response