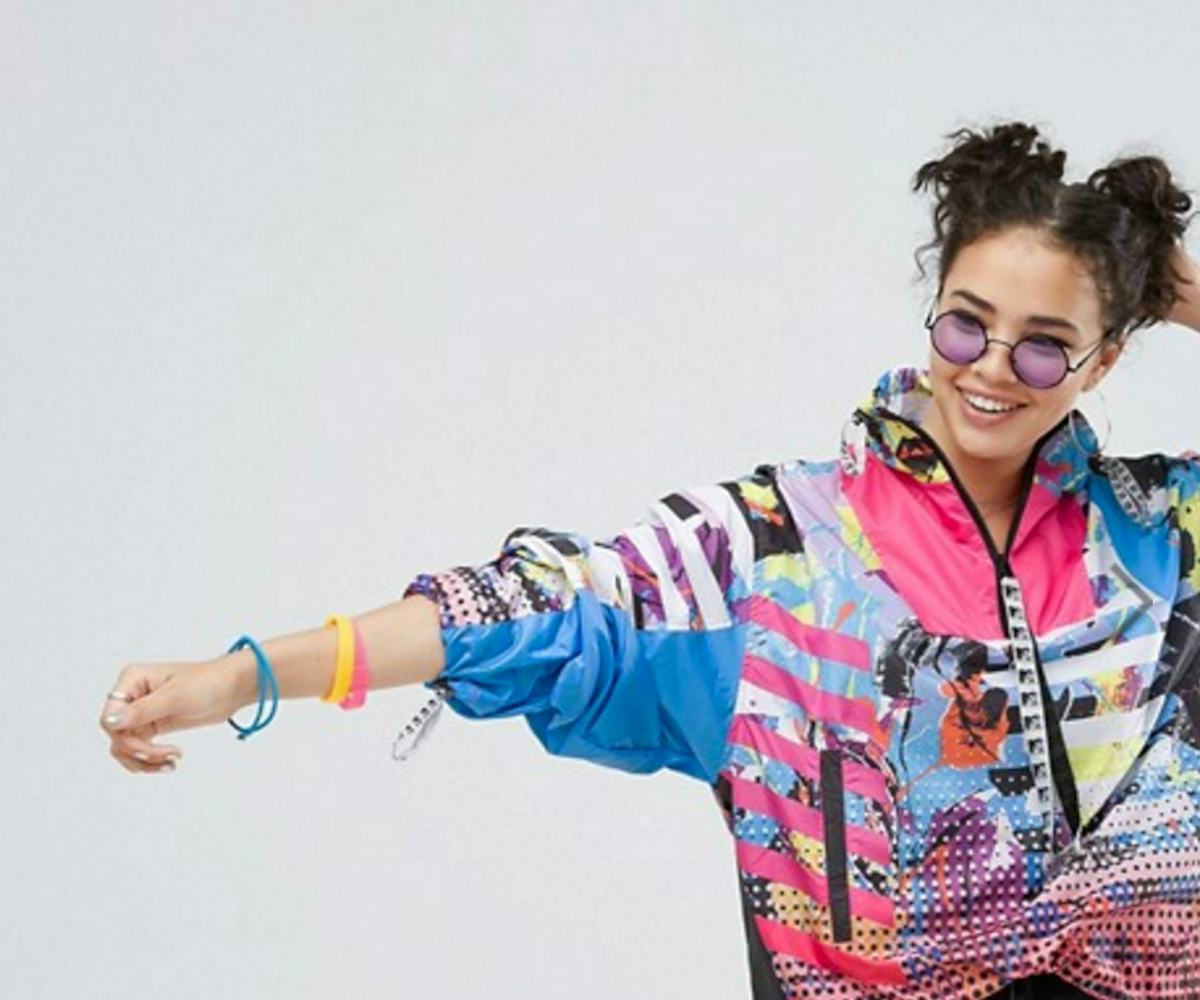 Image via ASOS.com
We Want Everything From The '80s-Inspired ASOS x MTV Collab
Now you can be as cool as Punky Brewster
While we're loving the current obsession with '90s fashion, we're ready to move on to another decade. It's a good thing then that ASOS and MTV have us covered. The British online retailer teamed up with the beloved TV channel to bring us an '80s-inspired collaboration, complete with lots of neon and distressed denim.
The limited-edition collection launched Friday on ASOS's website and consists of 20 items made for both men and women. All of the designs and color schemes are inspired by the '80s. There's a lot of brightly colored animal prints, black-and-white checkerboard, graffiti, and the old-school MTV logo. 
There are a ton of hot pink leopard print items, too, from bathing suits to button-downs. There's even a neon windbreaker—it really doesn't get more '80s than that. The best part? Items range in price from $6 to $70. 
"It felt like a natural fit, especially as we are so excited about the '80s streetwear trend," ASOS's head of design Sian Ryan told WWD. "Because MTV began in the '80s, this was a great era to draw from, taking inspiration from this time of incredible change in both music and pop culture. It was exciting to be able to create a credible fashion range that wasn't just your typical T-shirt collaboration. The collection includes so many statement pieces and the '80s decade provided so much great inspiration for graphics, print and color."
So if your goal is to look like Punky Brewster, check out the new collection here.