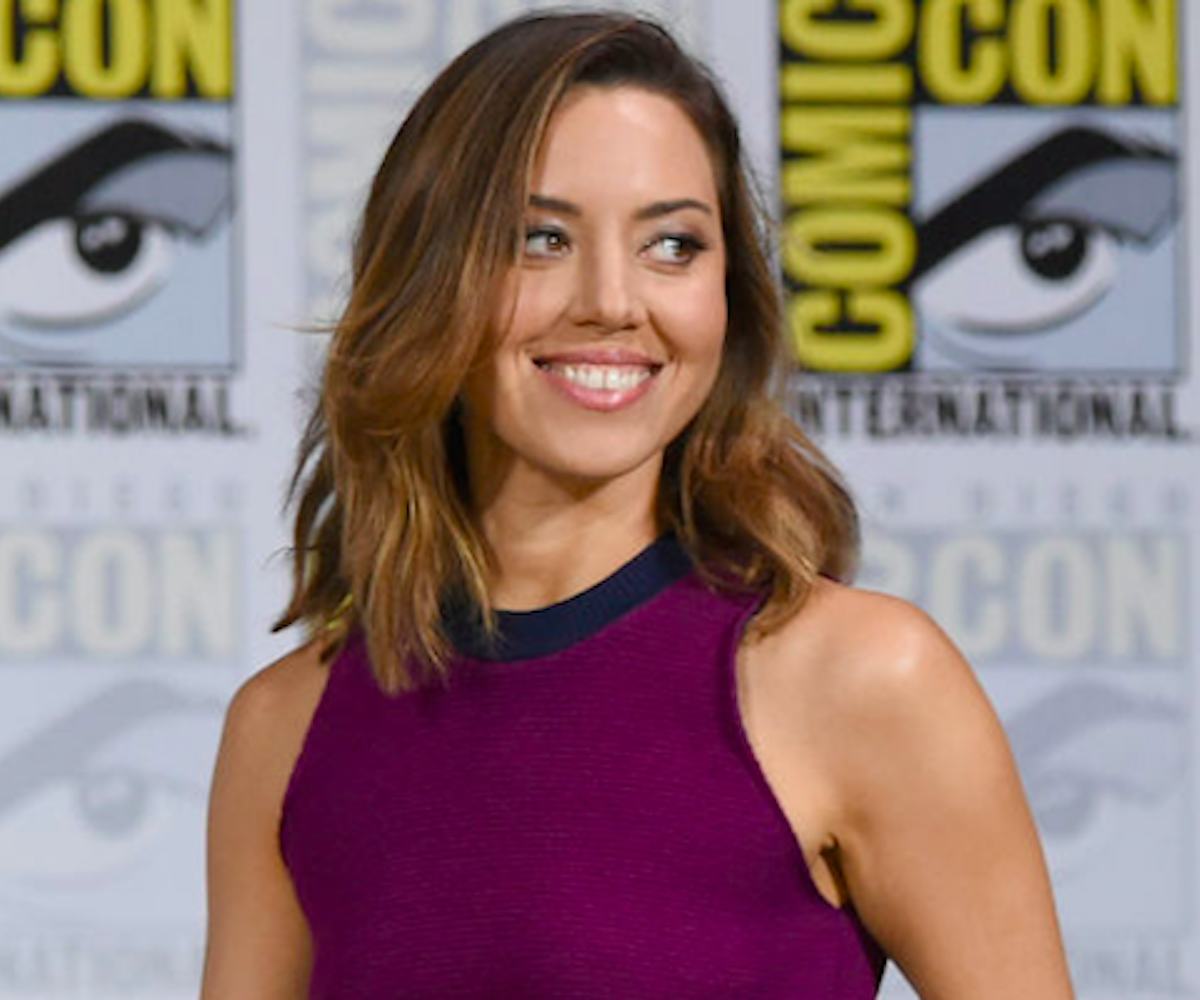 Photo by Mike Coppola/Getty Images
Aubrey Plaza Made Our Skin Crawl With This Hilarious ASMR Video
The internet is home to many a strange subculture, and it just so happens that Aubrey Plaza is a huge fan of what's probably the most spine-tingling one: ASMR.
Short for autonomous sensory meridian response and known to some as a "brain orgasm," ASMR is a tingling sensation spurred by a sensory stimulus, such as tapping nails or muffled rustling.
The Parks and Recreation actor participated in a hilarious segment of "Celebrity ASMR" for W, joining the likes of other whispering stars such as Margot Robbie, Gal Gadot, and Jake Gyllenhaal. Sitting down in front of two microphones, the former NYLON cover star dedicated the video to friend and fellow ASMR lover, Molly Shannon, before driving our senses into overload. 
Plaza came prepared with her own props and kicked off the festivities by pulling out her makeup bag and taking time to fiddle with its contents. The interview, which clocks in at 36 minutes, is complete with hair twirling, peacock feather tickling, and cornflake crunching—and the result will equal parts delight you and make your skin crawl. She also dedicates a good portion of the video to discussing how much she still hates Jerry from Parks and Rec. 
Check out the interview, below, and be prepared for some serious shivers.