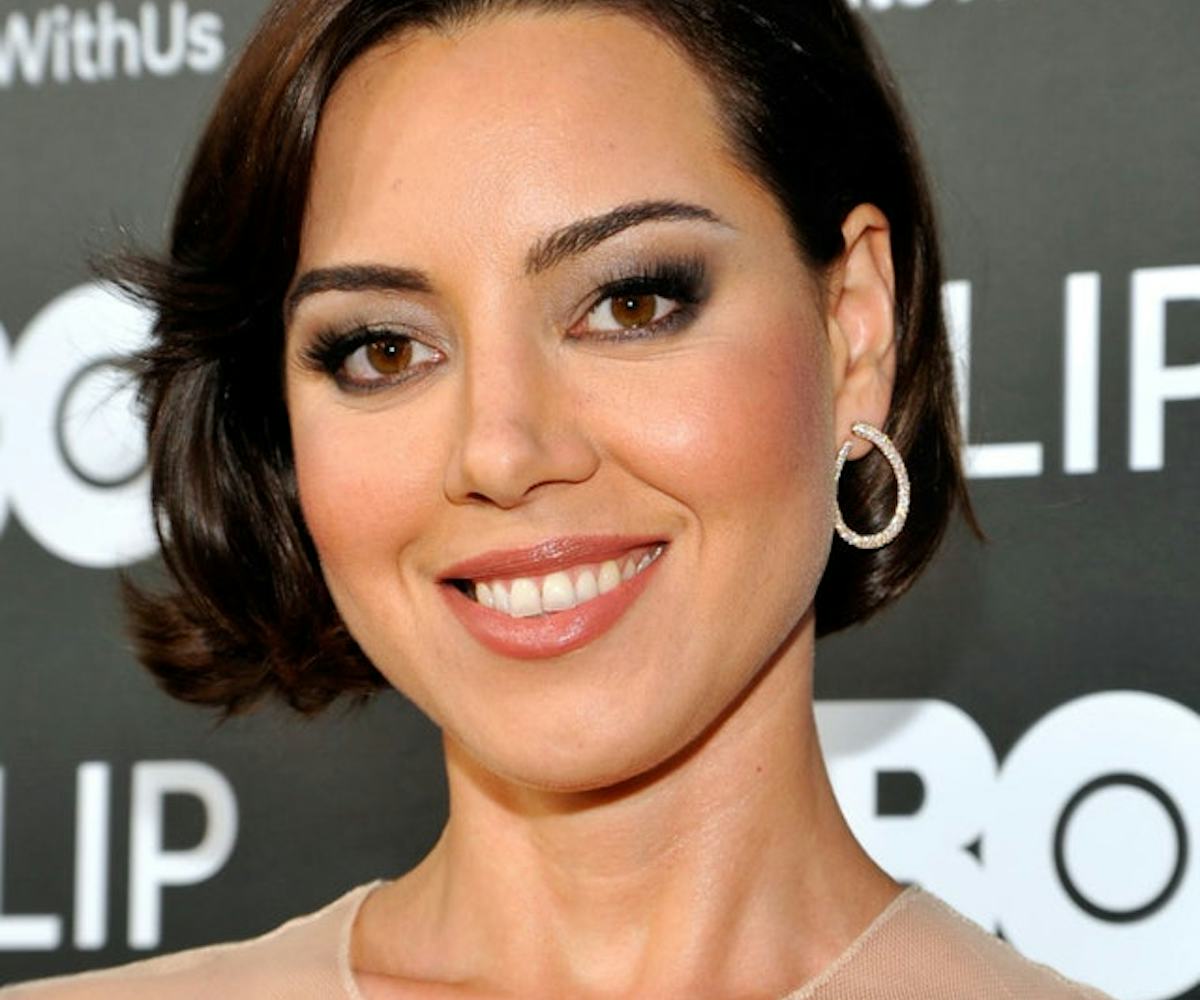 Photo by John Sciulli/Getty Images
Aubrey Plaza Comes Out As Bisexual
"I fall in love with girls and guys. I can't help it."
Aubrey Plaza has always been viewed as an anomaly in Hollywood. Her sarcasm can be hard for the less amused to read, and that monotone voice doesn't quite register for the simpleminded. But when the subject of her sexuality came up in a recent interview, the actress answered in an uncharacteristically serious and direct manner. 
In a conversation with The Advocate, Plaza talked about the variety of roles that she has played throughout her career. The interviewer mentioned her huge LGBT following before diving in and asking about portraying a lesbian character in Jamie Babbit's Addicted to Fresno.
"It was less about pretending to be a lesbian and more about portraying a human being with a massive crush on Natasha Lyonne's character," she said. "I have a major crush on her in real life, so it was fun."
From there, Plaza briefly discussed her "butch" experience in Stuart Blumberg's short film She Said, She Said, and how she doesn't mind when women "come on" to her. "I know I have an androgynous thing going on, and there's something masculine about my energy," she said. "Girls are into me—that's no secret. Hey, I'm into them too. I fall in love with girls and guys. I can't help it."
No surprise that the conversation ended on Grumpy Cat, who Plaza insisted is "definitely gay."