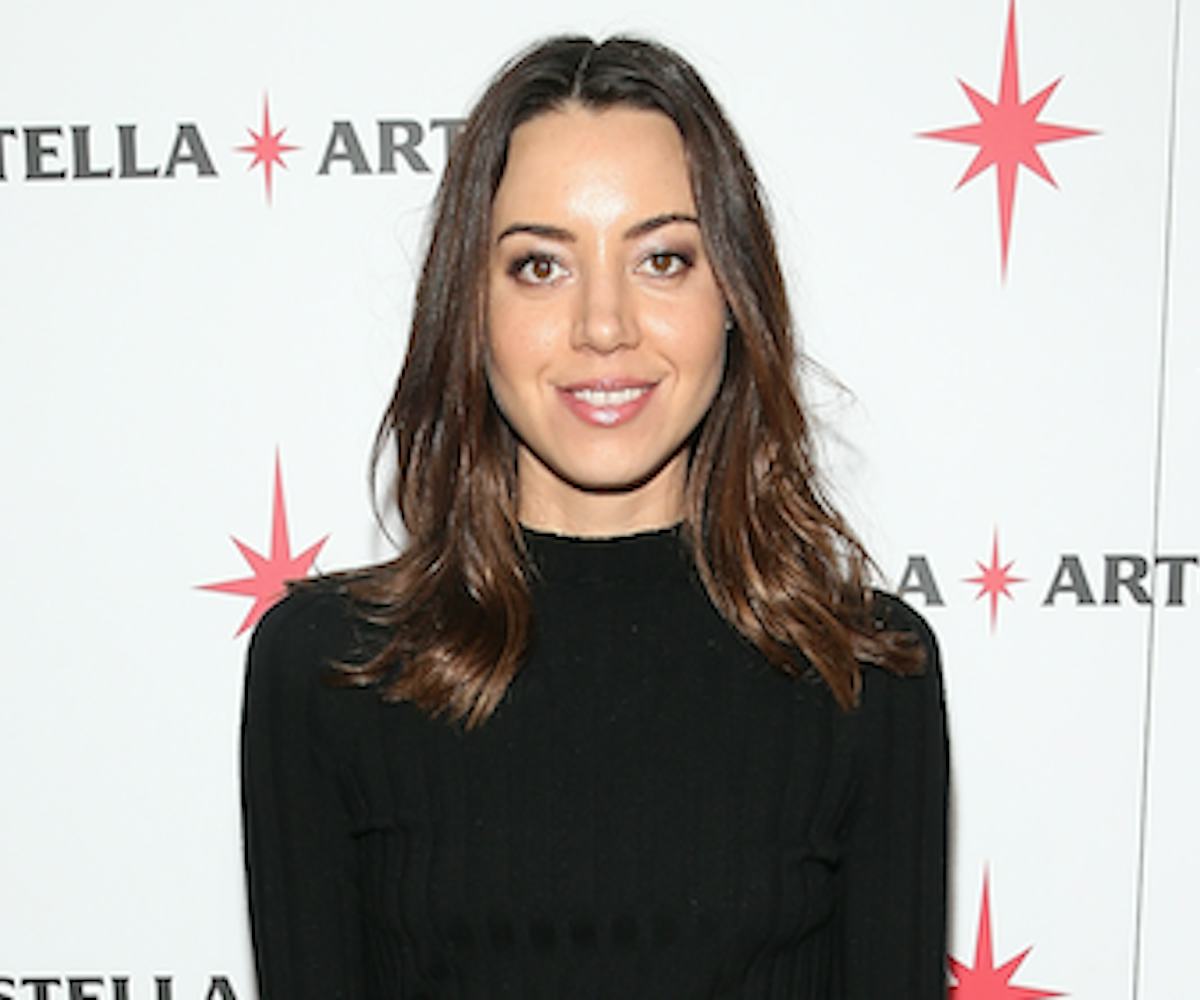 Photo by Phillip Faraone/Getty Images
Aubrey Plaza And Jennifer Aniston's Ex Were Spotted Together And People Are Overreacting
Two people can't just be friends?
Aubrey Plaza recently hung out with Jennifer Aniston's ex, actor Justin Theroux, and this apparently kicked off some speculation in regards to whether the two were a new couple.
This morning, the Daily Mail published several photos of Theroux and Plaza together in New York on Sunday. The two were spotted talking on a sidewalk before heading inside Theroux's West Village apartment, which led some—including the publication itself—to insinuate that Theroux must now be more-than-just-friends with Plaza.
"[Justin Theroux] steps out with Parks And Recreation star Aubrey Plaza... a month after his split from Jennifer Aniston," the headline read. You can see the photos in all their uninteresting glory, here. To make the situation even less romantic, it should also be noted that Plaza and Theroux have worked together before, and that People reported that the two were just meeting up "to discuss a potential film project." 
So for those freaking out about the two hanging, here's a crazy concept: People can be friends/co-workers without hooking up! In the words of Chris Crocker circa '07: Leave Aubrey alone!