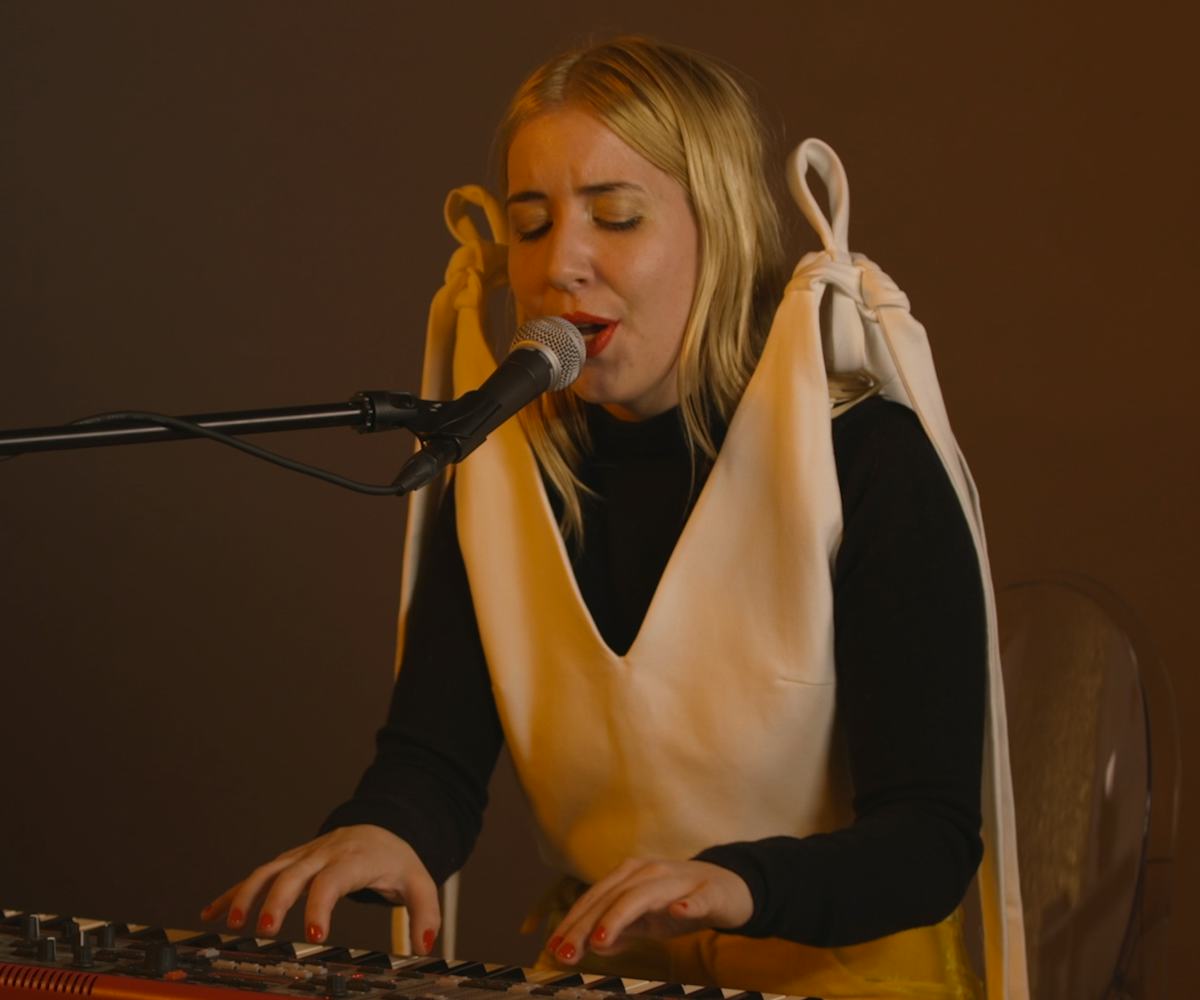 Austra Shows Us What It Means To Be Political
Watch Katie Stelmanis perform "Utopia" and "Gaia"
Since 2006, Katie Stelmanis has been a dominant force in the music world. Originally an opera-trained vocalist, she started her career with the band Galaxy. Now, the Toronto-based artist is the leader of Austra, an electronic music project making noise about politically charged issues like gender, politics, and technology. Stelmanis' tranquil vocals along with her versatile writing style have kept her on our radar for years, but now, she's more relevant than ever with the release of the album Future Politics.
Austra recently stopped by the NYLON office to show us how they make both political and fashion statements come to life. Wearing the most intricate shoulder pads ever, the 31-year-old serenaded us with gorgeous renditions of some tracks from her latest project. 
Watch as Austra performs stripped-down versions of "Utopia" and "Gaia" in the video, above.