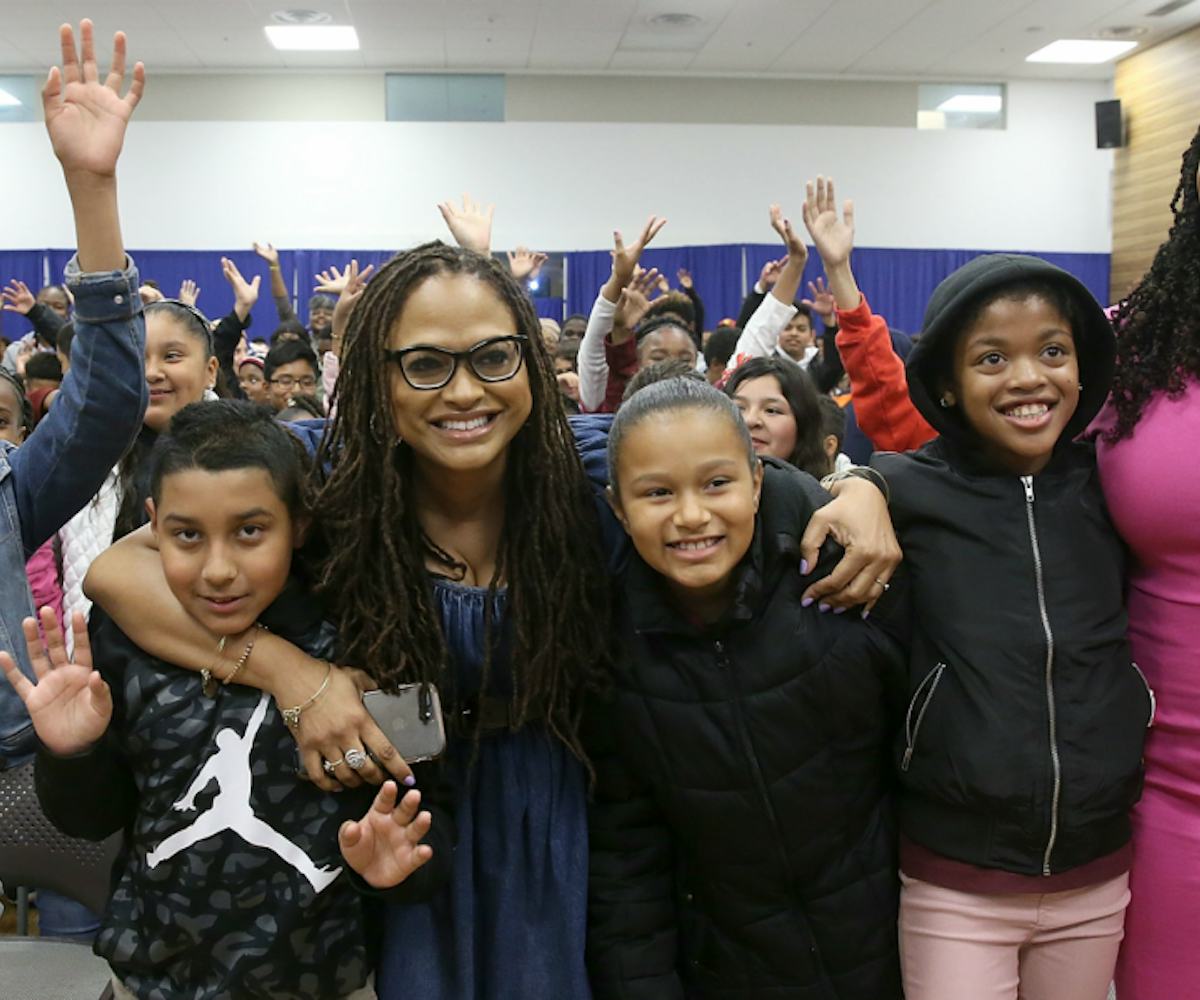 Photo by Jesse Grant/Getty Images for Disney
Ava DuVernay Straight Up Created A Theater In Compton To Premiere 'A Wrinkle in Time'
She made sure the film's first public premiere was in her hometown
A Wrinkle in Time director Ava DuVernay's hometown of Compton doesn't have a movie theater, but she didn't let that minor detail stop her from making the city the site of the film's first public premiere. According to her Twitter, DuVernay asked Disney if they could set up a screening for the city's residents, despite the lack of resources. Unsurprisingly, the company was happy to use its clout to oblige:
Touting the hashtag #WRINKLEINCOMPTON, the film's premiere (held at a local community center) was attended by crowds of excited kids who got the chance to see the movie in their own city. DuVernay also tweeted her thanks to Compton itself, writing "My thanks to the Mayor @AjaLBrown and the glorious City of Compton for welcoming me home so warmly."
With so much depressing news coming out of Hollywood lately, it's great to see something truly heartwarming going on in the industry. And it sounds like the film itself was inspiring even to Oprah, which she attested to in a recent interview:
My character actually says the words, 'The darkness is spreading so fast these days. The only thing faster than light is the darkness.' When I said that, I was thinking about all of the protesting going on all over the world. I had images in my head of specific violent acts being committed against groups of people.
Reviews of A Wrinkle in Time have been rolling out on social media as well. It's still early, but critics seem to have rather mixed feelings about it. Many of them are praising the visuals and the talents of the actors, while others seem to feel that it falls a bit short:
Listen, mixed reviews aside, if this film is good enough to make Oprah herself ruminate on the state of the world, we're definitely on board to see it.