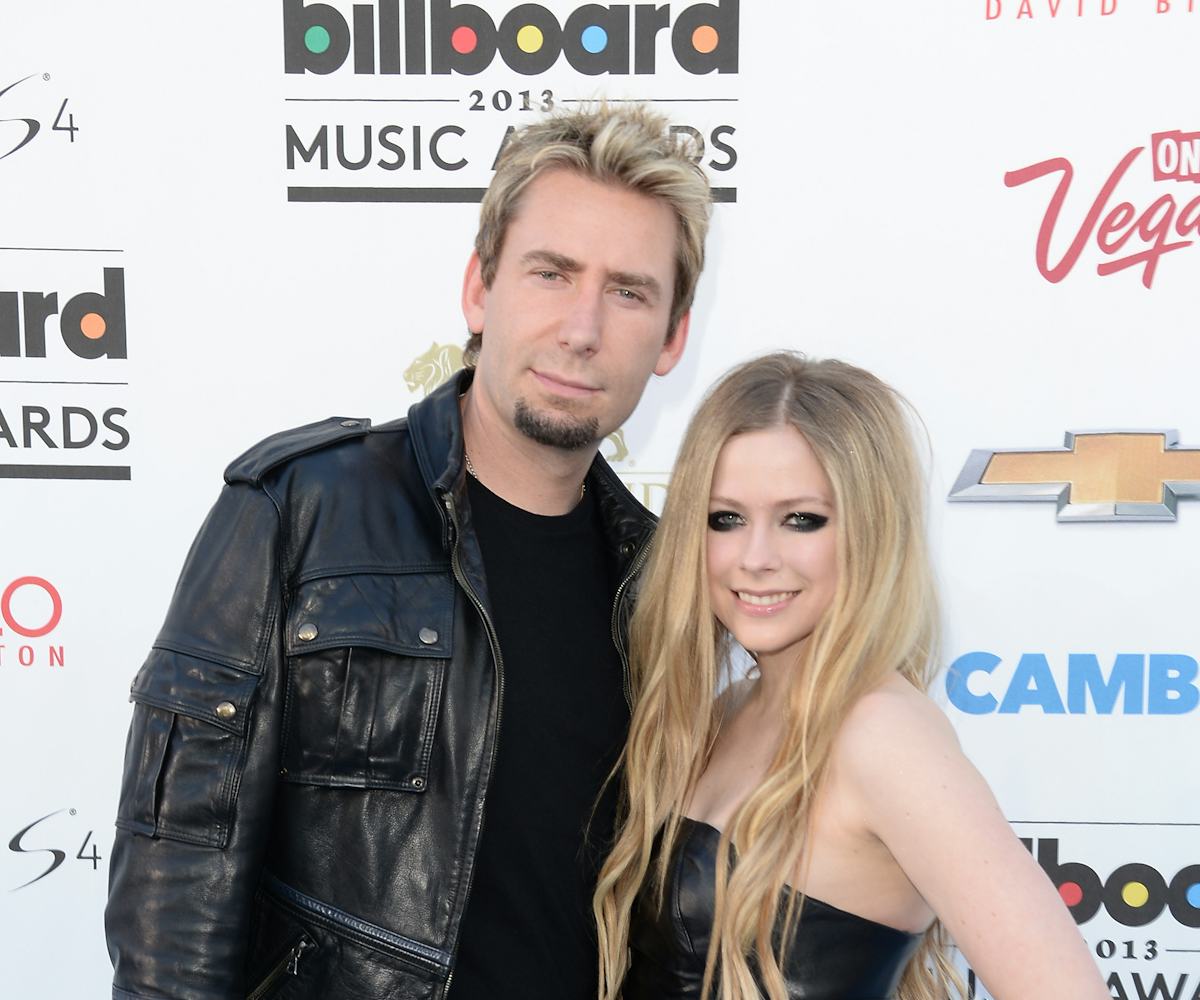 Photo by Jason Merritt/Getty Images
Avril Lavigne Defends Her Husband Against Cyber Bully Mark Zuckerberg
Why'd you have to go and make things so complicated?
If there's one thing that will not be tolerated by anyone in 2017, it's cyber bullying. Avril Lavigne recently took a stand against it after her estranged husband, Chad Kroeger's, band, Nickelback, became the butt of what is ultimately an on-going joke in an advertisement that Mark Zuckerberg created for Jarvis AI, in which the punchline is that Nickelback has no good songs. Turns out that Lavigne didn't find it very funny, so she did what any social media loving person does—write a letter on the iPhone's Notes app and share it with the world.
Oddly enough, neither Kroeger nor any other Nickelback members have defended themselves. But given that Nickelback has been teased for years, maybe they're not as offended by it. 
Did Zuckerberg take it too far by suggesting that Nickelback doesn't make good music? We'll let the internet be the judge of that. But as Lavigne pointed out, Nickelback has sold more than 50 million albums. So that's something. We're not sure what will come from this beef, but hopefully both parties will find a way to reconcile with one another.
Last year, the couple announced their separation after two years of marriage. Since then, Lavigne and Kroeger seem to have tried repairing their relationship, though to what effect we don't really know. (Sounds awfully complicated if you ask us...)
Watch the video that got Lavigne so upset, below.