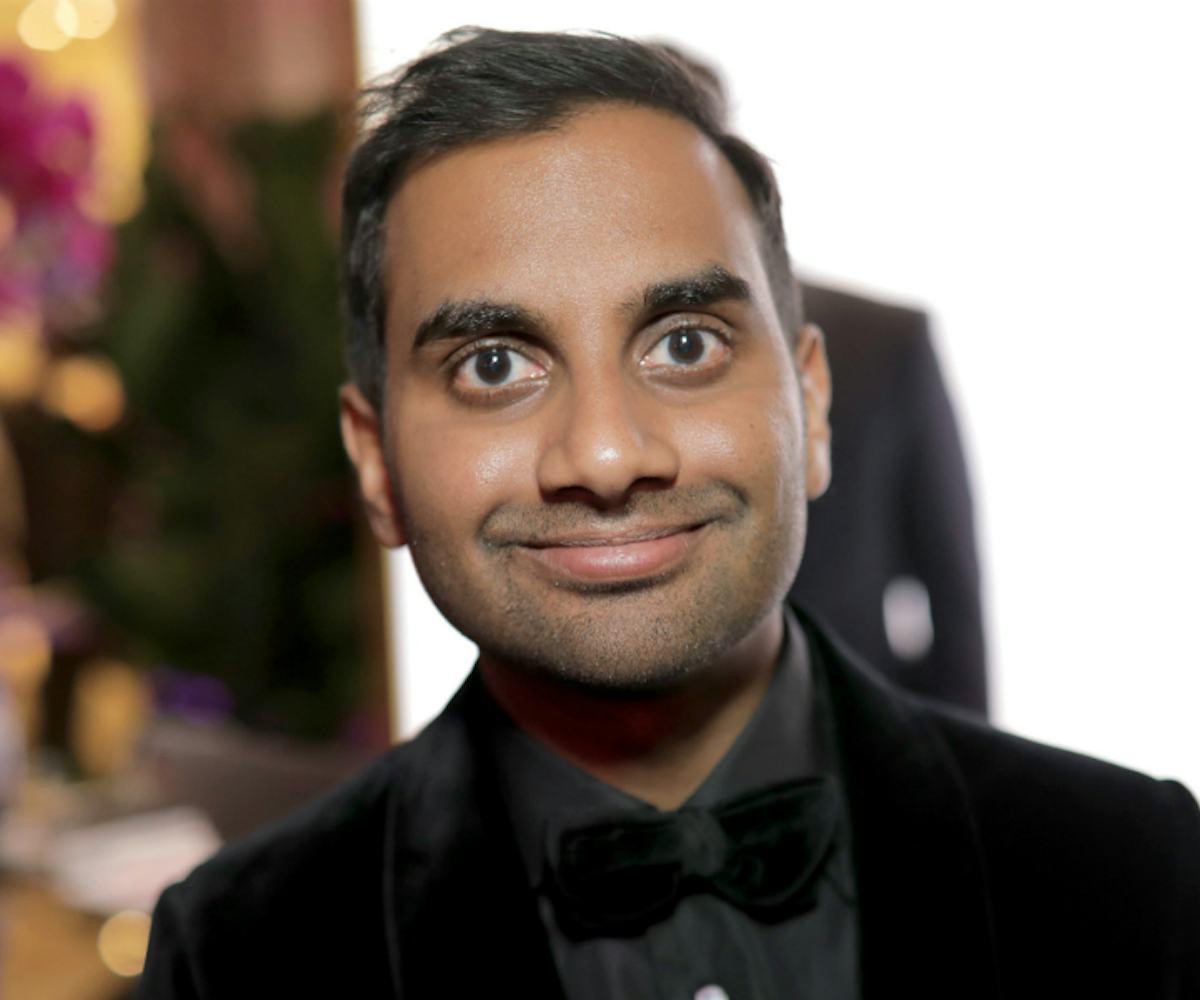 Photo by Greg Doherty/Getty Images
Now That Aziz Ansari Is Back, How Should He Be Discussed?
The comedian returned to comedy with a few surprise shows
This post has been updated to reflect the fact that the original Vulture post included material from Ansari's show which was not allowed to be published.
Following accusation of sexual assault earlier this year, Aziz Ansari has kept a relatively low profile, and that level of discretion has carried over into his recent return to comedy, which consisted of a short series of material tune-up shows that were announced to Wisconsin fans only days prior to their occurrence.
Though phones were banned during the sold-out performances, Vulture writer Ryan Glasspiegel was on the scene and has detailed everything Ansari did—and didn't—work into the shows, at which Hannibal Burress and Michael Che supported Ansari as surprise guests and Wil Sylvince acted as emcee. As for the elephant in the room, Ansari neglected to address the controversy, though Glasspiegel claimed the audience was well aware of them, with one woman in front of him describing the accusations as "very low on the scale of 'bad date' to Harvey Weinstein."
Until Ansari returns to the stage in a more public fashion, it will be difficult to gauge how audiences at-large interact with him and his material. Glasspiegel noted how he specifically read the comedian's attitude on stage, saying, "Ansari took the stage looking a bit older than he did in the last season of Master of None. Who could know how much of that has to do with the stress of having his reputation questioned in the media, but it was striking to look at his face and see that a lot of his hallmark boyishness has faded." Interpret that as you will, but I struggle with the phrase "hallmark boyishness" and the apologetic tone that seems to be hidden in the subtext. As Ansari returns to the stage more and more often, it's crucial to pay attention to the way he is discussed. It's not about constantly re-accusing him, but about avoiding complete erasure and invalidation of those who related to the original story.