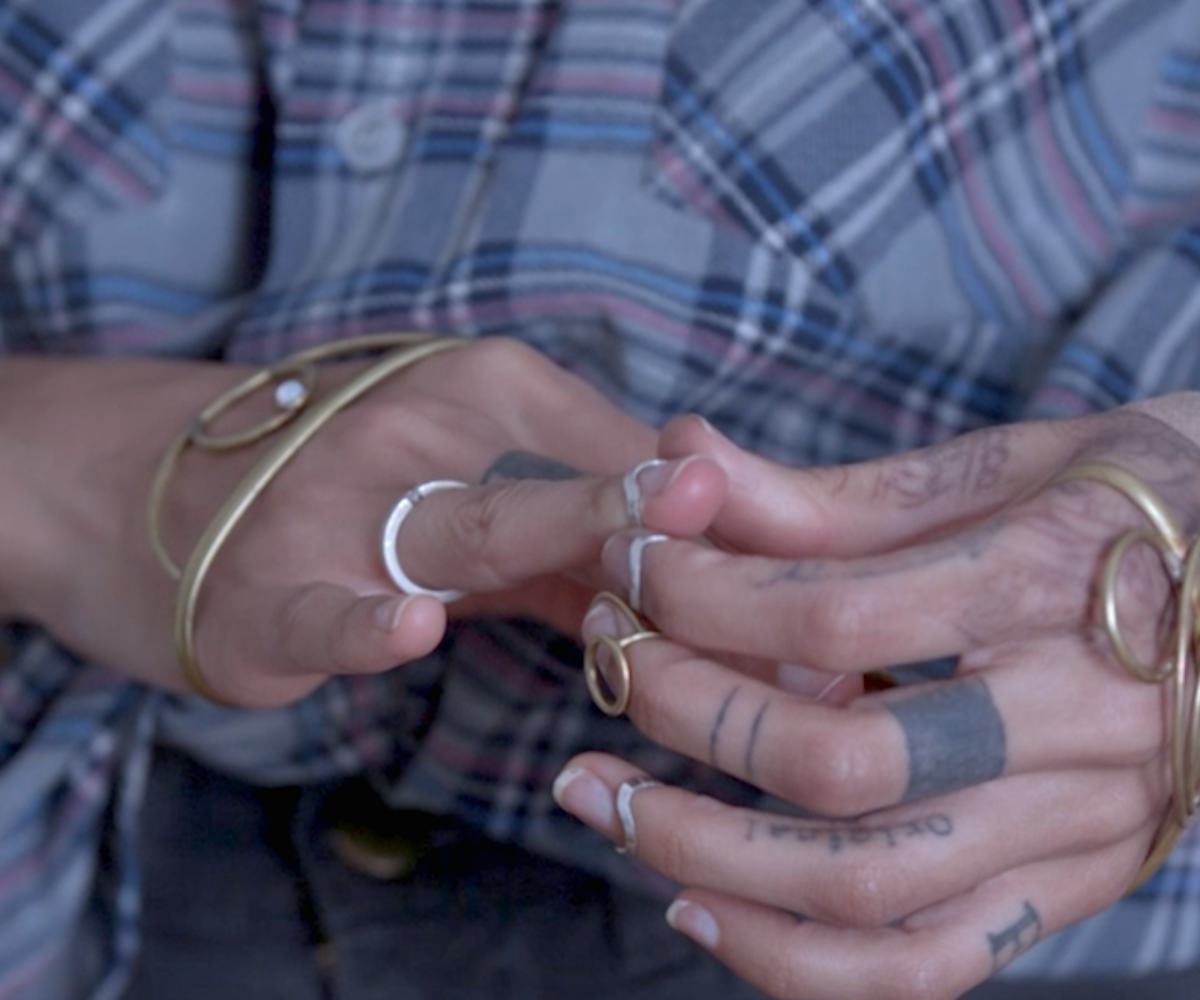 Artist Aziza Nicole Shows Us How She Makes Rings For Your Cuticles
Take a look inside the Aziza Handcrafted studio
If there's one thing you should know about Aziza Handcrafted, it's that every single piece of jewelry from the brand has been crafted by owner Aziza Nicole herself. And when we stopped by her Brooklyn-based home studio, Nicole told us exactly how she gets it all done—starting with showing us her process for making buzzworthy cuticle rings.
"Pretty much, I took a stencil, drew it on metal, cut it out, sanded it—cut myself—polished it using certain tools, and I made a cuticle ring," she explains to us. "An adjustable cuticle ring out of a sheet of metal."
Take a look inside Aziza's home studio, below.
Credits:
Camera: Charlotte Prager
Editor: Charlotte Prager
Producer: Maura Gaughan