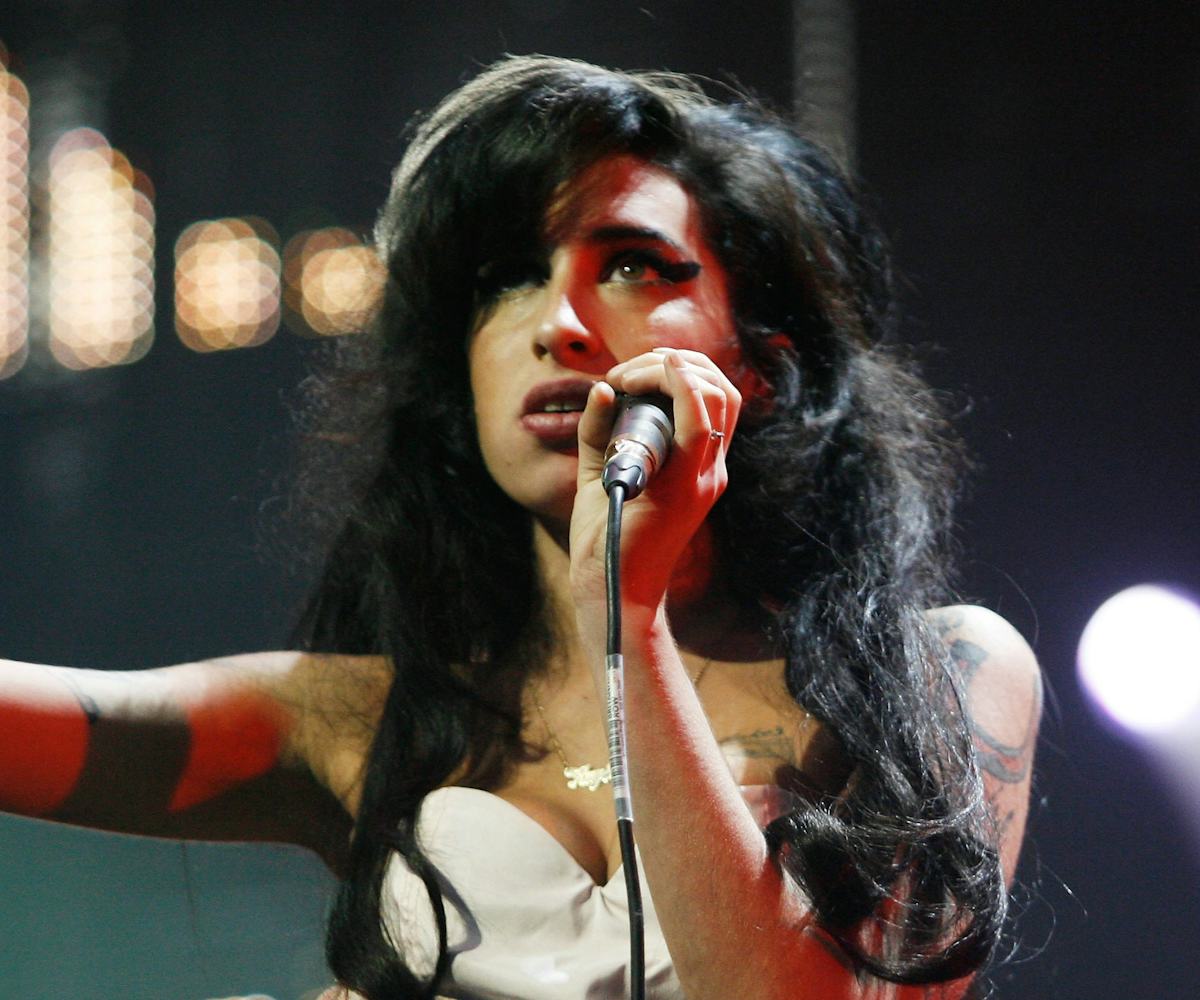 Photo by Jo Hale/Getty Images
There's A New Amy Winehouse Documentary On The Way
'Amy Winehouse - Back To Black' will look at the making of the singer's final album
A new Amy Winehouse documentary is only a little over a month away. Pitchfork reports that Amy Winehouse - Back To Black will tell the story of the making of the late singer's final album of the same name. 
The film comes only three years after critically acclaimed Amy, for which director Asif Kapadia won the Oscar for Best Documentary in 2016. The 30-second trailer doesn't offer much of what to expect from forthcoming film, but it was announced that interviews with Winehouse collaborators Mark Ronson and Salaam Remi would be included. Footage of an intimate performance given to family and friends on the night of the 2008 Grammys, at which she won five awards, will also be included as a bonus feature.
The documentary will be released straight to DVD/Blu-ray/digital via Eagle Vision, which means you won't even have to hit a theater to catch all the never-before-seen footage. Watch the short trailer below.