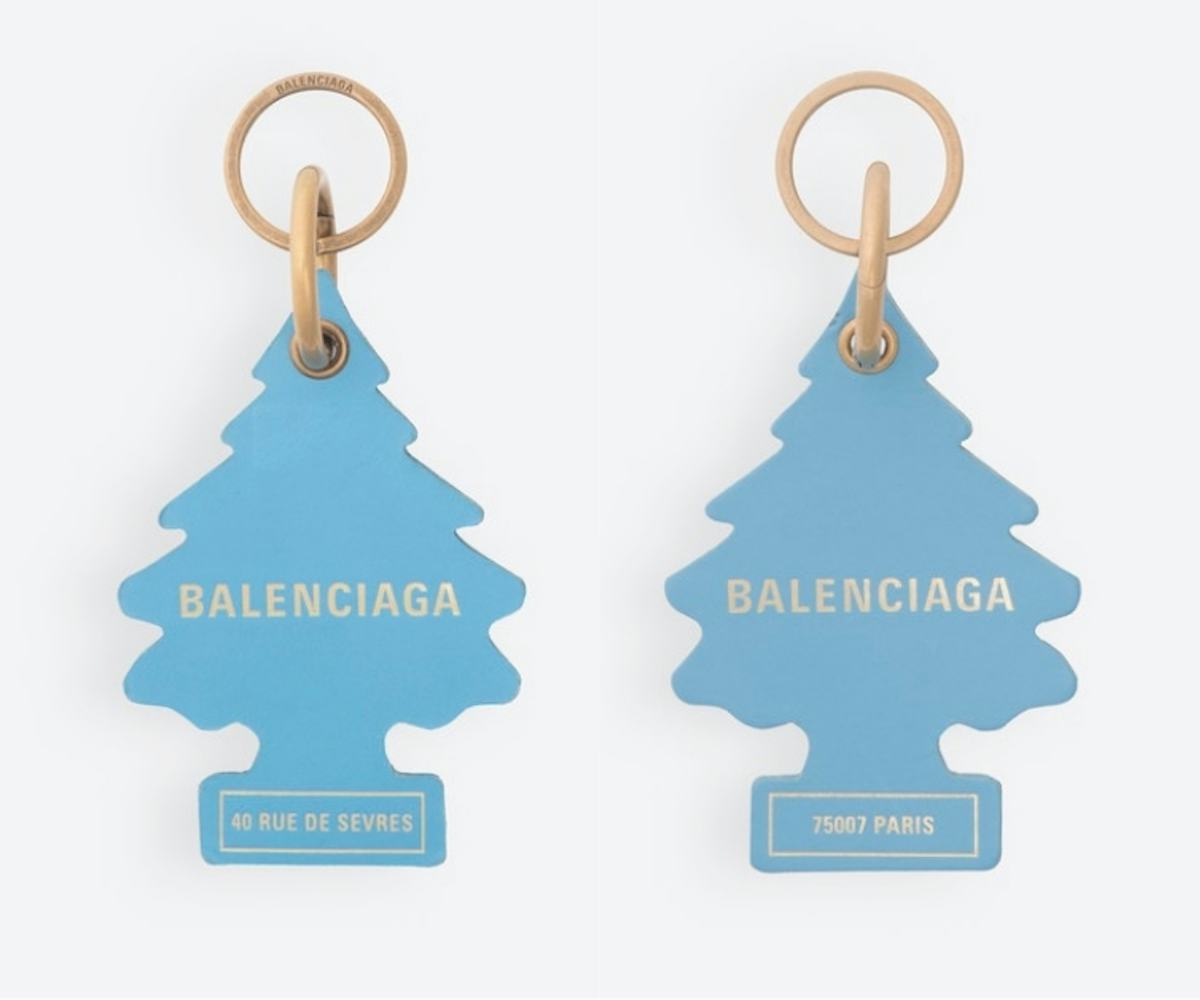 Photos via Balenciaga.com
Balenciaga Is Being Sued By An Air Freshener Brand
Balenciaga is being taken to court again over copying a design, this time of a staple item found at gas stations and car washes. Little Tree, a line of air fresheners, is suing the fashion house for ripping off its foliage-shaped design for a line of keychains. The keychains have already sold out via Balenciaga's site, but can still be purchased via Ssense.
TMZ reports that Car-Freshener Corporation, which owns Little Tree, thinks the products are so similar that they could be mistaken for each other. Balenciaga produced the keychains in Little Tree's popular colorways, swapping scented cardboard for calfskin and upping the price to $275 a pop. Apparently, Balenciaga never requested Little Tree's permission to use the trademarked design prior to production, or prior to placing them in NYC storefronts. It should be noted that Little Tree has been pretty free with lending permission, with Buffalo Wild Wings, Discover Financial Services, Kia Motors and Capital One all using the tree design in the past.
TMZ reached out to Balenciaga for comment, but none has been given. Back in July of this year, Balenciaga was handed a lawsuit for selling tote bags that looked eerily similar to ones sold in Times Square tourist shops.