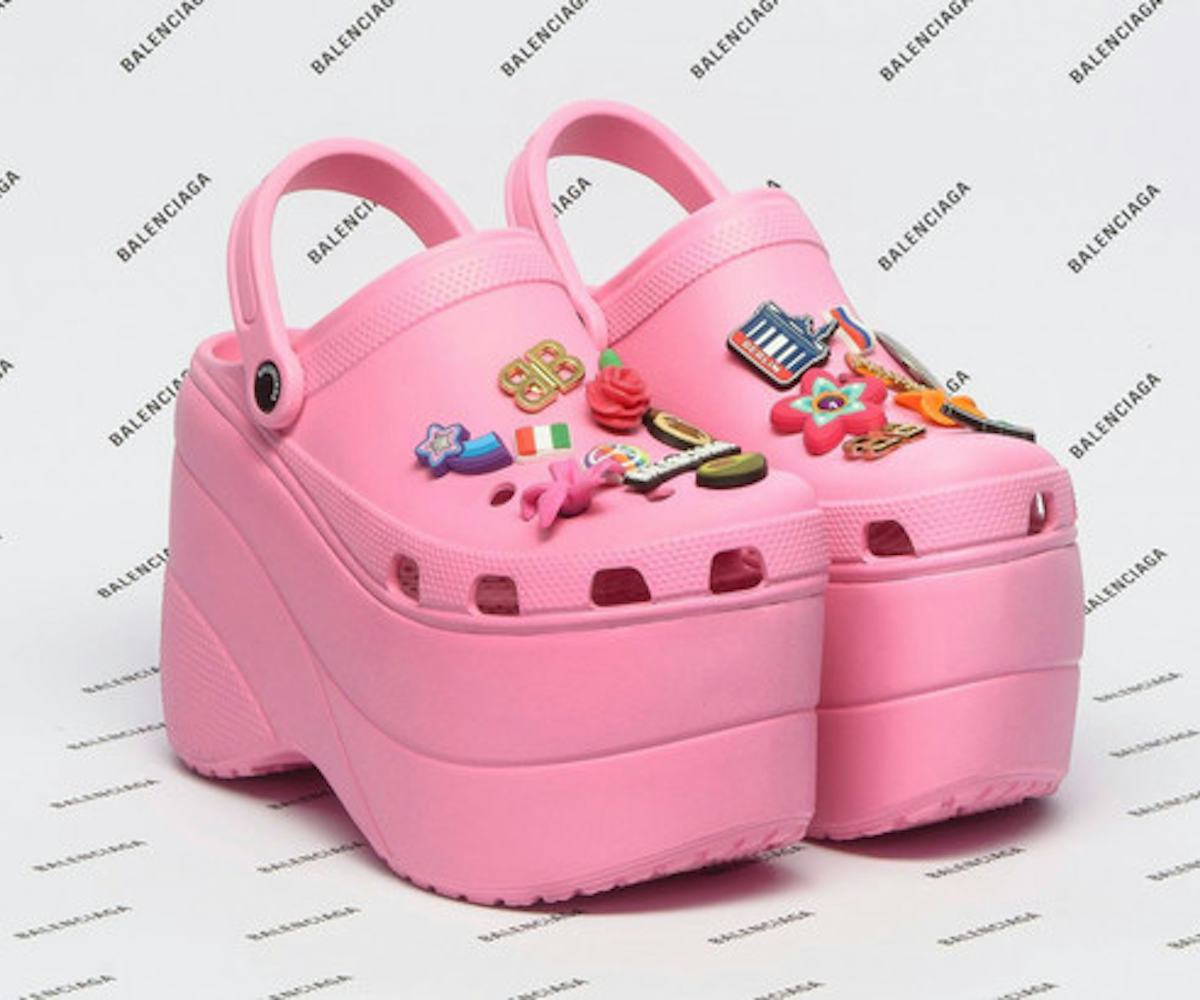 Photo Via Balenciaga's Facebook.
The Fashion Industry Is Still Trying To Make Crocs Happen
Taking the shoe to new heights
In the beginning of August, I wrote a story titled "What Fashion People Think About The Return Of Crocs," where I asked readers to check in come September to see whether or not Crocs would manage to make their way onto yet another runway. Admittedly, I wrote that as a joke. Of course, Crocs are hideous; of course, fashion was playing a weird sadistic joke on us by trying to convince the world otherwise. And then, Balenciaga happened.
This weekend, while showing during Paris Fashion Week, designer Demna Gvasalia brought the divisive shoe to new heights literally. The new creation is called the "Foam" and is a 10-centimeter platform shoe with little trinket embellishments. They're Crocs on acid, basically, and they will be available come spring in a variety of colorways.  
Beauty is in the eye of the beholder, and yet, I am still not convinced of Crocs' even if they've been deemed worthy of a Balenciaga runway. In fact, the most egregious part about taking common man's shoes and making them fashion is that a product once worth $34.99 will now likely have a price tag 10 times that just because a high-end brand decided to bring them to Paris.
Crocs, the company, isn't doing so well, and this is a surefire way for them to bounce back. Though that doesn't mean we, as consumers and self-respecting individuals, have to necessarily buy into it.