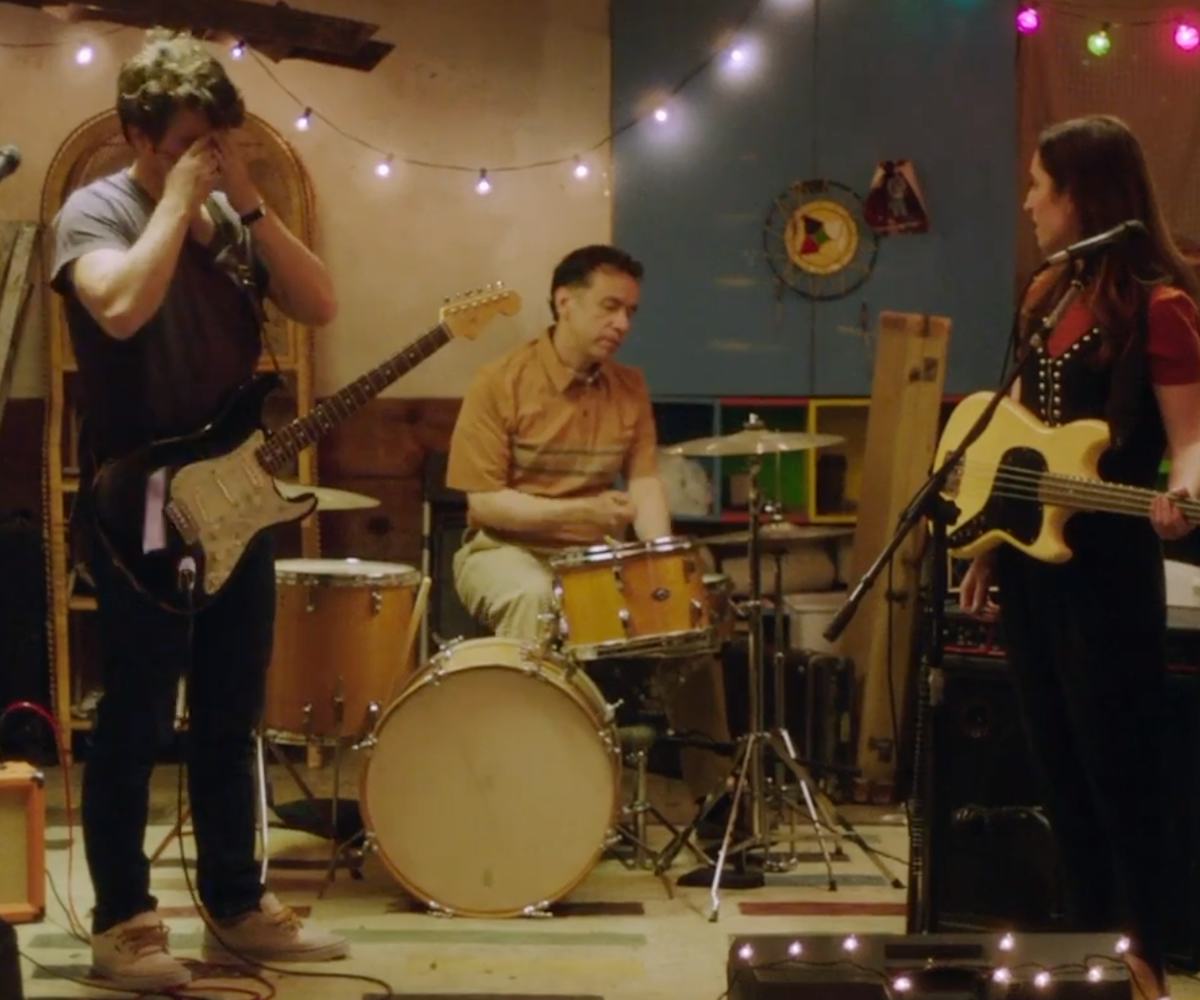 Screenshot from YouTube
Adam Pally And Zoe Lister-Jones Make The Twee-est Music In 'Band Aid' Trailer
"I can't relate to the lyrics at all, but I loved it"
Some movies can be summarized quite succinctly in one sentence. For the upcoming rom-com Band Aid it's: "What if we turned all our fights into songs?"
Zoe Lister-Jones and Adam Pally are playing a very twee couple on the verge of a break-up in the film directed by Lister-Jones herself. Attempting to reconcile their differences, the two form a rock group in the hopes of translating their romantic discontent into music. Check out the trailer, right here:
Considering the conceit of this movie sounds like the premise for a sketch on Portlandia, it's appropriate that Fred Armisen makes an appearance as a pleasant neighbor who lends his musical talent to the duo in the hopes that they'll work out their differences. Colin Hanks, Brooklyn Decker, Retta, Jamie Chung, and Chris D'Elia round out the supporting cast.
The movie was received warmly by critics when it debuted at Sundance earlier this year. "Band Aid may be slight, a bit stagey and not too visually striking, but it's also heartfelt, funny, and straight-up enjoyable," said Brian Tallerico of RogerEbert.com.
Band Aid will be premiering in theaters on June 2 and will be available through VOD services on June 9.