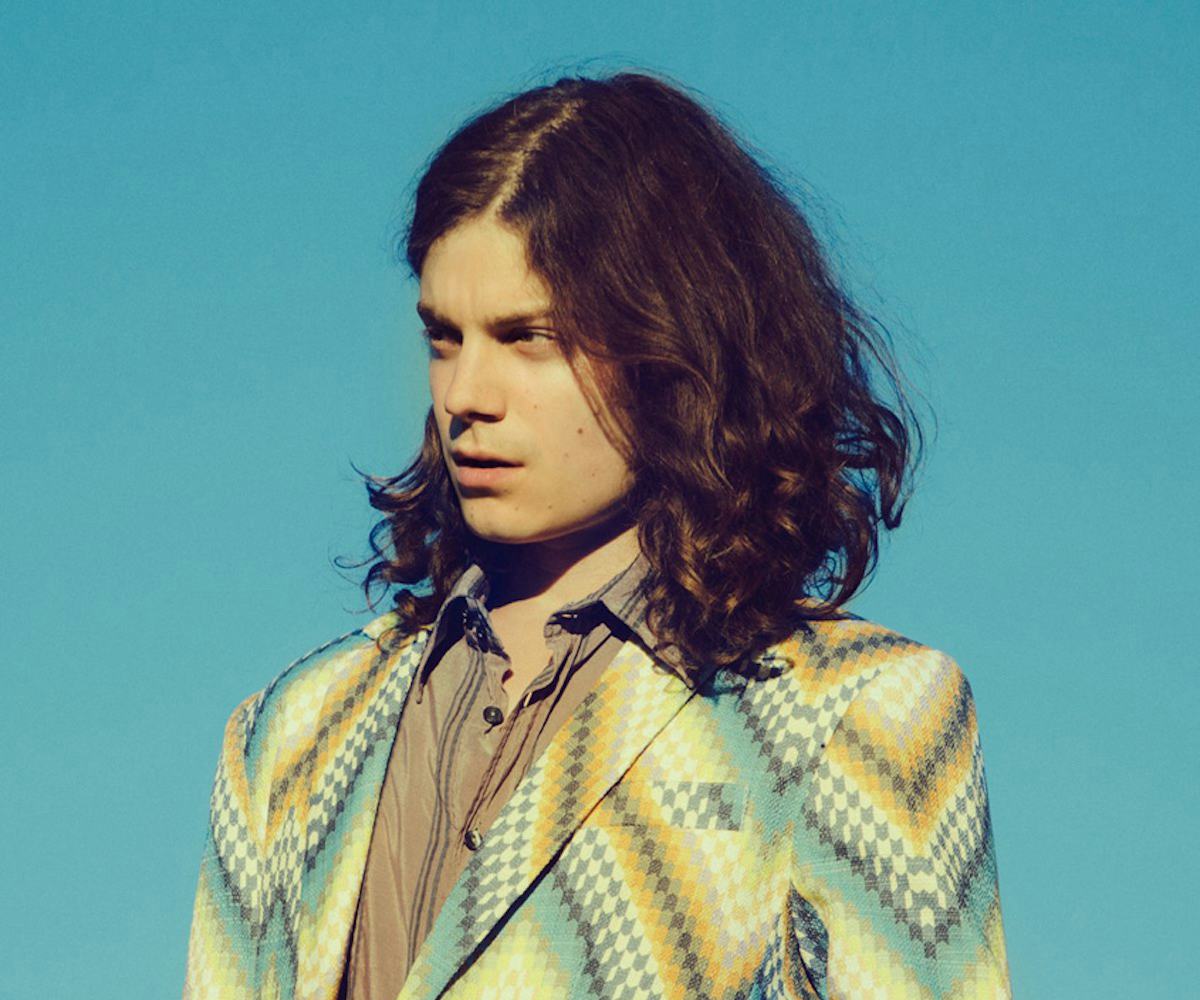 photo via facebook
band crush: børns
los angeles-inspired electro-folk.
When Garrett Borns of Børns calls me from Los Angeles at 2pm EST, New York has been buzzing for the past 8 hours. Meanwhile, most of LA is likely just rousing itself, even though it's 11am there. It's that change of pace that motivated Garrett to migrate west to LA from Brooklyn about a year and a half ago. "I was writing darker, more melancholy music," he says, of being in New York. "I loved the pace and creative stimulation of the city, but I wanted to see what a change of scenery would do to my writing."
The influence of Southern California on Garrett's sound is undeniable. It's romantic and groovy; somewhere between indie-funk and psychedelic-pop. It's clear that Børns found his niche, and it's especially evident in songs like "10,000 Emerald Pools," which sounds like driving around Venice beach in a giant VW van with your best buds and a puppy on your lap.
The dreamy bohemian quality of Børns also draws its influences from Garrett's childhood in Grand Haven, Michigan—which is where his love of songwriting began. "Whenever my folks had people over for parties, they would stand around the piano drinking and laughing," he says. "I was the entertainment, the piano man. They'd give me a subject and I would make up a song on the spot and have them rolling. I loved that. That's when I realized the power of song." Grand Haven is best known for its scenic Lake Michigan beaches, a hybrid of yuppy-skate culture and made-to-order corn dogs called "Prontopups," which I know from experience are life-changing. When asked what it's like to visit his hometown, he admits, "I've only been back twice since I've moved to LA, but [visiting is] the best. The landscape is calming, I have great friends…but I've still never had a Prontopup." In fact, he's a life-long vegan.
Garrett's move to LA was just what he needed for inspiration—it conjured those memories of his childhood. "[LA] brought me right back to those days when I was a kid making tree forts in my backyard," he remembers. "It brought out my inner child, but in a very enlightening and meditative way. My kitchen was outside. All I heard at night were crickets and coyotes. And I was writing a lot of music."
His current set up, a tree house in the backyard of a "hippie family's" home, began as an Air BnB—and then it turned into his permanent residence. "I had initially came with my guitar and a small suitcase. I didn't plan to live here, but it's been a very cleansing experience and I really connected with my land-lady. She's awesome, she gave me this jacket recently and it's become one of my signature pieces." 
Since moving to LA, Børns has completed a new EP titled Candy, with album cover art to boot. When asked about the name of the album, Garrett asserts, "It's sort of a sugary, pop EP that encompasses my work. Candy is the first lyric on the album. It's all really come full-circle."
Candy is available now iTunes, Google Play, and Amazon.