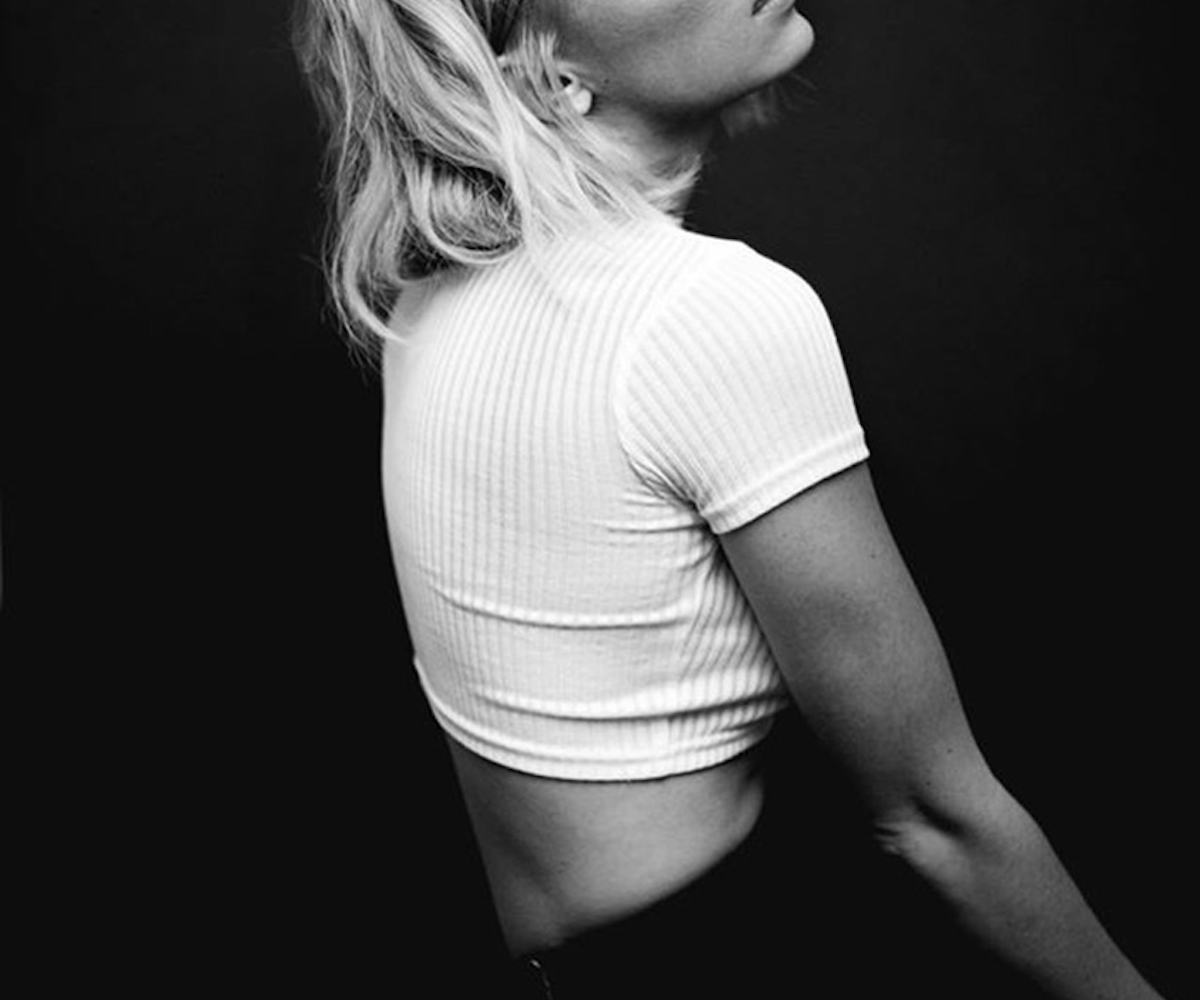 photo by chuck willis
band crush: chelsea lankes
your new favorite pop songs for driving around at night + an exclusive track premeire!
We all have our go-to Spotify playlist for driving around at night. We've carefully chosen each song to complement the shadows of trees whirring by, the lines on the road guiding your way, and a moon that feels more like the much-needed disco ball to your karaoke caravan. These tracks have power, emotion, a really good beat, and lyrics that you can't help but scream at the top of your lungs--whether it's your way of getting over someone, how you get pumped on the way to a party, or just because.
One track you may have been missing on your mix, though, is "Secret" by Chelsea Lankes--and that's because you haven't heard it yet.
We've got the exclusive premiere of the second single from the LA-based indie pop girl below and had the chance to chat with the musician about her favorite vintage stores, her dream concert venue, and remaking the soundtrack to The Graduate.
How did you first get into music?
I got into music because of my mom. She put me in piano lessons as a kid and then I learned how to play guitar. Music was always in our house and I was constantly singing whether someone wanted to hear it or not! I don't think there is a day in my entire life that I've gone without music in some way.
When you listen to your own tracks, where do you imagine people playing them?
The songs I have released and the ones yet to be released have a very strong feminine voice. That being said, I write about relationships and the human condition in general so anyone can relate. I would imagine anyone listening would play them in their car while driving at night. I think that's the best place to really enjoy music.
Your hair is amazing! Do you have any summer hair tips?
Always use a leave-in conditioner/treatment (I use Rahua). Most days I let it air dry and just use coconut oil as my hair product.
You've lived in both Austin and Nashville, where are some of your favorite places to go there?
Austin, I love it for its vintage shopping, BBQ, and Tex Mex. I'd say go anywhere on South Congress for shopping and Stubb's for BBQ. Nashville has so many charms. The perfect day spent there would include Frothy Monkey for breakfast, Crema for coffee, hiking at Radnor Lake, shopping at Imogene and Willie, dinner at The Pharmacy, and drinks/dancing at any bar in East Nashville (The 5 Spot, 3 Crow Bar, or Bar 308).
If you could redo the soundtrack to any movie, what would it be?
First of all, if I were to redo a soundtrack I would definitely team up with Karen O. because any film she has have been a part of, I have adored. I think it would be cool to put a fresh spin on a classic movie like The Graduate or Breakfast at Tiffany's.
We love your style! Where do you like to shop?
I can't get enough of Reformation--every piece they design is perfect. Also, For Love and Lemons is a fantastic brand. I usually go to Wasteland here in LA--it's thrifty so I can find some really cool one-of-a-kind pieces. And American Apparel is always a great go-to.
Stream Chelsea's new track "Secret" below, and get more of the awesome artist right here!