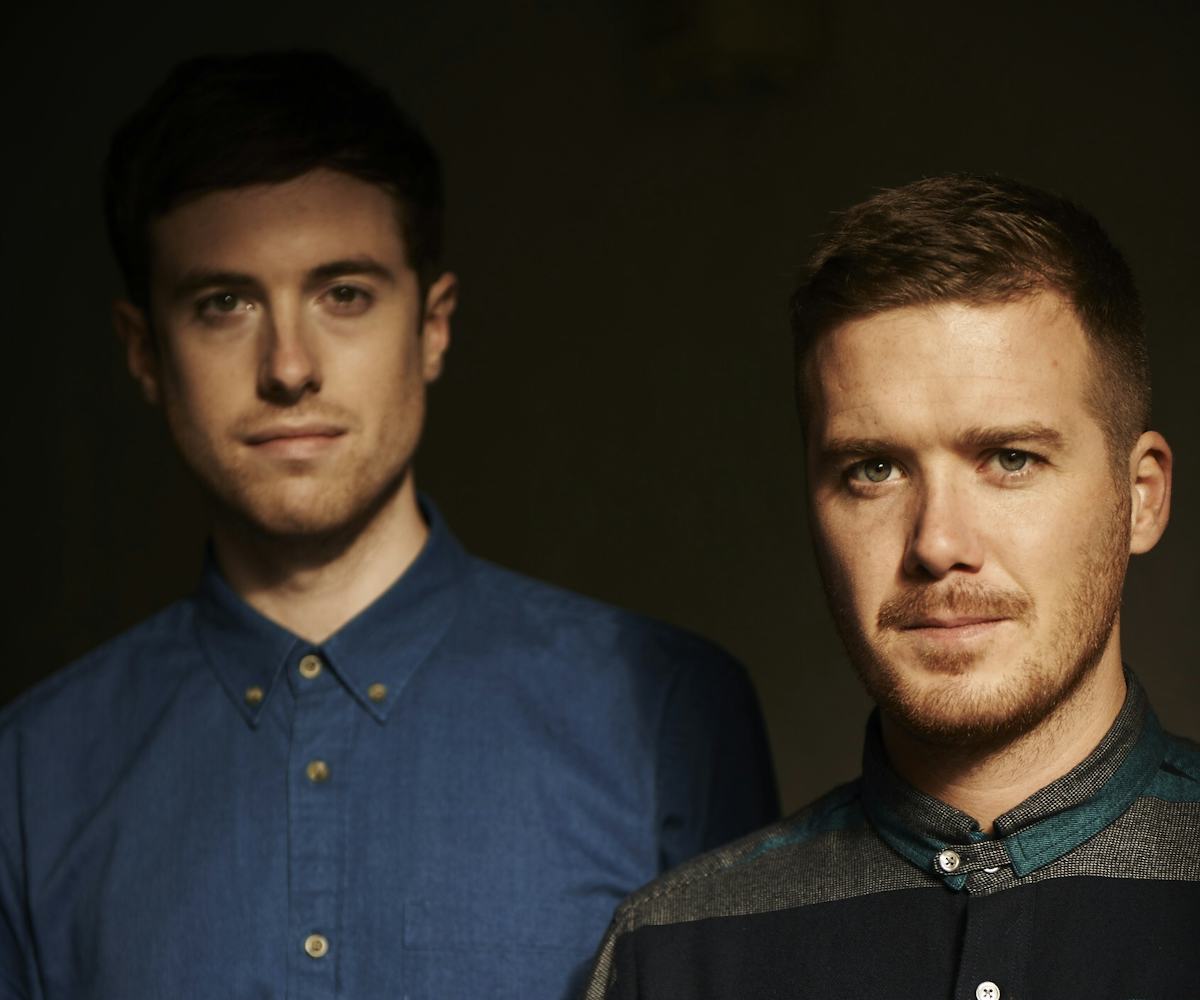 band crush: gorgon city
catching up with the UK house producers
The last year has been a whirlwind for UK house producers 
. After releasing their second album
Sirens
, they're hot off a successful run at SXSW and Ultra Miami. We sat down with Matt "RackNRuin" Robson-Scott, one half of the power duo, to find out which artists are on his radar, his unique pre-show rituals, and 
Gorgon
City
's plans for the rest of the year. 
How did you guys get your start in music? 
We both grew up in and around London and started getting into music when we were about 13 and 14. We were very into underground UK dance music, like house, garage, jungle, and drum and bass. We started producing and DJing and everything just went from there. 
How and when did you and Kye decide to make music together?
We got together three years ago. We met at a gig because we had the same DJ agent for our solo projects. We made a tune together just for fun, and it all kind of spiraled from there. 
How did Gorgon City—as a concept and as a name—come to fruition? 
We never really planned to be called 
Gorgon
City,
but it all kind of happened while we were making the music. We wrote a track called "Real" with Yasmin and it kind of changed the way we produced music as we started working with a lot more vocalists. We started writing songs rather than just instrumental dance tracks. We did more of that and then we had this whole body of work that could be an album, so we just decided to go for it. It happened kind of by mistake because we had just been making music and having fun in the studio. At first, 
Gorgon
City
was just a bit of a random name that we thought was different and unique, but then it kind of took its own identity once we signed a record deal, began developing projects, and thinking about the aesthetics, artwork, and live shows. 
Who are some of your favorite emerging artists right now? 
Odesza! They played right after us at The Spotify House at SXSW. They were really cool. It seems like they're doing their own thing and have their own sound, which is always good. We are really into unique sounding dance music and original vibes. Right now we are massive fans of Green Velvet, a big underground artist who is doing some amazing stuff. Snakehips are also doing some cool stuff right now. Years & Years are killing it at the moment. We actually did a track with them a while back before they blew up. Hopefully they'll be as massive in America as they are in the UK right now. 
Who would you love to collaborate with? 
We would love to work with George Ezra. He is a singer/songwriter who is massive in the UK. His album has been in the top 10 for the whole year. For some reason he is not that big in America yet. He has a really unique voice and he has never done dance music before. We're always looking for artists who haven't done dance tracks before to work with us because it always sounds really unique and different. We would also love to do a track with the Weeknd—that would be sick.
What are your pre-show rituals?
When we're playing live with the band we do a shot of vodka together before we go on. Our singer James always instigates that. We also jump up and down and shout 
Gorgon
City
a few times. So, shot of vodka, jump up and down, maybe do some press ups, and then we're ready to go on stage.
What's your favorite city to play?
That's really difficult. We always have an amazing time playing in Los Angeles. We did our live show at Fonda Theater and we previously did a DJ set at the El Rey Theater, and both of those shows are two of our favorite we've ever played. 
What do you have coming up for the rest of the year? 
We have been touring for the last six months and, with all the festivals, we will be touring until pretty much the end of September. We're getting back into the studio soon to start the second album. When we're in LA for Coachella, we're going to spend the two weeks working with American artists in the studio. That will be the beginning of album number two! We're looking forward to getting that done and, hopefully, it will be finished by the end of the year. We're only just at the end of our first album, but we can't wait to do more. We also have a remix album that comes out this week. It's a compilation of all the remixes from
Sirens
and has some really cool underground artists on there.