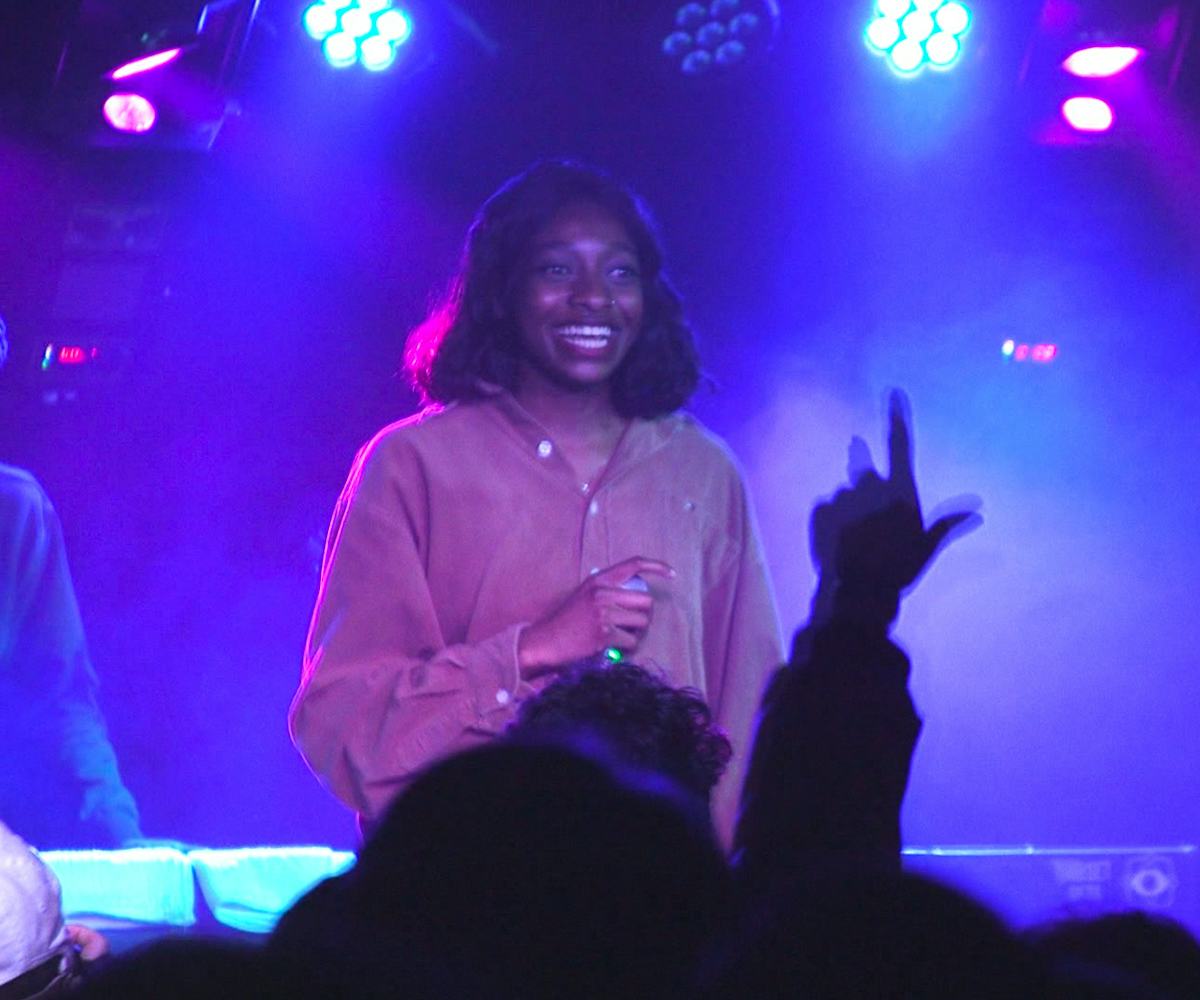 Let Little Simz Take You Down The Rabbit Hole
It's nearly impossible not to fall for North Londoner Simbi Ajikawo, better known as Little Simz. The rapper-singer keeps it real, drawing from her own life for material and letting the honesty of it all pour out onstage. Before she took over iconic NYC venue Webster Hall on her U.S. headlining tour, she gave NYLON an exclusive look into creating her own wonderland.
Little Simz's sophomore record is an entirely unique venture, exploring uncharted territory and blending genres with ease. She describes wanting to create an album that was more than just an aural experience. 
"I wanted this record to feel really visual. As opposed to just being good sonically," Ajikawo says. "Like when you listen to it, you can imagine yourself being in a wonderland." 
On stage and on the tracks, Little Simz takes listeners down the rabbit hole right alongside her as she mirrors her own perspective to Alice's. Hear it all for yourself in the video above.