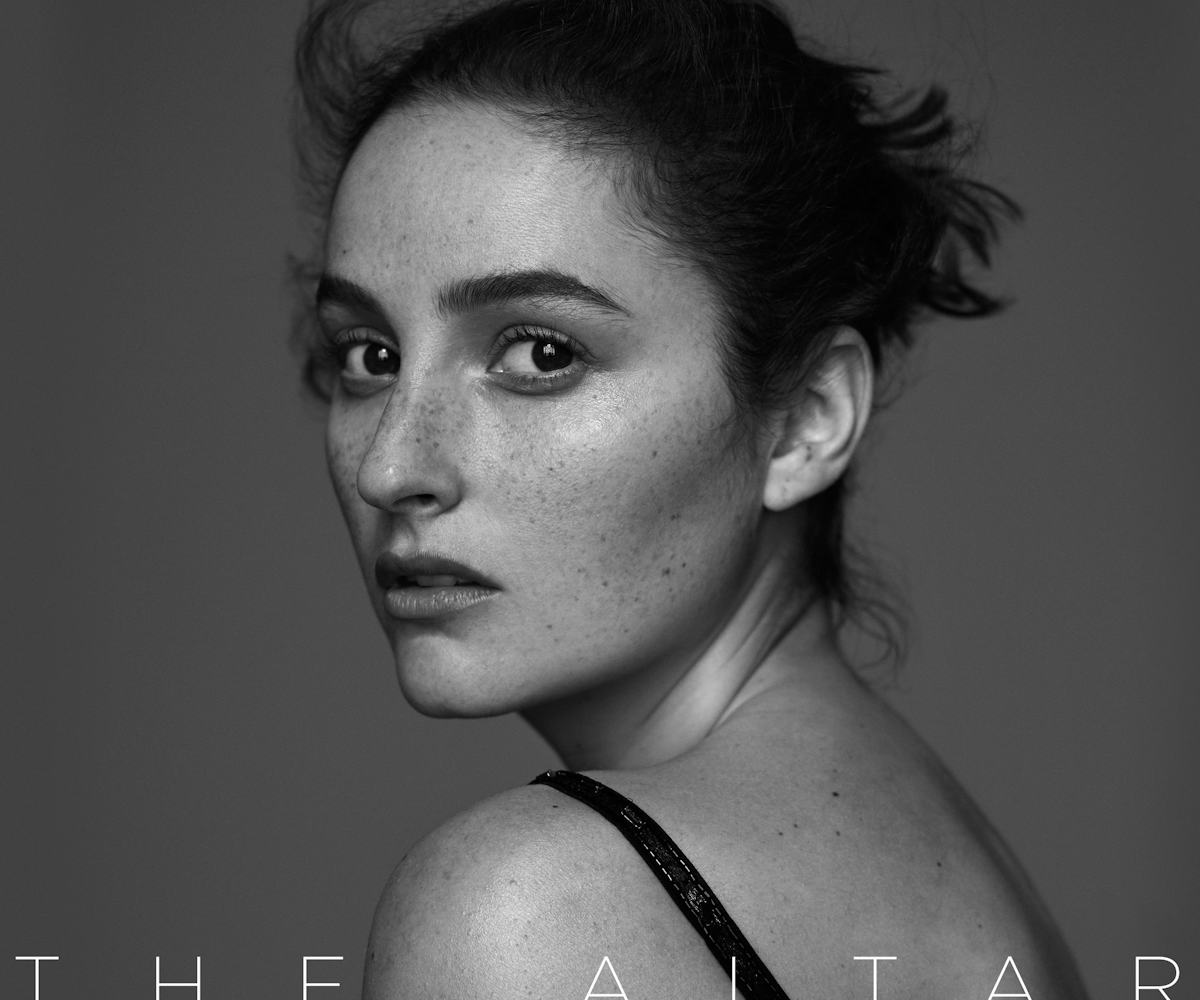 Photo courtesy of BANKS
Bow Down To Banks At 'The Altar'
We've been obsessed with Banks since she first emerged from the depths of the internet three years ago. Her rise to fame was a classic, meteoric story, something that happens to the rare one in a million. In 2014, she shared her debut full-length, Goddess, with the world, and much like her devoted fans, we too have been sitting on our hands and holding our breath in anticipation of her sophomore album, The Altar.
Well, the big day has finally arrived: The Altar is here. It was undoubtedly worth the wait as Banks showcases layers of vulnerability interwoven into her strength and paints a portrait of a dynamic woman subject to everyday changes in emotion and headspace. 
Decidedly not a concept album, The Altar portrays the emotional waxes and wanes we all experience as people. That said, Banks is not trying to force an identity or sound that isn't inherently present in the music. The songs can exist on their own, as singular moments in time, and together, as an opus for the human experience.
To celebrate the official release of The Altar, we've brought you a little present: a track-by-track breakdown of the entire album from the woman of the hour herself. Read it below, and check out our profile on Banks from the October 2016 issue, on newsstands now.
"Fuck With Myself"
I was in the studio and being hard on myself, on my music, and my producer and friend, Tim Anderson, read something I had said back to me: "I fuck with myself more than anybody else," and it's true. I can be my own enemy, my own best friend and biggest advocate, and get down with myself better than anybody else; or I tear myself down.
"Gemini Feed"
Keep in mind I'm a romantic, and I was in a relationship that was as sweet as it was toxic. I am thankful for it but, like in my video, the light and dark don't always balance out and then you gotta go.
"Trainwreck"
I wrote the verse lyrics when I was 14 and have been looking for a home for them since then.
"Mind Games"
Layers.
"Lovesick"
My skin was tingling when I wrote this song.
"This is Not About Us"
I was feeling powerful when I made this and wanted to revel in that but kept feeling like people wanted to invade that, make it contrary to them, and I made this song when I felt that pushback...
"Weaker Girl"
Outgrowing something, someone, someplace that's too small for you.
"Mother Earth"
I became an aunt last year and felt so protective of my niece. I made this song for the women in my life who all struggle because the world's expectations and gaze can be cruel, and I don't want that for Georgia. I want her to be free and strong and love and be loved without limits because she's female.
"Judas"
Judas is badass. It's about deception and trust.
"Haunt"
This song is a reaction to feeling like I was being haunted by someone I loved very much. Suddenly, I felt he was everywhere...
"Poltergeist"
I wanted this to sound like I was having an exorcism.
"To the Hilt"
I got sick for two weeks after I made this. My body reacted so strongly to getting it out. I am really proud of it.