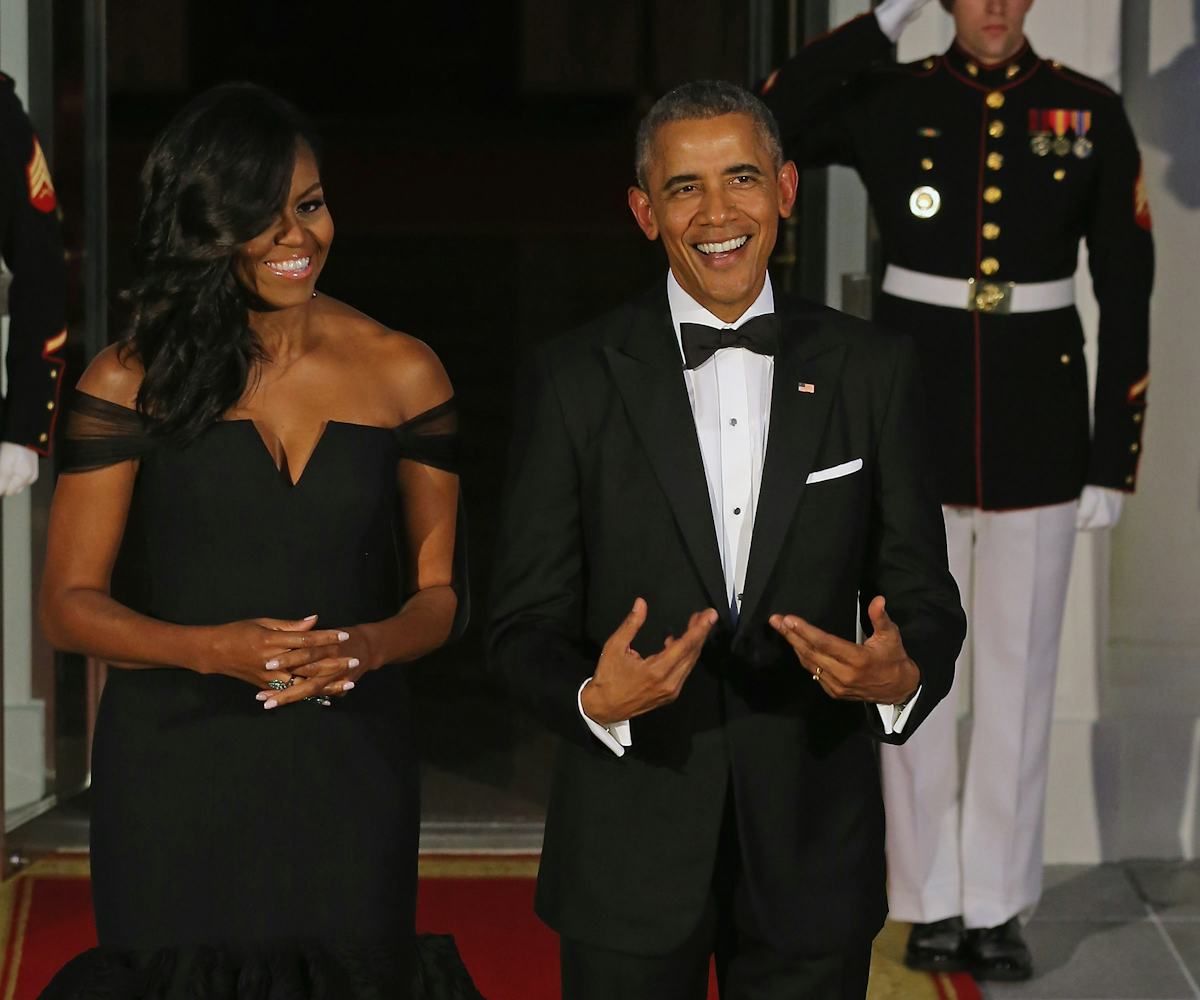 Photo by Chip Somodevilla/Getty Images
The Obamas Inked A Pretty Sweet Book Deal
Adjusting to a new presidential administration is hard, and the process is not made easier when you feel like the world around you is imploding every second. Meanwhile, Barack and Michelle Obama took a much-needed vacation to escape the madness and now that they're back to grace us with their presence, they're glowing brighter than ever before. Soon, we'll all be able to fill the void that they left in our hearts with their words, though.
Penguin Random House announced that they will be publishing two books from the 44th family to serve in the Oval Office—one written by former president and the other by the former first lady. The CEO of Penguin released the following statement about the deal:
We are absolutely thrilled to continue our publishing partnership with President and Mrs. Obama. With their words and their leadership, they changed the world, and every day, with the books we publish at Penguin Random House, we strive to do the same. Now, we are very much looking forward to working together with President and Mrs. Obama to make each of their books global publishing events of unprecedented scope and significance.
Official details about the books have not been disclosed at this time, but it is reportedly worth $60 million. Penguin has also pledged to donate one million books in the Obama family's name to First Book, a nonprofit organization that provides education essentials children in need. Barack and Michelle will reportedly donate a "significant portion" of the proceeds from the books to various charities, including the Obama Foundation.
Needless to say that we'll be reserving the top two spots on our list for this literature. Congratulations to Barack and Michelle!