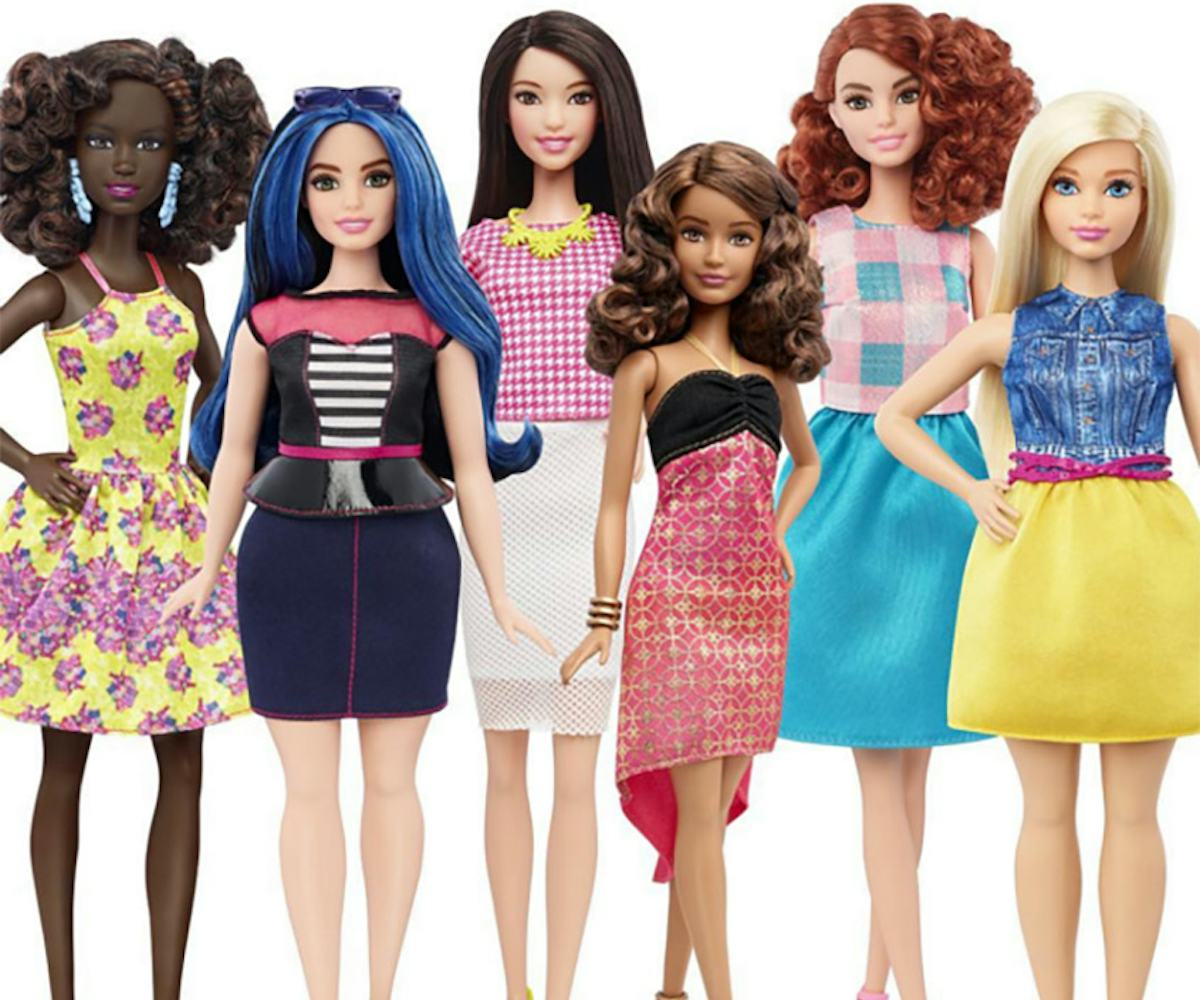 Photo courtesy of @barbie on Instagram.
Barbie Gets A New Body
Barbie now comes in curvy, petite, and tall.
After 57 years, the Barbie doll has finally evolved to reflect real body types—petite, tall and curvy—along with a slew of body type specific clothes and accessories for each.
After introducing new skin tones and hair types last year, the new Barbie Fashionistas collection now includes four body types, seven skin tones and 18 different eye colors, hoping to reflect the diversity of the children playing with the dolls. However, the most groundbreaking of this "evolution" would be the curvy model, with meat on her thighs, hips and calves—a body type that was far from being reflected in her original, impossibly proportioned design. 
Barbie was first introduced in 1959 and has caused controversy ever since. Although Barbie may be marketed as a "career woman," with dolls such as president, vice president, and game developer, her figure has always overpowered this idea. Her original body, based off of a German prostitute gag gift (seriously), sets incredibly unrealistic standards of what a woman's body should look like, which greatly affects the young girls exposed to her. A study published in 2006 proved this, finding that girls exposed to Barbie at a young age expressed greater concern with being thin than girls exposed to other dolls.
Mattel hopes to reflect a broader view of beauty (and turn around plummeting sales) with the new body types.