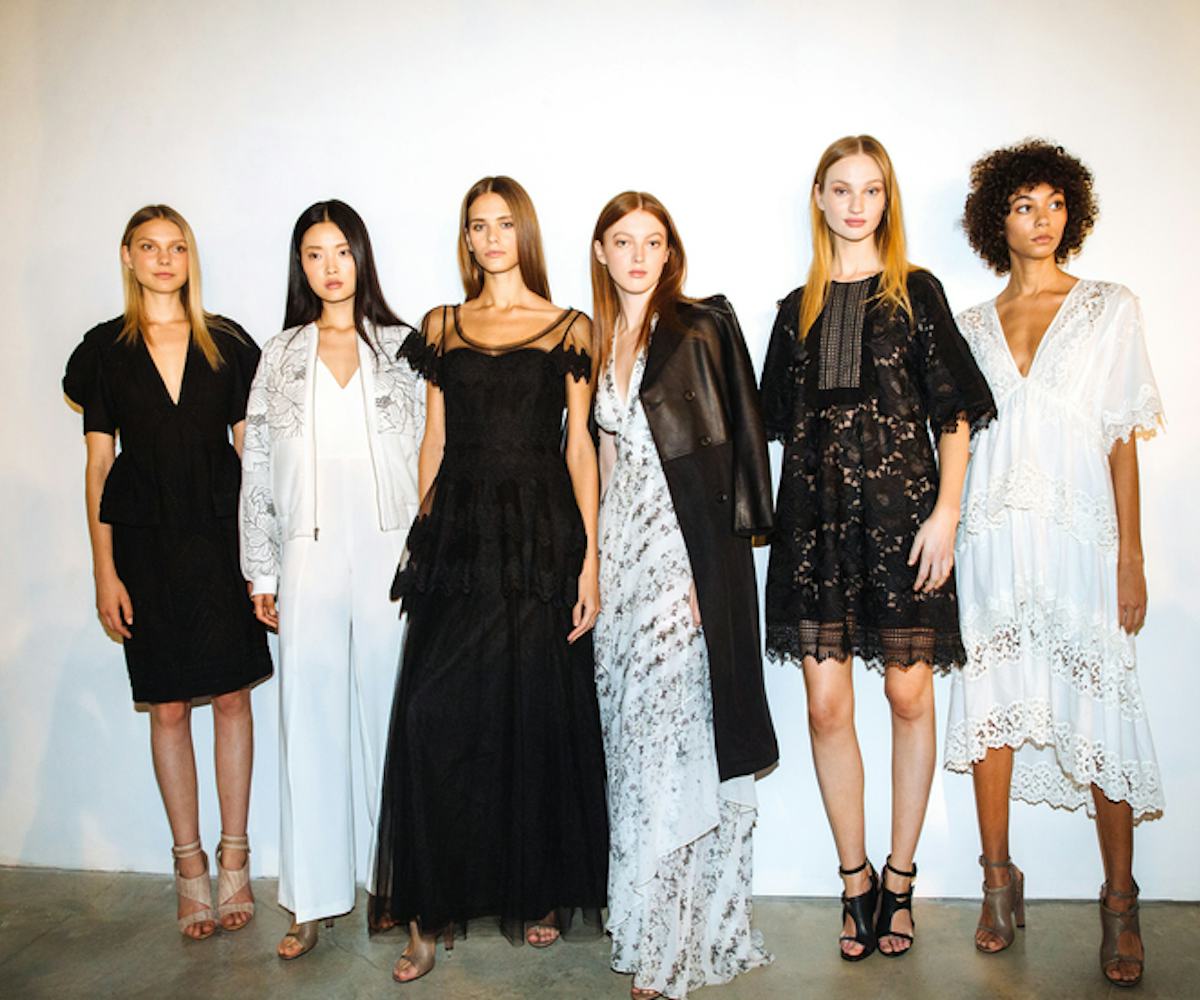 Photo courtesy of BCBG
BCBG Is Back Under New Ownership
The Azria family is no longer behind it
Our hearts were broken back in January when it was announced that BCBG would be closing its physical doors and moving things online. While it was stated that the brand would exist in the e-commerce space (with a few of the biggest stores remaining open), it was still upsetting to see yet another teenage mall favorite bite the dust and join others such as Bebe, Wet Seal, and more on brick-and-mortar store closures—if not shuttering entirely.
While the brand intended to stay afloat, it ended up filing for Chapter 11 Bankruptcy just months after this announcement, revealing that over 100 employees had been laid off. This meant that some heavy internal restructuring had to take place in order to keep the brand from sinking entirely.
And that's exactly what happened. According to Racked, an acquisition helped save the company back in June. The brand was bought out by Marquee Brands (owners of Ben Sherman), which spent millions on the brand's operations and intellectual property, and plans to keep the brand alive online and in its few remaining retail stores.
Of course, this all means that Max Azria, who founded the company in 1989, and his family, including wife Lubov who served as the chief creative officer until being fired in March, had been pushed out. Without the Azrias at the helm, it was pretty unclear what would become of the brand. Would it still look like the BCBG we knew and loved? Would it be taking on a different aesthetic to stay relevant?
However, last week, the brand's Spring/Summer 2018 presentation took place during NYFW, and we found that the familiar array of trendy and feminine wares—from gala gowns to everyday separates—were there. In fact, things felt fresh.
The brand's creative director, Bernd Kroeber, expressed his excitement to Racked over this new chapter of BCBG. "The number one thing is we survived, and the great thing is, there's money! We are still a big powerhouse, and now we have money to do marketing and reposition [ourselves] on the market again. We can breathe. This is the best gift ever," he said.