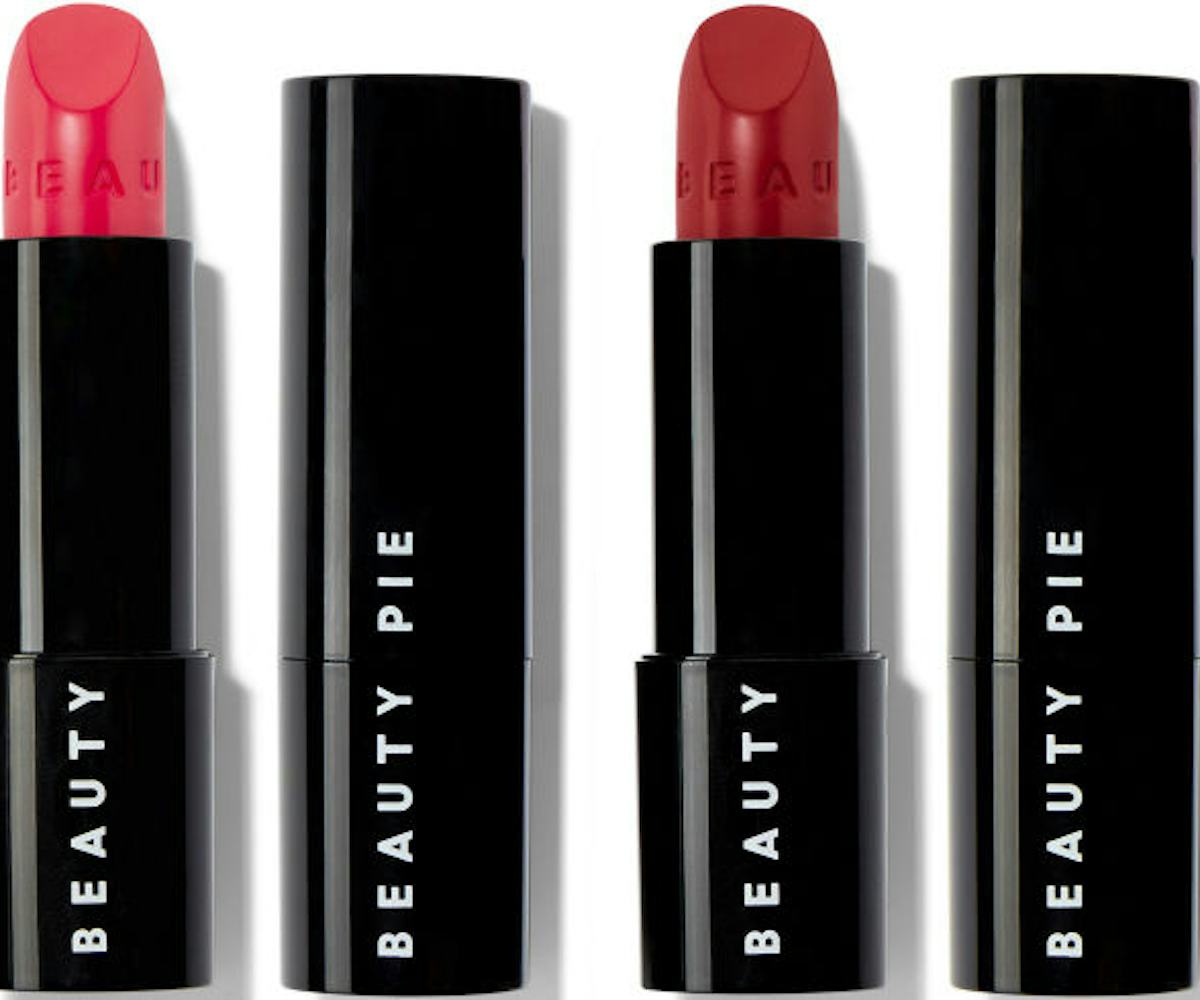 Photo via Beauty Pie
This Brand Is Bringing You Designer-Quality Cosmetics Without The Price Tag
Beauty Pie is the Everlane of cosmetics
When we're scanning the shelves of a cosmetics store, we don't realize the behind-the-scenes of how and where those products are manufactured. It turns out that many cosmetics brands use the same labs and manufacturers, meaning a lot of the products are essentially quite similar—what dictates the process is mostly the designer label and the middle man.
It's a rather annoying fact, but luckily for us, Marcia Kilgore, the great mind behind beauty brands like Bliss and Soap & Glory, is hoping to tackle the issue with her new beauty company Beauty Pie, which looks to offer the same designer-quality products without the price markup.
Much like the business model of Everlane, Kilgore will price the products at the cost it takes to actually manufacture them. For example, a lipstick from Beauty Pie would set you back only $2.39, which is the actual manufacturing price. Compared to the normal $19-25 range at which most designer lipsticks are sold, Beauty Pie's prices are a steal.
You may be wondering how Beauty Pie will make profit, but Kilgore's got that figured out too. Inspired by the Netflix subscription service model, she is creating a similar subscription package for the brand, where with a monthly $10 subscription, you can buy the products at the manufacturing cost. Without the subscription, you would purchase the items at retail price.
Currently Beauty Pie offers 170 products, including eyeliners and foundations, but is expecting to add more products in 2017, including skincare.