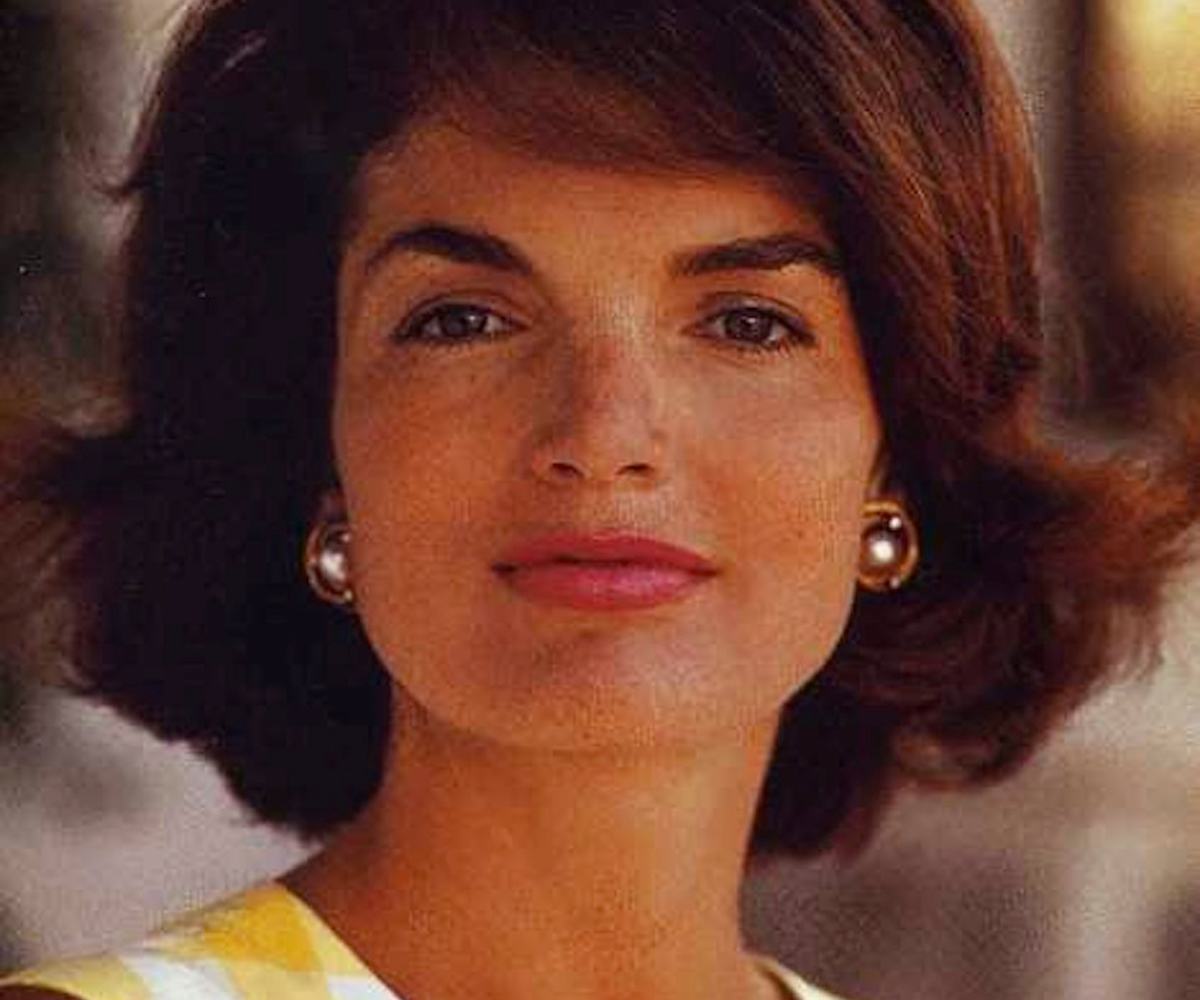 beauty queen: jackie kennedy
first-lady, first-rate beauty.
by nylon; product research by sophia jennings
Jacqueline Kennedy Onassis, better known as Jackie O, is the only First Lady whose name alone became a style descriptor -- legions of fashion designers continue to be inspired by her impeccable, and unparalleled, sense of elegance, and she has been referenced by everyone from Marilyn Manson to Tori Amos, Parker Posey to the Simpsons.
Her elevated taste level was not surprising, considering she was groomed for a certain lifestyle, having been raised in the upper echelons of New York society. Had she not become First Lady, Jackie would have likely been a fixture on the New York society pages alongside her other horseback-riding Chapin schoolmates.
It was her class and intelligence that attracted the famously roving eye of the then Massachusetts senator John F. Kennedy and within 10 years the devastatingly attractive couple would marry, have kids, and move into the White House. And while she instantly earned the public's favor because of her social graces, Jackie became even more revered after her husband's tragic death. It was she who would, a week after his assassination, conjure up the now-infamous Camelot reference in a LIfe magazine saying, "Now he is a legend when he would have preferred to be a man."
The public would, in the many years following the presidency, never lose interest in Jackie. She is an American icon because, as the London Evening Standard once reported, "she has given the American people one thing they have always lacked: majesty." 
Jackie, whose majesty of the French language famously impressed Charles de Gaulle, would be able to pronounce the name of this elegant powder sans problem.
CHANEL ROUGE ALLURE INTENSE LONG-WEAR LIP COLOUR IN SEDUISANTE
This rich shade would have matched her iconic Chanel pillbox hat perfectly.
BOBBI BROWN HYDRATING NIGHT CREAM
Jackie, always in the know about the latest styles, would have certainly been on the short list for this instant cult-favorite cream.
LANCOME HYPNOSE DRAMA WATERPROOF
Her warm, wide-set hazel eyes were instantly recognizable.
TRESEMME KERATIN INFUSING CONDITIONER
Her hair might have been the only thing that needed style to be infused in it.
JIL SANDER NO. 4 PERFUME
Jil Sander No. 4 was the former first lady's last perfume, a subtle, more mature fragrance from the German minimalist designer.
http://www.amazon.com/Jil-Sander-Perfume-Women-Parfum/dp/B0001G7AVK