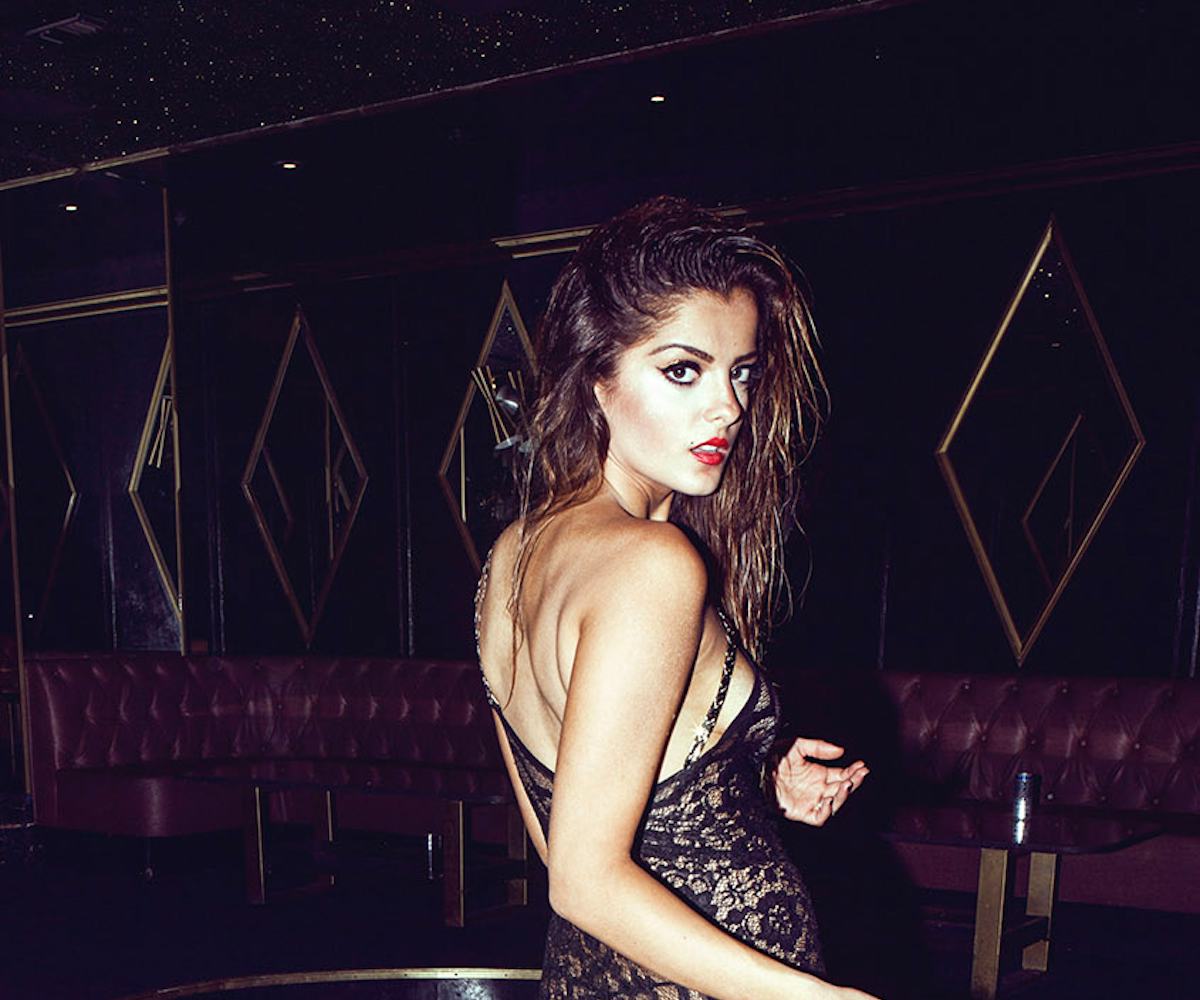 photo by Nikko Lamere / styled by Shaina Feldman
song premiere: bebe rexha
listen to her first single "i can't stop drinking about you"!
If you've been listening to the radio or partying at night, you've probably heard Bebe Rexha's music without even knowing it. The 24-year-old singer/songwriter wrote Eminem and Rihanna's hit "The Monster" (a song she originally composed as a single for herself) and wrote and is featured on Cash Cash's "Take Me Home." But while you can totally jam out listening to her other projects, we can guarantee that it's her solo work that you'll love most. 
We've got the exclusive premiere of Rexha's debut single, "I Can't Stop Drinking About You," off her upcoming release with Warner Bros. Records. The song highlights the singer's crazy-good voice and has a beat that's so dance-worthy, you'll probably have a hard time staying seated while listening to it. Rexha wrote the song after a breakup went bad; "I fell deep for this guy who told me that he was in love with me, but that he couldn't be with me because he was still in love with his ex. I poured my heart out, and he still chose her. It killed me! So this one night, I went to the bar to try and get him off my mind. He wouldn't stop calling my phone and texting me to apologize. I finally answered my phone, and told him to leave me alone 'cause I was too busy drinking about him." (Isn't the best revenge writing a killer single?!)
Take a listen to the hit below from the songstress, and find out some more about Rexha in our Q&A!
If you could collaborate with any artist, who would it be?
I'd love to collaborate with Coldplay. Their work is forward, inspiring, and magical.
What are your biggest musical influences?
A few of my musical influences are Coldplay, The Cranberries, Lauryn Hill, Ace Of Base, Queen, and Kanye West.
How do you want someone to react to your music?
When someone listens to my music, I just want them to feel that they are not alone in whatever they're going through. We're all in this thing called life together!
When you first heard the final cut of "The Monster" by Eminem and Rihanna, how did you feel?
The first time I heard the final cut of "The Monster" was on the radio. It felt very surreal.  It still kind of feels like a dream every time it plays on the radio. Someone pinch me please?
You've already had an amazing career--but if you had to guess where you'd be in five years it would be...
Honestly I'm trying to learn how to live in the now and take everything in as it comes my way. I think I'll be exactly where I'm suppose to be in five years; wherever destiny leads me. One thing is for sure, I'll always be performing, writing and dreaming colossal dreams.