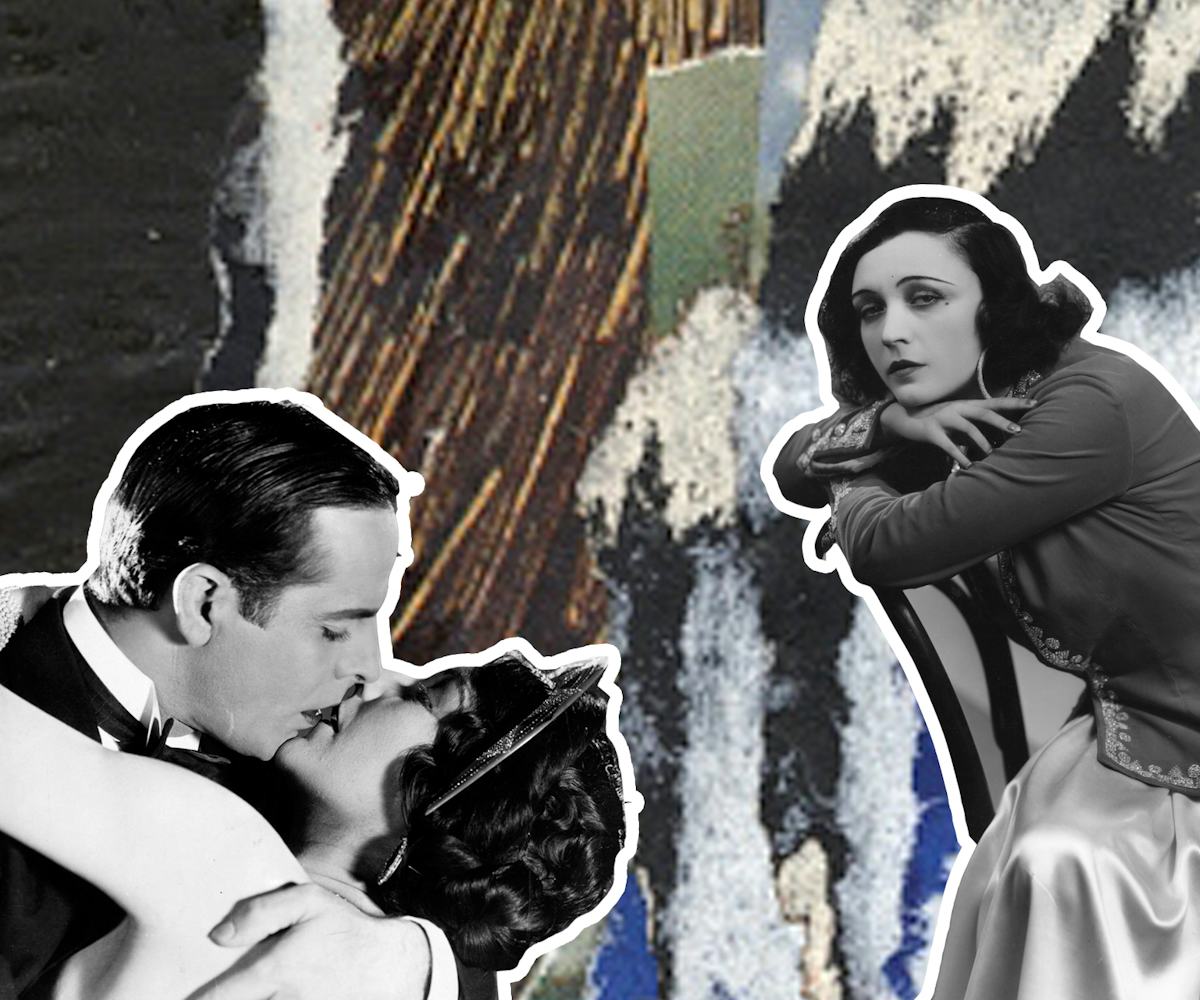 collage images via Getty Images
I Was The Other Woman, And It Sucked
from crippling guilt to heartbreak, my story of infidelity
It all started with an innocent Tinder meet up. I had been out drinking and dancing with friends on a Friday night, and had been toying with the idea of meeting up with a guy I had been texting off the app for a few days. I decided to tell him to meet us at the next bar.
It had been about ten months since my long-term boyfriend and I had broken up, and about eight since I found out that he slept with one of my closest friends. The remaining months leading up to this point were filled with plenty of disappointing first dates, sprinkled with a couple of foggy one-night stands. It wasn't until I met him that I finally felt whole again.
It was just a few weeks into our whirlwind romance that he told me he had a very serious long-term girlfriend who split her time between New York and Paris. I was furious and wanted nothing to do with him after that (or so I thought.) So maybe they weren't married, but growing up witnessing firsthand the turmoil and aftermath of an affair, I vowed I would never be the "other woman." Especially after the recent betrayal in my last relationship.
Yet somehow, he managed to reel me back in, and I continued to see him for months to come. 
Guilt would wash over me in waves, and I would flip-flop back-and-forth from being overjoyed to feeling awful. There were moments that I felt like I was the most malevolent person in the world—evil, deceitful, and a sad excuse for an empowered woman. And then other times, I pushed the idea of her out of my mind completely and convinced myself that he was my own—looking the other way when her name would pop up on his phone. I felt nothing but happiness and completeness.
No matter how much of a "f**kboy" this guy actually was, he treated me like a queen compared to any of my past significant relationships. It stung when I thought about the fact that I was technically "second best," but he was just so good to me, I was hooked. My heart was certainly doing all the thinking, with my brain following far behind.
I can't tell you how many times he told me, "I have to leave her, I just have to leave her. I can't put you in this situation anymore," every time I would sneak out of his loft so that his roommates wouldn't see me. Although it didn't seem hopeful, the idea that I possibly meant so much to him, that he was planning to leave this woman for me, kept me waiting around longer. 
Then he did leave her—temporarily, at least. 
However, it wasn't until it was finally over between them that all of what he had been doing caught up with him. He wanted to see me less and less, kept explaining to me that he was "just so confused" and needed time, eventually deciding that he just wanted to be friends. Saying we were just friends didn't actually change our relationship at all, of course, which made it all the more complicated.
It wasn't until he went home to France for a few weeks that I realized how foolish I was being. It only took a week for his messages to me to fade out, and the presence of his now-ex popping up more and more over his social media accounts.
I found myself, on top of my anger with him, jealous of her—jealous for being with him now and jealous of her for sharing a past with him. Does she know about me? Nope. Is he ever going to tell her? Probably not. I suddenly felt like a monster—I'm the one that had been knowingly wronging this innocent woman, after all. I knew I had to walk away from this situation for good. When he got back to New York and tried to reach out to me, I ended whatever was left of "us" and never looked back.
I won't call myself a victim here—because I certainly knew what I was getting myself into—but I was heartbroken (though I believe it was well deserved.) Something I couldn't admit to myself until it was all finally over was that I was falling in love with him. What I had felt was beyond real, despite how short-lived (and f**cked up) this relationship was.
Aside from the aftermath of getting my heart broken, I also had to deal with the aftermath of being the person I swore I would never be. I swore I would never allow myself to be the other woman, and yet I allowed my heart to get in the way and went against my own morals. I felt like sh*t, and I'm still in the process of letting go of the crippling guilt I feel whenever I think about the two of them, especially now that I have no reason to push the thought of her out of my head. At the same time, I do not have any regrets. Overall, this was one hell of a learning experience, and I can't blame myself for wanting to feel something I truly believed in. Still, I stand by the fact that cheating (no matter what side of you're on) really sucks, and I'll never allow myself to fall into a situation like this ever again.