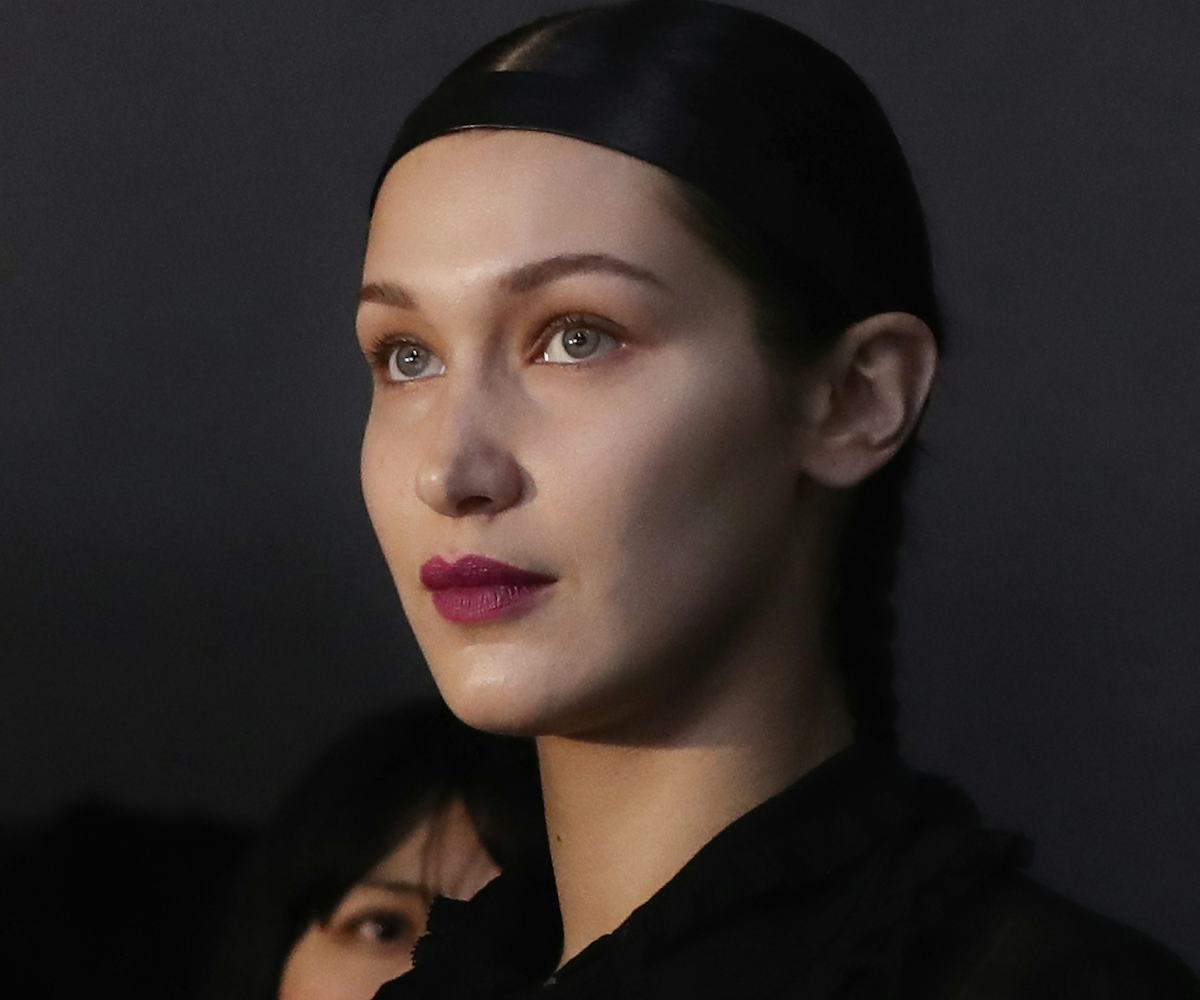 Photo by Vittorio Zunino Celotto / Getty Images
Bella Hadid Reflects On Trump's Muslim Ban And Her Dad
"I am proud to be a Muslim"
Supermodel Bella Hadid has slayed international runways and photo shoots for years now, and she's more recently been increasingly politically active, too. Now, in a new interview in the summer issue of Porter, Hadid is opening up about her spirituality and how it influences her reactions to the news. The interview marks the first time Hadid has specifically discussed her Muslim heritage and beliefs.
"My dad was a refugee when he first came to America, so it's actually very close to home for my sister and brother and me," she said of Donald Trump's failed travel ban. "He was always religious, and he always prayed with us... I am proud to be a Muslim."
According to Page Six, Hadid's father, Mohamed Hadid, was born is Israel and lived in Lebanon and Syria before coming to America at the age of 14. He currently works as a real estate mogul and is considered to be worth over $200 million. It should be noted that Syria is one of the targets of Trump's immigration laws.
Hadid has spoken briefly about her background and how it shaped her politics before. "I come from a really diverse background," she had said to Elle after participating in a demonstration against the ban, "I've had incredible experiences all over the world … and I've learned that we're all just people, and we all deserve respect and kindness. We shouldn't treat people as if they don't deserve kindness just because of their ethnicities. It's just not right. And that message—to be compassionate whenever possible—that's so important to me."
You can check out the full Porter interview when the summer issue becomes available in print or digital format this Friday.