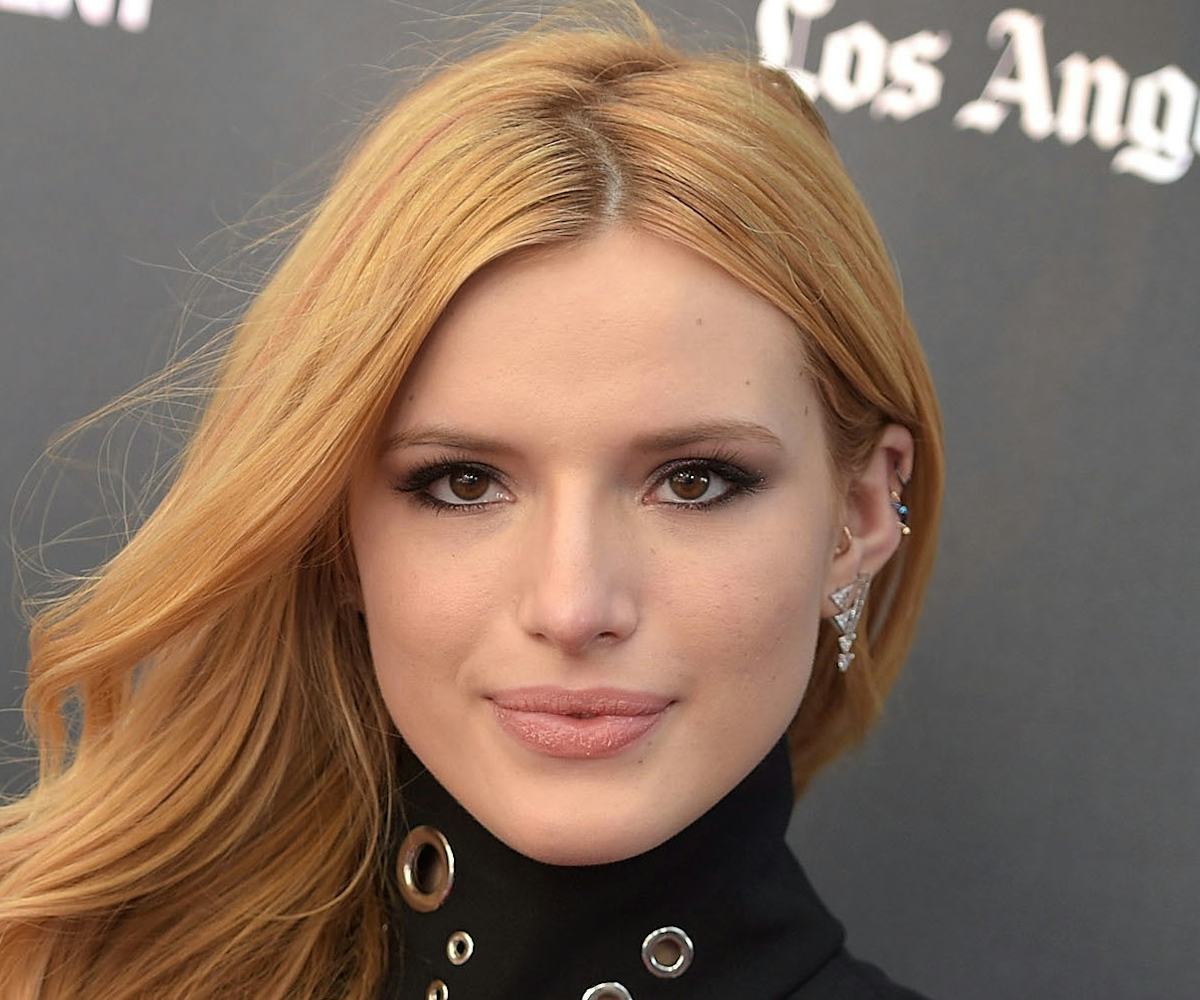 Photo by Jason Kempin/Getty Images
Bella Thorne Slams Internet Bullies Accusing Her Of Being On Drugs
Following a makeup-free selfie
Bella Thorne is not here for the bullies.
Last night, the former Disney actor hit back at Instagram commenters who accused her of being on drugs. Earlier in the day, Thorne posted a makeup-free photo of herself to announce that two new songs were on the way. However, things quickly took a left turn after people began leaving comments like, "The face u make just after u took a line of cocaine...." and, "Why do look like suck a junkie Bella that look don't suit you."
As a result, Thorne took to her Twitter to refute the speculation.
"You guys got me fucked what what," Thorne wrote with a screenshot of the Instagram photo in question. "cuz I don't wear makeup and I'm exhausted from working and I have acne, and you guys think I'm im [on] crack?"
"What the fuck is wrong w you guys," Thorne continued. "I don't like 2018 you guys just try and rip apart EVERY single thing you see. It's disgusting." She concluded by reminding people that she is "a real fucking human being just like yourself," which should really go without saying. 
Read her tweets below.