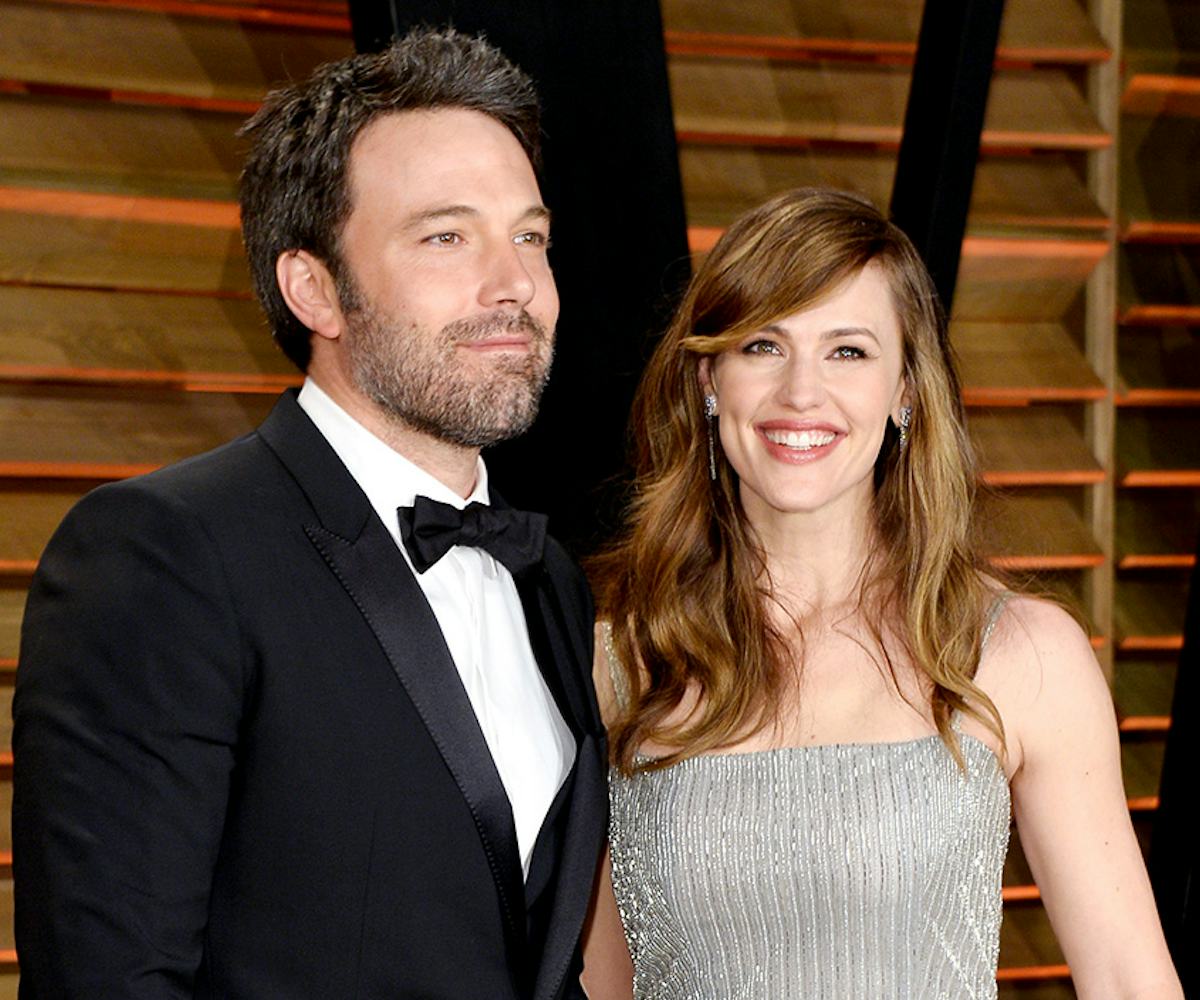 Photo by Pascal Le Segretain/Getty Images
ben affleck and jennifer garner have sad news
after 10 years of marriage
Whether it's the influence of being in the public eye, or plain incompatibility, celebrity couples seem to break up—and, yes, also make up—pretty quickly. And although Ben Affleck and Jennifer Garner are one of the couples that seemed to defy the odds, today, one day after their 10th wedding anniversary, the couple announced that they are filing for divorce.
"After much thought and careful consideration, we have made the difficult decision to divorce," they told People, in a joint statement. "We go forward with love and friendship for one another and a commitment to co-parenting our children whose privacy we ask to be respected during this difficult time. This will be our only comment on this private, family matter. Thank you for understanding." 
In the past, the couple, who have three children together (Violet, Serpahina, and Samuel, who are nine, six, and three, respectively), has been open about their marriage. Last year, Garner told InStyle that they entered a different phase of their relationship. "You can't expect to be courted all the time, and I don't want to court him right now—I don't have the energy!" she said. "But we're definitely in a very mindful place where we're making an effort to be together, do things at the same time, and be loving."
As People points out, Affleck also spoke about how Garner's support allowed him to pursue different projects, like directing and producing. "My wife was definitely around then," Affleck said in the January 2014 issue of Playboy. "Getting to know her, falling in love with her, and being connected with her gave me a foundation to reach out and say, 'Okay, I'm going to do Hollywoodland. I'm going to direct Gone Baby Gone. Those were the steps forward I needed to put positive stuff on the board." 
As Gawker so eloquently states, "Our condolences to the Afflecks and congratulations to People for getting that exclusive they so desperately wanted."
(via People)
Read Next: The 10 Saddest Celebrity Breakups