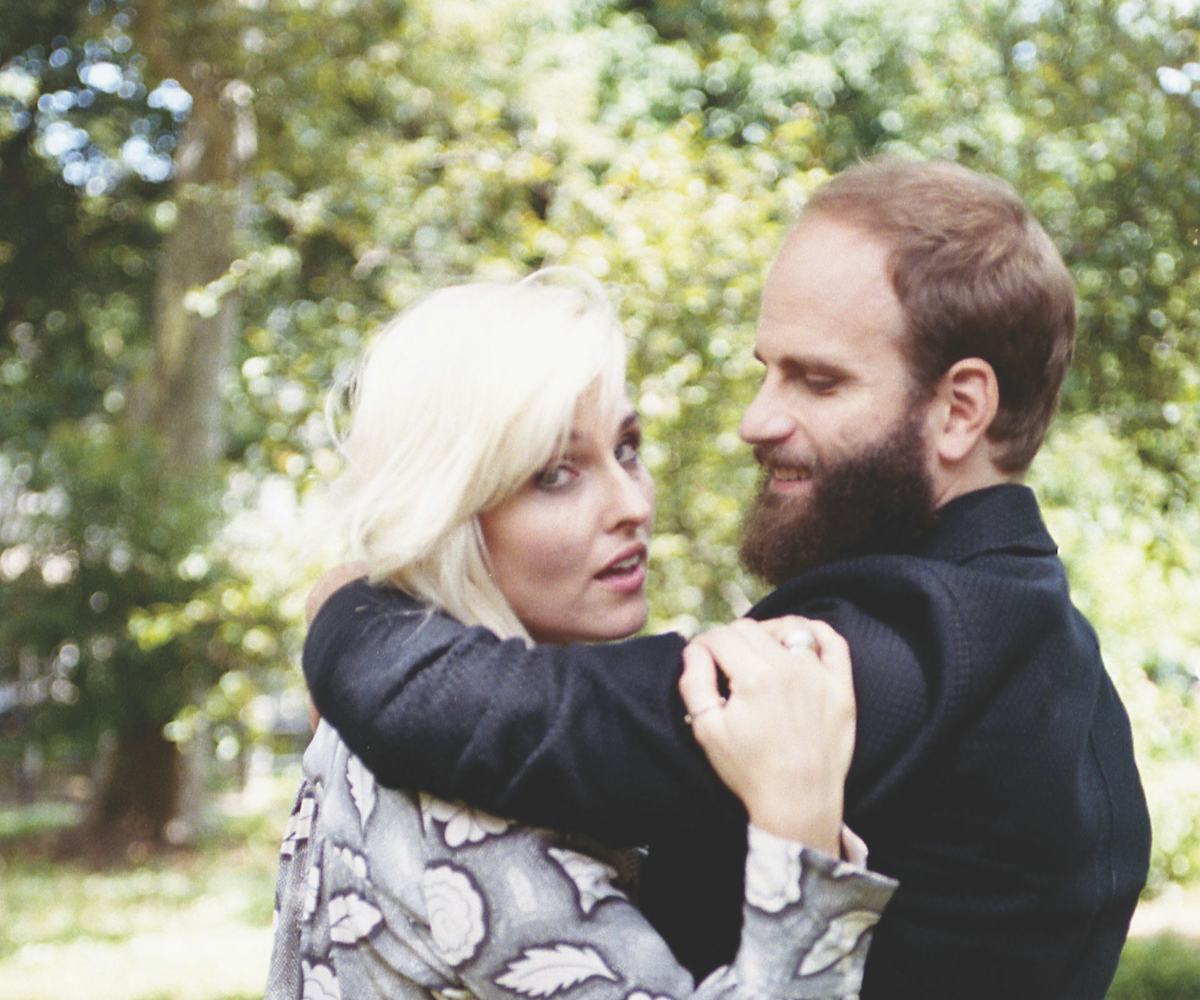 Photographed by Carla Tramullas. Styled by Heather Newberger.
Ben Sinclair And Katja Blichfeld On 'High Maintenance' Making Moves To HBO
The show premieres on September 16
The following feature appears in the September 2016 issue of NYLON.
Things have really changed for Ben Sinclair and Katja Blichfeld, the husband-and-wife creators of the web series High Maintenance. "I remember once being offended when our cast members wouldn't change in the van," Sinclair says. "'What, are you too good for the van? The van's great! Everyone can change in the van.' Then I realized shortly after that, it was probably a weird expectation."
Now that the show, which ran for 19 short episodes on Vimeo between 2012 and 2015, has been picked up for a six-episode run on HBO this fall, the production standards have gotten a lot higher. They now have—wait for it—pop-up dressing rooms. But Sinclair and Blichfeld say that they kept their crews as small as the unions would allow and still tried to make the episodes on the cheap. "Our goal is to be a drop in the bucket for HBO," Sinclair says, hoping that they can fly under the radar and not get canceled.
They probably have nothing to worry about. While the internet is littered with low-budget web series, High Maintenance is one of the few that have garnered widespread acclaim and notoriety for their creators, who in this case began the project so that Sinclair, an actor, would finally have a good role for himself and Blichfeld, a casting director, could employ some of the terrific, underused actors she knew. The format they settled on was tracking a weed dealer, called The Guy (played by Sinclair), whose profession allows him to intersect with scores of New Yorkers. They've included cancer patients, asshole party kids, shut-ins, asexual magicians, doomsday preppers, and a heterosexual cross-dresser.
"We wanted to write something that could change every week, and change the location, because where the hell were we going to shoot?" Blichfeld says of their methodology. "We would have to do a day here and a day there, so we're just going to change up the scenario every time we shoot."
Some people compare great television shows to novels, but Sinclair and Blichfeld's tiny masterpiece is more like the best collection of short stories you'll ever read. For the HBO series, Blichfeld and Sinclair tell 11 tales over the course of six episodes, featuring a gay man who wants to get sober, a Muslim college student, a frisky bunch of fiftysomethings, and one very unexpected protagonist.
Blichfeld and Sinclair say that HBO was incredibly hands-off and that they tried to keep the new series as true to the original as possible. As they did in the early days of the web series, the two still use friends' houses as their locations. Now they just use some of that cable TV money to actually pay them.    
On Blichfeld: Top and pants by Rachel Comey, shoes by Coclico, Blichfeld's own rings. On Sinclair: Jacket by Matiere, Shirt by Acne Studios, jeans by Mavi jeans. Hair: Rachel Hopkins. Makeup: Sarah Graalman using Make Up For Ever.