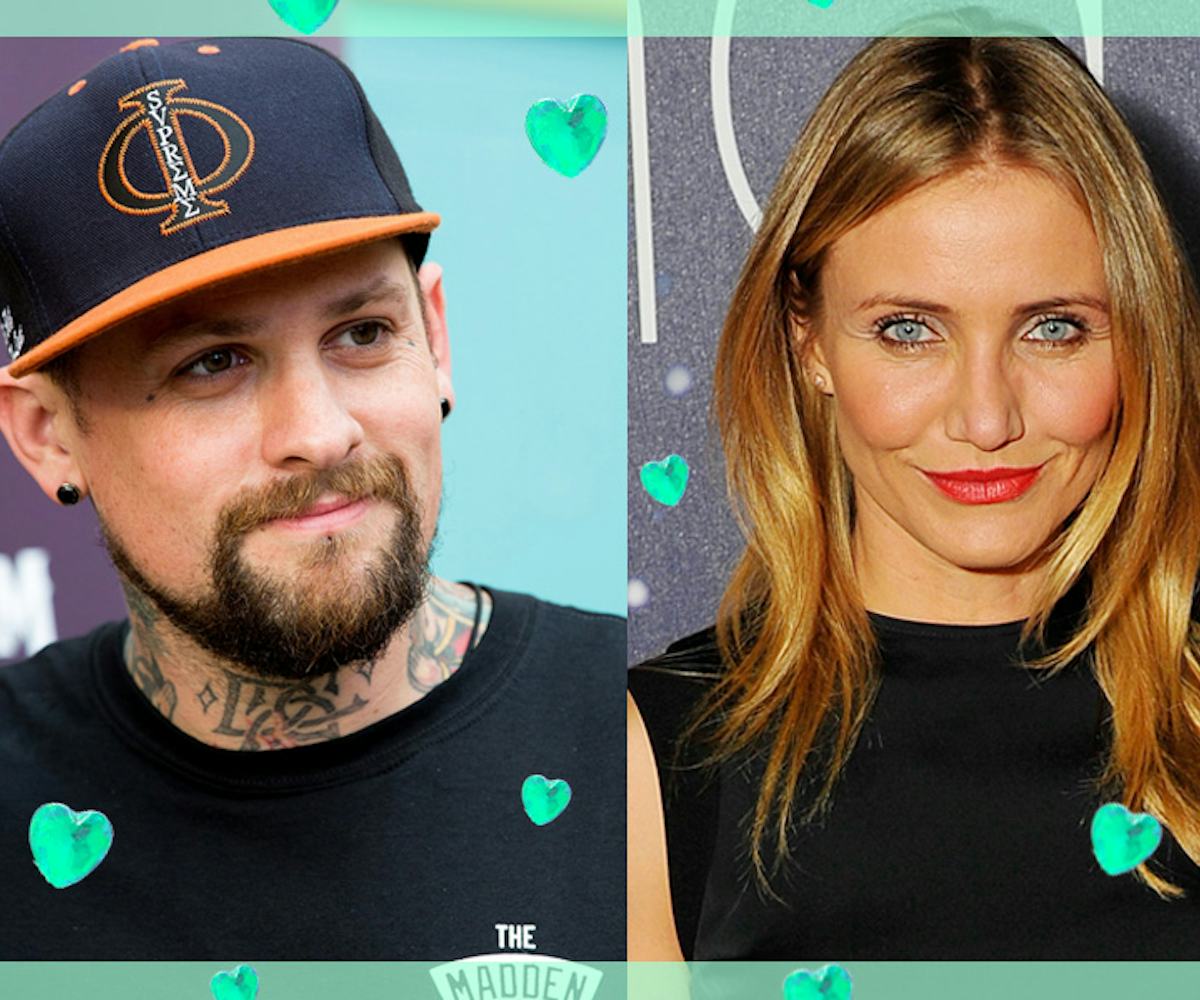 photo via getty images
benji madden got cameron's name tattooed on him
because "i do" just doesn't cut it.
If the wedding ceremony wasn't proof enough of his love, then Benji Madden's new ink will certainly do the trick. The 35-year-old Good Charlotte frontman (and aughts tattoo icon) got Cameron's name written in script across his chest. Earlier today, he showed it off to the world via  with the caption "Thinkin bout you <3 <3 <3 #luckyman," reminding us that his new relationship is going really well. 
The 35-year-old Good Charlotte guitarist married our favorite blonde-bombshell, Cameron Diaz, in early January. (And yes, we are all still a little bitter that we weren't invited.) If this tatt is any indication, this Charlie's Angel will forever be in, and on, his heart. And ours, for that matter.