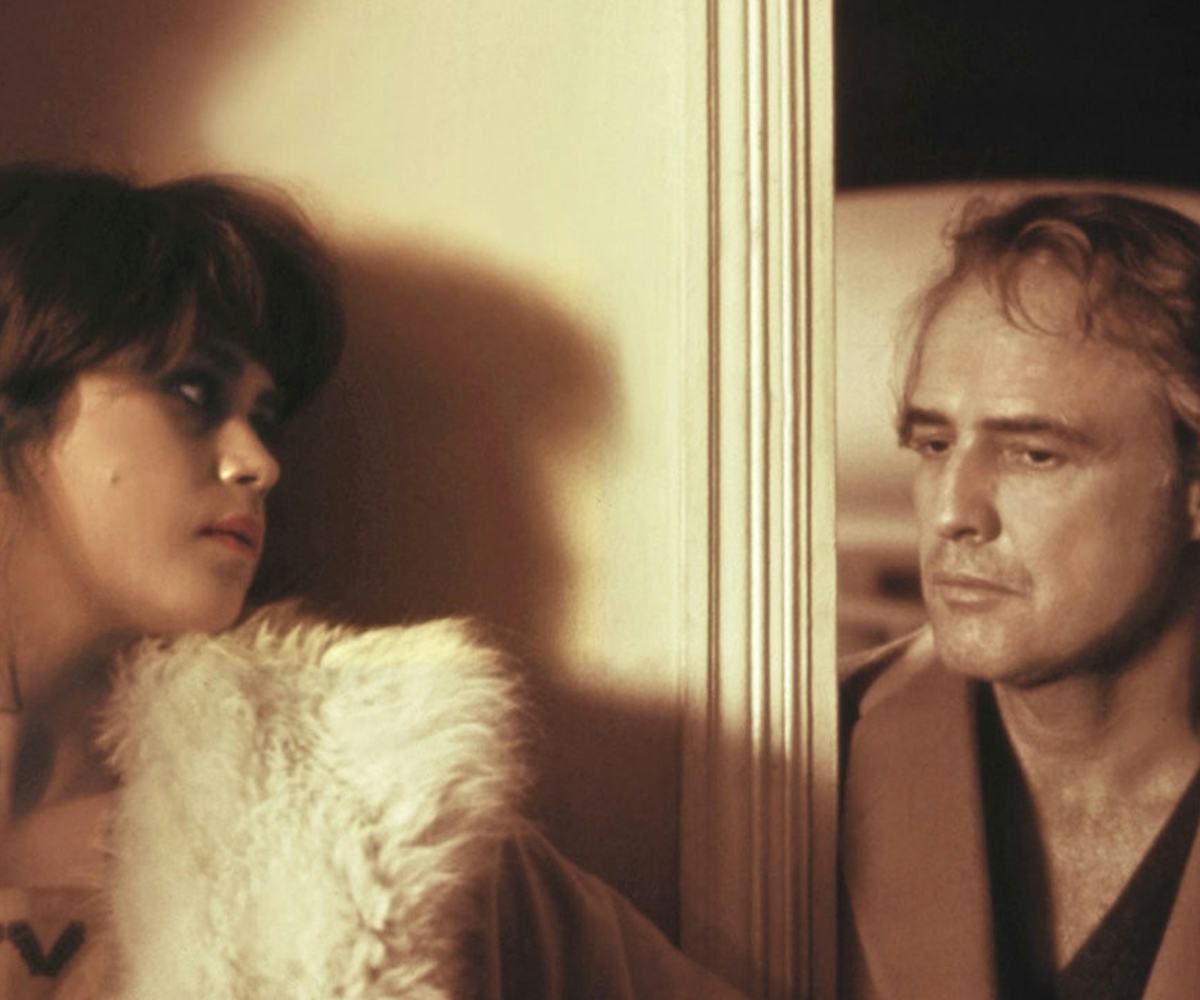 Photo courtesy of United Artists
Bernardo Bertolucci Called The 'Last Tango In Paris' Rape Controversy A "Ridiculous Misunderstanding"
Over the weekend, a 2013 interview surfaced in which Bernardo Bertolucci admitted that he and actor Marlon Brando kept actress Maria Schneider in the dark about the infamous "butter scene" in his 1972 film Last Tango in Paris, sparking widespread outrage online. Many accused the director and actor of committing what essentially amounted to rape, with some suggesting that the two men should have been jailed for what they did. On Monday, the 76-year-old Italian director issued a response, claiming that it was all a "ridiculous misunderstanding."
"Several years ago at the Cinematèque Francais someone asked me for details on the famous butter scene," the statement, which was obtained by Variety, read. "I specified, but perhaps I was not clear, that I decided with Marlon Brando not to inform Maria that we would have used butter. We wanted her spontaneous reaction to that improper use [of the butter]. That is where the misunderstanding lies. Somebody thought, and thinks, that Maria had not been informed about the violence on her. That is false! Maria knew everything because she had read the script, where it was all described. The only novelty was the idea of the butter."
Before her death in 2011, Schneider acknowledged that while there was no actual penetration during filming, she still felt "a little raped," after shooting the graphic scene. "I should have called my agent or had my lawyer come to the set because you can't force someone to do something that isn't in the script," she told The Daily Mail in 2007 "At the time, I didn't know that. Marlon said to me: 'Maria, don't worry, it's just a movie.'"
Celebrities like Jessica Chastain, Anna Kendrick, and Chris Evans condemned Bertolucci and Brando via Twitter, adding that they would never be able to look at them or their film the same away again. Bertolucci's response doesn't absolve him of the fact that Schneider felt violated by her colleagues, nor does it erase the troubling reality that it took Bertolucci acknowledging that something sinister was behind the filming of that scene before people decided to condemn him; when Schneider said as much, the issue wasn't taken anywhere near as seriously. In other words, the Hollywood patriarchy is alive and well.