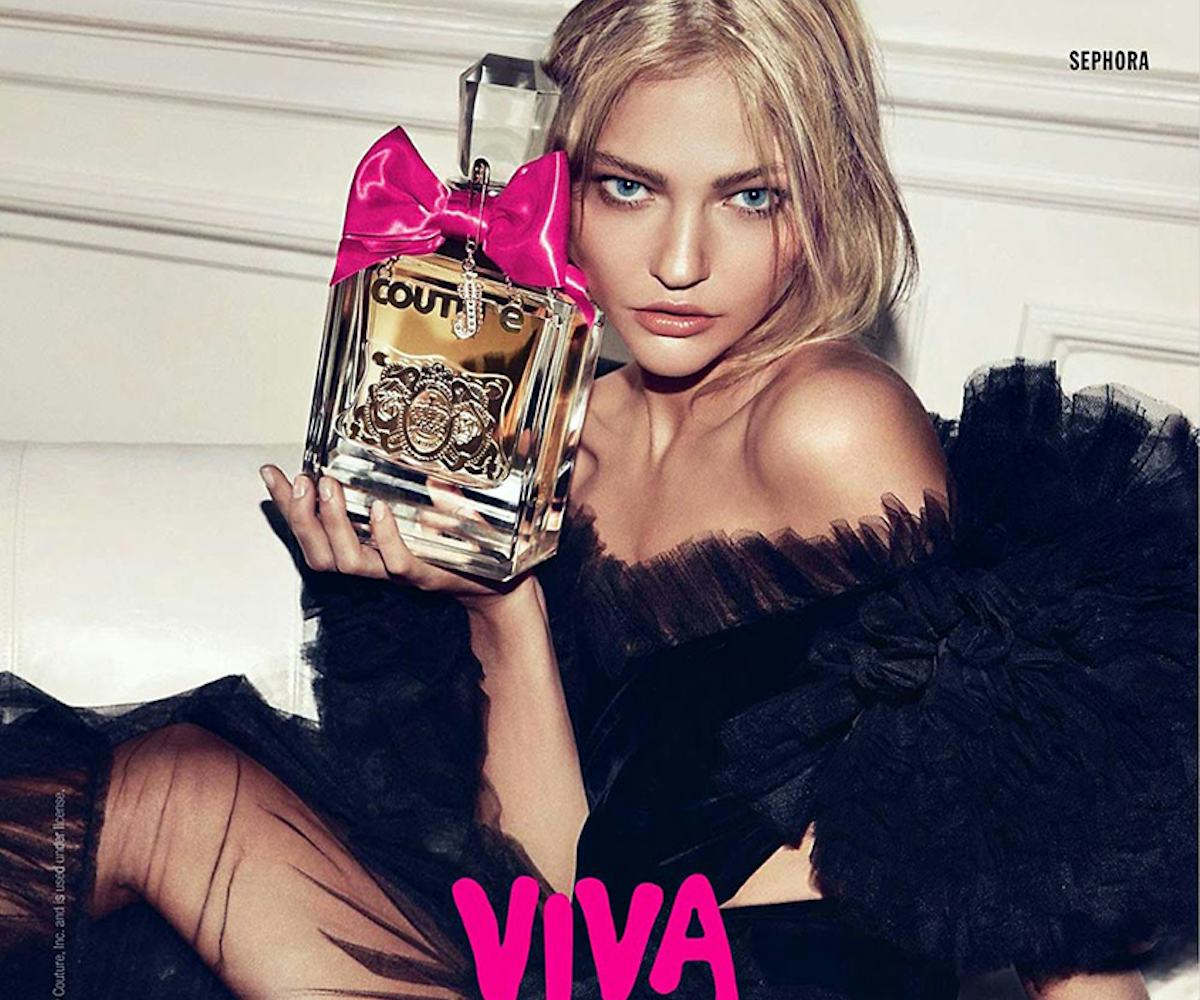 photo by inez and vinoodh
editor's pick: smell me
the best fragrance ads and the perfumes that go with them.
The walls of every bedroom I've ever had have been plastered top-to-bottom with images from magazines. Everything from NYLON covers to Tom Ford for Gucci ads to Juergen Teller photos have acted as de facto wallpaper, though I'd say the most popular thread among the photos I've decorated my life with would be perfume ads. Because the product all perfume ads are shilling is a cool bottle and a scent that (usually) can't be smelled on the page, the campaign images have to sell a mood. That leaves room for creative directors, photographers, and models to go wild and create photographs that are way crazier, cooler, and extreme than normal advertisements or editorials. 
And honestly, an amazing photo really does make me want to buy the scent. Maybe I'm just the ideal viewer for ads (that would really explain why I like Mad Men so much, come to think of it....), but I do actually own about a third of the perfumes on my list of the best perfume ads of all time--a list you can peep in the slideshow!
After you try to pick out a favorite photo, you can join me in my obsession and try out this T-shirt covered in illustrations of perfume bottles from Wacky Wacko. I'm should be upfront about my fragrance craze addiction....
THE SCENT: Florabotanica by Balenciaga -- $100
THE GIRL: Kristin Stewart
THE SCENT: Miss Dior Eau de Toilette -- $98
THE GIRL: Maryna Linchuk
THE SCENT: Narciso Rodriguez For Her Eau de Parfum -- $95
THE GIRL: Carmen Kass
THE SCENT: Prada Candy L'eau -- $68
THE GIRL: Lea Seydoux
THE SCENT: Coco Mademoiselle Eau de Parfum -- $85
THE GIRL: Keira Knightley
THE SCENT: Calvin Klein Obsession -- $78
THE GIRL: Kate Moss
THE SCENT: Marc Jacobs Dot -- $72
THE GIRL: Cory Young
THE SCENT: Juice Couture Viva La Juicy -- $70
THE GIRL: Lisa Cant
THE SCENT: Chloe Eau de Parfum -- $95
THE GIRL: Anja Rubik
THE SCENT: Tom Ford Violet Blonde -- $72
THE GIRL: Lara Stone
THE SCENT: cK One Eau de Toilette -- $69
THE GIRL: Kate Moss
THE SCENT: Ralph Lauren Big Pony -- $55
THE MUSES: A cute dog and a cute boy
THE SCENT: See by Chloe -- $78
THE GIRL: Bette Franke
THE SCENT: Gucci Guilty Black -- $75
THE GIRL: Evan Rachel Wood (guest appearance by Chris Evans)
THE SCENT: Marc Jacobs Lola THE GIRL: Karlie Kloss