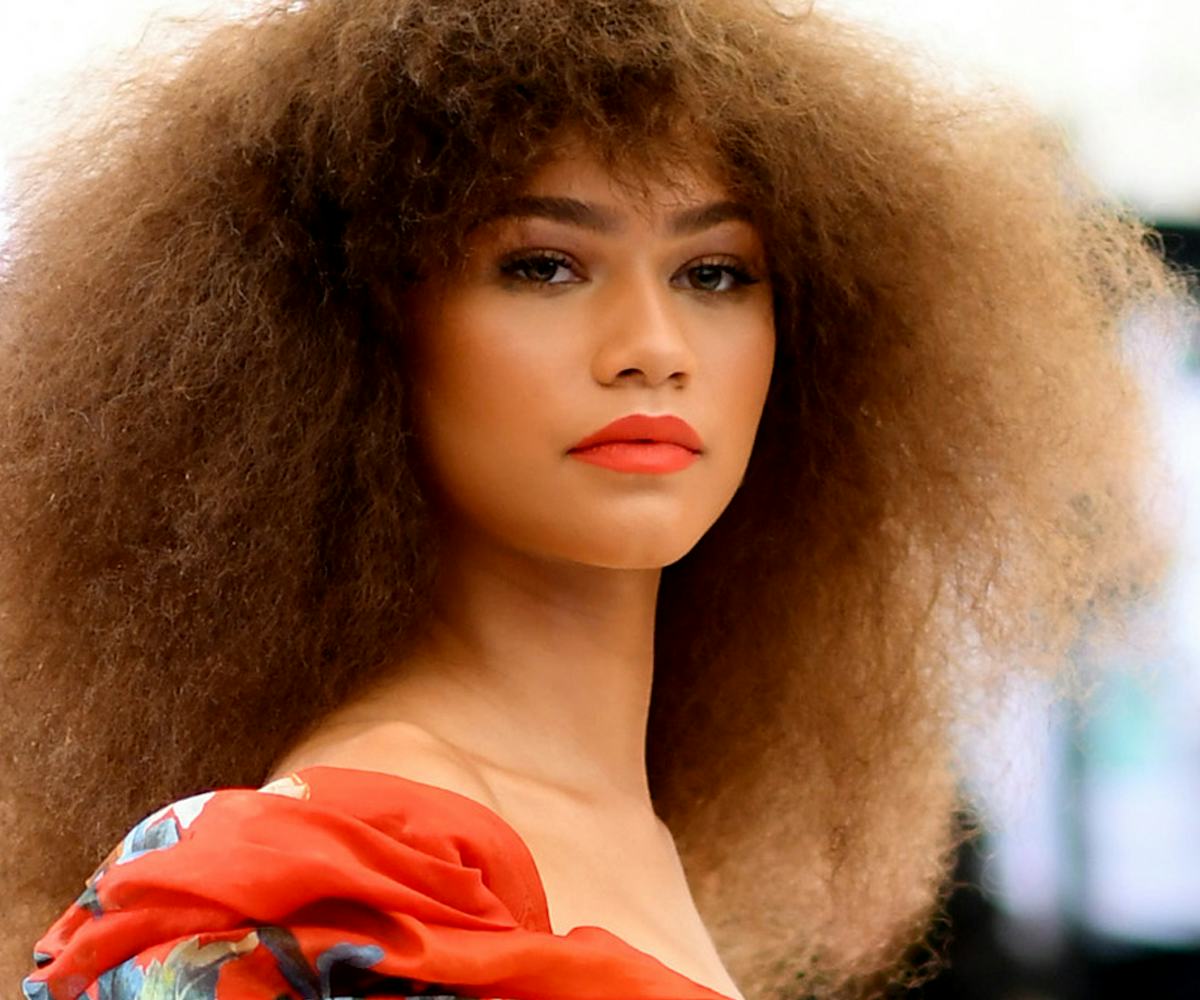 Photo by Dimitrios Kambouris / Getty Images
The 17 Best Beauty Looks From This Year's Met Gala
We were pleasantly surprised
The Met Gala, also known as the Oscars of the fashion world, is just that, all about the fashion. But, what's a nice outfit without a complementary beauty look? Quite boring, if you ask us. The two go hand in hand, and this year's red carpet had a couple of surprises in the department.
The theme for the Met Gala exhibit this year is "Rei Kawakubo/Comme Des Garçons: Art of the In-Between," and a couple celebrities paid homage to the designer's signature hair, like Kerry Washington and Lily Collins. There was also some experimentation happening, much to our surprise. Like, a new haircut and hair color courtesy of the Hadid sisters. Big hair had a big moment, but so did short, barely-there hair. Really, this year had a little bit of everything, which kept things more interesting than usual. And man oh man, does Rihanna ever disappoint?
See her and all of our favorites, ahead.
Is Lily Collins taking a page out of Rei Kawakubo's hair bible? The blunt bob and straight-across bangs, combined with the dark lip, is one of her most daring moments to date.
Kerry Washington followed suit with a Kawakubo wig of her own. Her makeup artist, Carola Gonzalez, used Ardell's Faux Mink #810 lashes to make her eyes pop against the bangs.
Jaden Smith used his just-chopped locs as an… accessory? Who knows?! He looks very sharp, though, with his new 'do.
Queen of hair changes, Kylie Jenner, debuted a bright platinum blonde wig to match designer Donatella Versace's hair.
Frizzy, teased-out hair is in if Rose Byrne has anything to say about it.
And Zendaya! We love everything about this moment down to the peach lip.
When is Solange's hair look not worth writing home about? We'd also like to bring attention to her straight-across eyebrows and subtle white makeup detailing across her jawline and earlobe.
Gigi Hadid apparently dyed her hair to match the color of her dress this year. We're also very into the double cat eye happening.
Kristen Stewart's latest partner, Stella Maxwell, had one of the best updos of the night.
Sometimes you need a soft beauty look to balance out the loud. Zoe Kravitz does that really well here with the help of makeup artist Nina Park who was using Yves Saint Laurent Beauty products. Added bonus: Kravitz rounding it all out with the hair trend of the moment.
Breakout star Sasha Lane's bright eyeliner and ring-accessorized hair were a treat.
Jemima Kirke's makeup artist, Cyndle Komarovski, also added a pop of color to the outer and inner parts of Kirke's eyes.
Bella Hadid's hair was noticeably shorter on the red carpet, debuting a new sleek lob.
Evan Rachel Wood was one of the only attendees to, truly, go all out, and for that we are grateful. Because if you're not using the Met Gala as a chance to go all out, you're doing it wrong. While her smoldering makeup was a perfect accent to her dress, her hair was the real standout. TRESemmé celebrity stylist John D. tells me the look they were going for was inspired by Marlene Dietrich with "a little side of St. Vincent for a fresh flair," keeping the hair curly and reminiscent old Hollywood, but with a modern twist. Before getting started, he refreshed Wood's ends with a semi-permanent Manic Panic dye, then spritzed TRESemmé Repair & Protect 7 Pre-Styling Spray to prep, then layering in some TRESemmé TRES Two Extra Hold Mousse before blowdrying. Once dried, he used a small curling iron to create waves, then finished off with a combination of TRESemmé TRES Two Ultra Fine Mist Hair Spray and TRESemmé Perfectly (un)done Wave Creating Sea Foam to create definition that's still soft.
Was Rih Rih perusing our website? She's clearly hip to the new blush draping trend.
Kate Hudson was determined to have fun(!!!) with her beauty look this year. She succeeded!
Ruth Negga is simple and chic in cornrows.