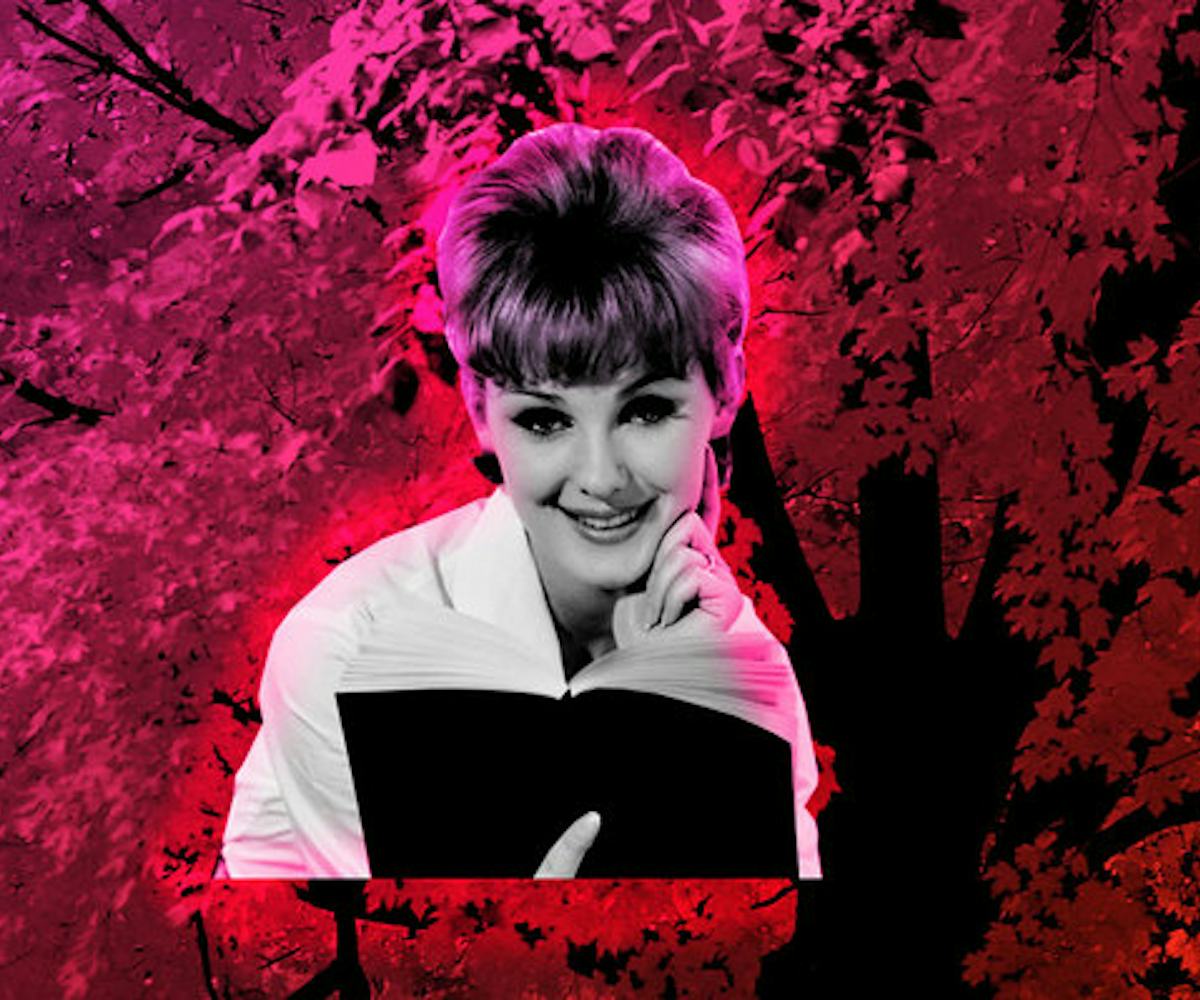 Collage photos by Getty Images.
The 6 Best Books To Read This October
All of these are very good
Need something to read while you eagerly await the pee tape to finally be released? (Please hurry with this, Robert Mueller. Trump has got to go.) Well! Have we got an incredible selection for you. This month marks the release of so many incredible books, including Carmen Maria Machado's Her Body and Other Parties, which was just revealed as a finalist for the National Book Award. So read that! And then read the rest of these. Just... stay off Twitter. It's scary there.
We Were Eight Years in Power: An American Tragedy, Ta-Nehisi Coates (available now)
Recently excerpted in The Atlantic, Coates' latest book of essays bears a title that refers to the post-Civil War era, in which black Americans were able to obtain prominent positions in government as part of Reconstruction, before being brutally returned to a society driven by white supremacy. Here, Coates grapples with the country in which we live today, one where the goals of the Obama era seem like little more than a dream, and any sort of promising future must be fought for, lest we continue on the oppressive path we are on.
Manhattan Beach, Jennifer Egan (available now)
As she showed with her brilliant Pulitzer Prize-winning A Visit From the Goon Squad, Jennifer Egan is a master at formally experimental fiction. In her latest novel, Manhattan Beach, Egan embraces a more traditional, though beautifully expansive, narrative structure that has "classic" written all over it. Centered primarily around three characters—Eddie Kerrigan, a low-level worker for a corrupt Irish union boss, whose sudden disappearance will puzzle his family for years; his daughter, Anna, a tenacious 11-year-old when the narrative starts and a high-spirited young woman as it continues; and Dexter Styles, a powerful underworld figure with secret knowledge of Eddie's disappearance, and whose complicated aspirations for a different kind of life put him on a collision path with the grown-up Anna—the story is full of fascinating historical details, including what it was like to be a diver during the war tasked with repairing naval ships, or how women got abortions decades before it was legal, or what tricks the mind might play were you to be stranded on a raft in the middle of the Indian Ocean with little hope of survival. Egan is masterful as she deftly weaves together all these characters' lives, creating a world that moves forward as relentlessly as waves pounding the sandy shoreline. Her use of water as a liminal space, a setting where men and women can explore the ambiguities inherent to being alive, is incredibly effective and left this reader with the wish to stay submerged in this world long after turning the final page.
Her Body and Other Parties, Carmen Maria Machado (available now)
It would be hard to be a woman and not feel instantly drawn to this slim collection of short stories based on the title and cover alone; they speak to an inherent viscerality, one familiar to all women: how grounded we are in our bodies, how aware we must be as we move through the world. And that's just what can be felt before opening the book. Between its covers, we find ourselves inside a gorgeously warped reflection of the world in which we actually live. It's recognizable as our own, but everything is a little more lurid, a little more queer, a little more violent, a little more magical than what we're used to. Each story is linked by the often ecstatic, sometimes terrifying, and almost always absurd glory of living in the female body. There's blood and sex (so much sex) and pain and humor and joy and fury; there's always a hint (sometimes more than merely that) of the surreal. But through it all persists the question of what it means to be a woman in a world that doesn't know what to do with us in all our complexities, a world that would often find it easier if we disappeared. But instead of hiding either the ugliness or the beauty of our humanity, Carmen Maria Machado puts it on full display, so we can revel in all its devastating wonders.
The Glass Eye, Jeannie Venasco (available now)
This powerful, haunting memoir starts off with one of the more compelling first sentences I've read in some time: "The night before he died, I promised my dad I would write a book for him." From there, Vanasco takes readers along on her struggle to properly pay homage to her father, but also to better understand who this man—her personal hero, bestower of boundless love upon her—actually was. It's a journey that takes Vanasco into the dark depths of her family history, as well as her own psyche, and it shows in an incredibly intimate methods we use to cope with loss, disappointment, and grief, and how we can try and make our way out of the darkness and into a place of recovery.
The Letters of Sylvia Plath, Sylvia Plath (available October 17)
For all you fans of Plath (that's... all of us, right?), this book will feel like a real gift, as it comprises all the correspondence Plath engaged in, from her days as a young woman at Smith College to her time as a summer intern at Mademoiselle (an experience from which she drew heavily for The Bell Jar) to the beginnings of her relationship with Ted Hughes. A good deal of the material in this book has never before been published, making this the ideal read for a Plath completist.
Vacationland: True Stories from Painful Beaches, John Hodgman (available October 24)
Remember summer? Doesn't it feel like it was a million years ago? Allow yourself to return, in a way, to it with this insightful, often-hilarious collection by the ever-intelligent Hodgman, who takes readers on a journey, through the hills of western Massachusetts and the rocky shores of Maine, as he ponders his life as a middle-aged man, and what it is to be past the point in your life when you can actually think the best years are still ahead. Does this sound a little depressing? It's really not! It's also full of fun, strange mini-histories, like why mustaches have an evolutionary purpose. But it's more than just a funny book, it's also a meditation on life and purpose and our place in the world. What more could you want, really?