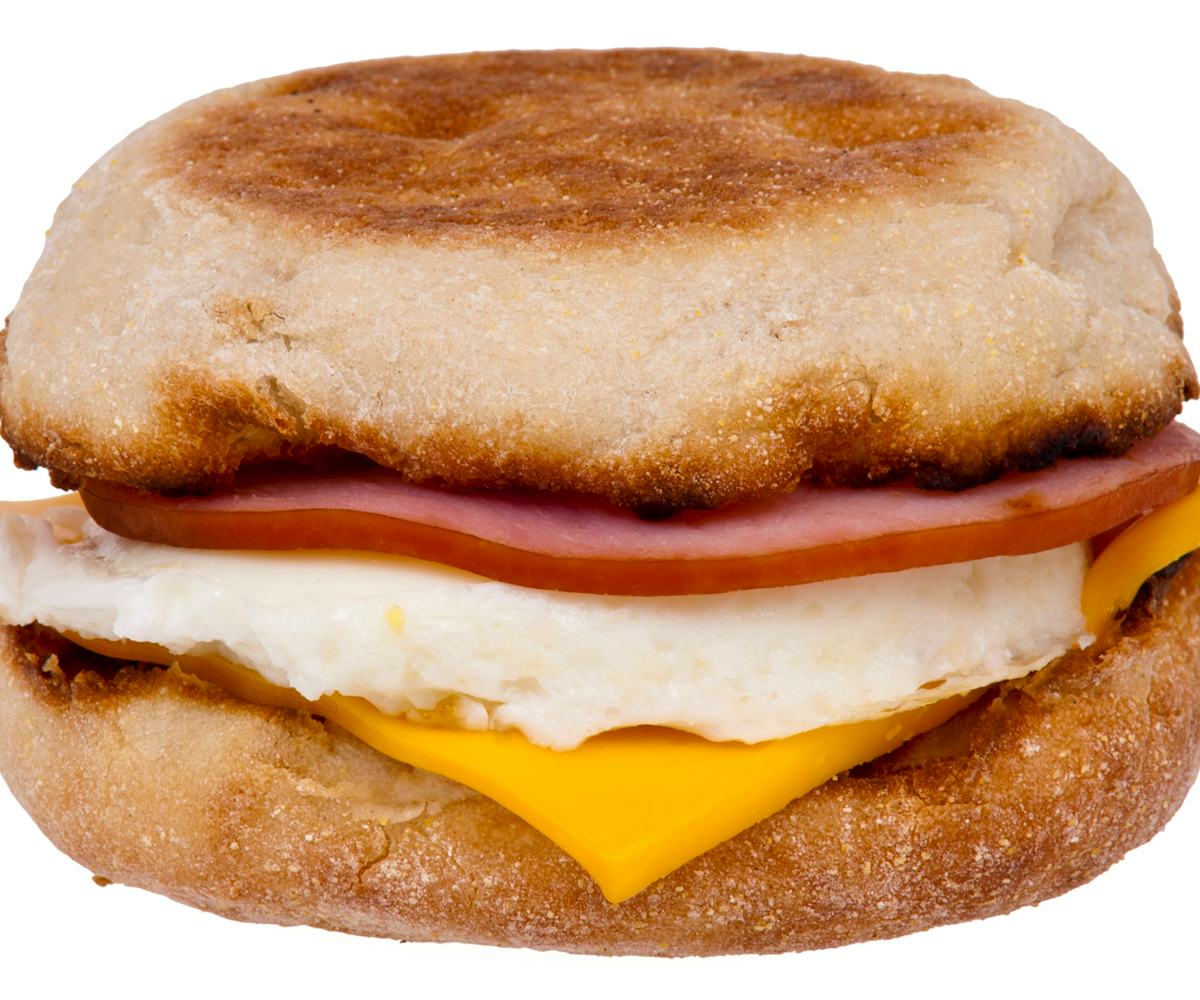 editor's pick: morning person
our guide to the best breakfast sandwiches in america.
By now everyone knows that Tuesday is the new Thursday is the new Saturday. Which is another way of saying, there's basically an excuse not to go out well after the weekend's ended (or a bit before it starts up again). That means lots of fun for you at night--and then a bit of pain in the morning.
The secret to surviving a mid-week rager? The breakfast sandwich. That's right, the simple--but oh so genius--combination of egg and cheese on a roll (thrown on some ham, bacon, or hash browns if you like to dress yours up) was practically built to soak up whatever hangover symptoms you may have. I'm sure there's some official, scientific reasoning for it (my guess: the grease and bread soak up all the remaining booze in your body), but all I care about are the results. And oh, are there results: It doesn't matter how late I was out the night before, all I need to do is eat a breakfast sandwich and within the hour I'm magically restored to my old self. Think of it as that moment at the end of Beauty and the Beast where the Beast goes from a grotesque, half-dead monster to a real, living and breathing human.
Best of all, you can find a good breakfast sandwich just about anywhere. I've pulled together some of the best in the country--check them out below, and then let me know on Twitter and Facebook where your favorite breakfast sandwich spot is. Because let's be honest: We're just a few hours away from Thursday night, which means that come Friday morning we'll all want to be biting into one of these. And if you heart your breakfast sandwich as much as I do, you can celebrate it with this Vinca USA necklace. (Even more awesome? The NYLON Shop is having a secret jewelry sale on Friday, October 25, so you can it 30-percent off. Just become a Facebook fan of the Shop page to get the deets tomorrow.)
Austin: Noble Sandwiches (11815 620 N #4)
Their chorizo and fried egg sandwich is so big, you'll need to use both hands to handle it.
Boston: Mike and Patty's (12 Church Street)The Authentic comes with avocado, which is basically a way of convincing yourself that it's totally healthy.Brooklyn: Toby's Estate (125 North 6th Street)
They've got a gourmet version of the McGriddle. So, yeah.
Chicago: (Jam Restaurant (3057 West Logan Blvd.)The breakfast sandwich here includes pork shoulder, ricotta salata, plum preserve, and other super-fancy ingredients that will make your usual granola bar breakfast look really lame.
New York: Peels (325 Bowery)
There's a 'Build a Biscuit' option on the menu, so it's like DIY for hangover management.
Portland: Meat, Cheese, Bread (1406 SE Stark)
Sure, you have to pay extra money to get a fried egg on top, but this breakfast sandwich comes between two slabs of maple bread pudding. Yes, you read that correctly.
San Francisco: Bacon Bacon (1710 Mission Street)
A breakfast sandwich that will have you wondering, 'Why aren't these always served on brioche buns?!'
PS: Want to know about more awesome food spots in your city?
, which delivers the latest and greatest in 10 different cities right to your inbox!