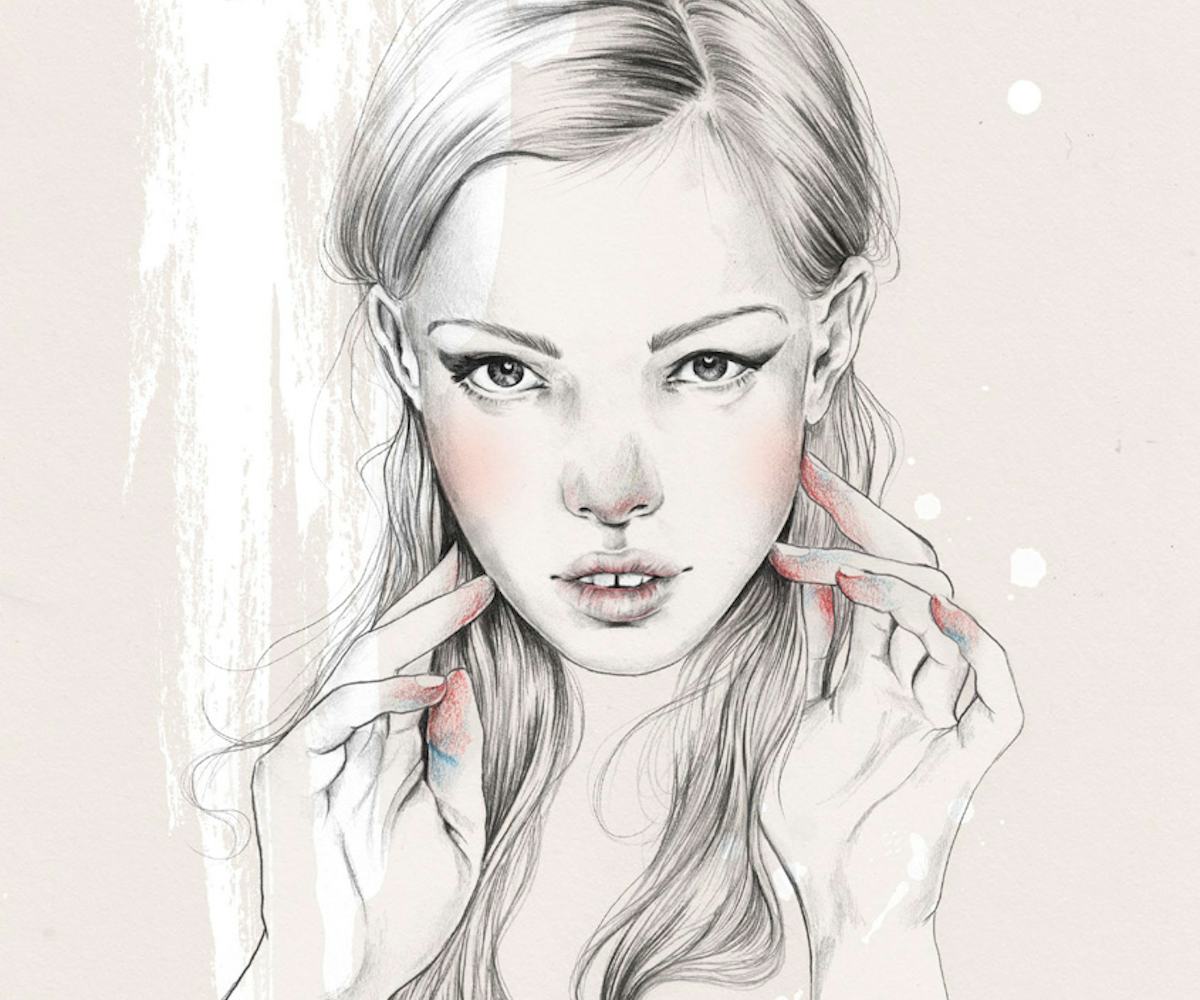 illustration by esra rosie
do you really know how to wash your face?
everything you need to know about cleansers
With a ton of cleansing tools like muslin cloths, facial wipes, brushes, and sponges out there, it's hard to know exactly what cleans your face and how to do it. It's like, when did our hands just stop working? Whether you consider it a marketing gimmick or not, it's still the most important step in maintaining clear skin, so it's helpful to know what technique works for you.
According to dermatologist Dr. Janet Prystowsky, it's more simple than we're all told to think: "Morning and night, lather up a cleanser on your face using your hands, then rinse thoroughly with water. Blot dry and do not rub your skin, as that will aggravate follicles and lead to acne and/or irritation," Prystowsky explained.
And a lecture on cosmeceuticals by world-renowned dermatologist Dr. Jeanette Graf at the Cosmetic Surgery Forum in Las Vegas informed us on a few cleansing ingredients that we didn't even know about.  Micellar cleansers, for example, contain micelles, which "consist of a hydrophilic outer later (water-loving) and a hydrophobic inner layer (oil-loving, water-hating) in an aqueous suspension, requiring no rinsing while cleansing effectively and gently." And East Indian Sandalwood comes from a parasitic tree, which is known for its extract that boasts magical antioxidant, antimicrobial (an astringent that kills unwanted microorganisms deep in the skin), and anti-inflammatory powers. If these sound too complex or too expensive for you, don't worry—a lot of them can be found at your local drugstore for under $20. Take Benzac's Intensive Spot Treatment , for example: it's an adult acne treatment that contains the aforementioned tree extract, in addition to Salicylic Acid that won't dry out your skin and is just $17.
Speaking from personal experience, I take the cleansing process very seriously. I find it one of the coolest ways to love your face. Akin to the majority of beauty fiends out there, I have combination skin, which means most cleansers tend to work on my face. But there are a few that don't, such as foam cleansers, which strip my skin of its natural oils. Dr. Prystowsky says mild cleansers are the way to go. "You should use a mild cleanser no matter what your skin type. If you have combination or oily skin, you may want to use a mild cleanser more often. No one should use a heavy cleanser, as that will strip the face of natural oils leading to flaky, dry skin. For oily skin areas, use 10-15% glycolic acid pads to de-grease the skin and refresh during the day." We should be keeping the natural moisture in our skin just like we preserve the same for our hair because it's those very oils that give us that ever-so-lovely dewy glow.
Click through the slideshow to find some of the best cleansers I've tried over the years. From gels to oils to a product that is its own three-step process, use this carefully curated list to find the right face wash for you. And don't forget to clean your hands first!
Related Articles
Everything You Need to Know About Serums
Natural Beauty Oils That Aren't Coconut
Everything You Need to Know About Eyelashes
Aveeno, Clear Complexion Daily Cleansing Pads, $7, available at Aveeno.com.
Fig+Yarrow, Cleansing Nectar, $30, available at Fig+Yarrow.com.
Fresh, Soy Face Cleanser, $38, available at Fresh.com.
Chanel, Mousse Douceur Foaming Mousse Cleanser, $45, available at Chanel.com.
Eve Lom, 3-step Cleanser and Muslin cloth, $50-$135, available at Sephora.com.
Josie Maran, Argan Cleansing Oil, $32, available at Sephora.com.
Cetaphil, Gentle Skin Cleanser, $6-$9, available at Drugstore.com.
Aēsop, Purifying Facial Exfoliant Paste, $49, available at Aēsop.com.
Grown Alchemist, Gentle Gel Facial Cleanser, $40, available at Net-A-Porter.com.
Jurlique, Balancing Foaming Cleanser, $34, available at Jurlique.com.
GlamGlow, THIRSTYCLEANSE Daily Treatment Cleanser, $39, available at Sephora.com.
Lancôme, Crème Radiance, $25, available at Lancôme.com.